Baroness Sugg CBE
Parliamentary Under Secretary of State (Minister for the Overseas Territories and Sustainable Development) and Prime Minister's Special Envoy for Girls' Education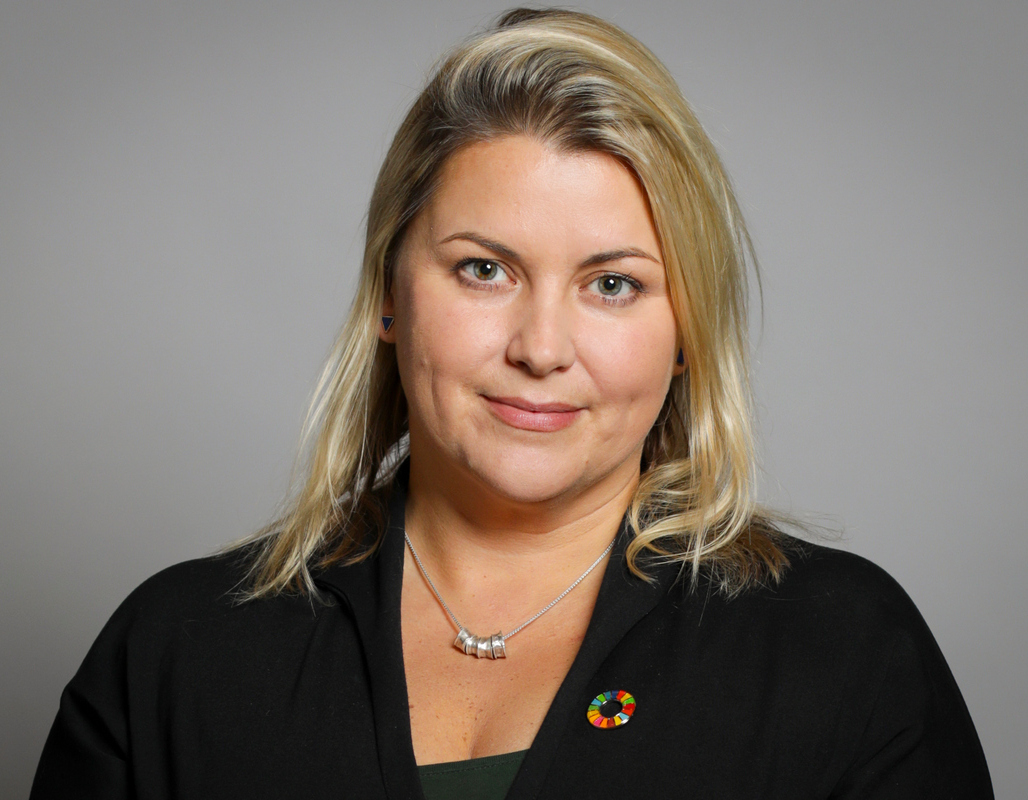 Baroness Sugg, UK Minister for the Overseas Territories and Sustainable Development
Baroness Sugg is the UK Special Envoy for Girls' Education and UK Minister for the Overseas Territories and Sustainable Development. Throughout her political career, Baroness Sugg has put women's rights top of the agenda.
Last year, as UK Minister for International Development Minister, Baroness Sugg announced a new UK aid package to prevent women dying from unsafe abortions around the world.
Collectively, her positions within the UK government give her responsibility for sexual and reproductive health and rights, the advancement of women and girls' rights globally including girls' education, LGBTQ+ rights, global partnerships and the Sustainable Development Goals.
Questions and Answers
Tell us briefly why you are passionate about being involved with SheDecides.
As the UK's Special Envoy for Girls' Education, I am proud to champion the right of every girl to access 12 years of quality education and to decide her own future. Around 130 million girls are out of school in the world's poorest countries and this tragic waste of potential must end. This means tackling the barriers that are keeping girls out of school, like lack of access to family planning and social norms in societies which don't value girls as highly as boys. It means creating a world where every girl can go to school, and where every woman has the right to choose whether, when, and with whom to have children and has the same opportunities as men.
Describe how you are working hard so women and girls can make decisions themselves about their bodies.
Last year, UK aid gave 23.5 million of the world's poorest women and girls access to vital, voluntary family planning. We also announced a renewed investment in UNFPA Supplies to give over 20 million women and girls access to family planning per year until 2025 and new funding for the Safe Abortion Action Fund.
What is the biggest challenge facing girls and women today?
The crux of what we do is working to provide young people in low and middle-income countries with the access to make informed choices about their sexual reproductive health. For young girls in particular, a major challenge is the economic, social and cultural barriers that do not allow them to do this. We all have to keep working hard to educate and inform those who are making decisions for young girls as well as providing resources for young women to make informed and autonomous decisions, so that we can begin to see a break down in these challenges.
It is a crucial time for UK aid to maintain its global leadership on women's rights and doing so will be my absolute priority as the UK Government's SheDecides Champion and Special Envoy for Girls' Education. We know that when girls and women can access all the information and safe healthcare services they need, lives are saved, girls can stay in school longer, women can contribute to their economies, and countries prosper.
How does SheDecides link to your work in the House of Lords?
As UK Minister for International Development and the Foreign and Commonwealth Office, I use my position in the UK Parliament to help create a world where every girl can choose her own future, for a world that is better, stronger and safer for us all.
During the Ebola outbreak in Sierra Leone, more women died of childbirth complications than the disease itself due to lack of access to reproductive health services in to an overwhelmed health system. So keeping women and girls' rights at the forefront of the global agenda when we're reacting to a crisis like coronavirus is vital.
Tell us a story of a moment that drives you to do what you do every day.
On a trip to Senegal recently, I met girls who had to walk for hours in the heat just to get basic family planning information and services that we're lucky to have readily available here in the UK. They risked violence on their way to school and to the clinic, and I saw first-hand the sacrifices these girls were willing to make just to get an education.
That's why as the UK's Special Envoy for Girls' Education and SheDecides Champion, I'll be working to tackle the barriers that unjustly keep the world's poorest girls out of school, like lack of access to family planning, the threat of child marriage and social norms that don't value them for their minds as much as their bodies. We cannot end poverty and tackle global challenges like climate change when the potential of half the world's population is unfulfilled.
Why is it so important we get to a future where SheDecides, without question? How are we going to get there?
There is still a huge gap between the number of women in developing countries who tell us they want to access contraception and those that can. That's millions of women dying from backstreet abortions, in childbirth, or from AIDS. These deaths are preventable and must end.
The UK will continue to support millions of the world's poorest women and girls to access the sexual and reproductive health services and rights they need, and we will work with our like-minded partners to stand against any rollback of women's rights, now and always.
Only when all women can control their own bodies and decide whether, when, and with whom to have children, can we stop lives being needlessly lost, end poverty and give every girl the chance of 12 years of quality education.