Carlos Fuchtner
President, FIGO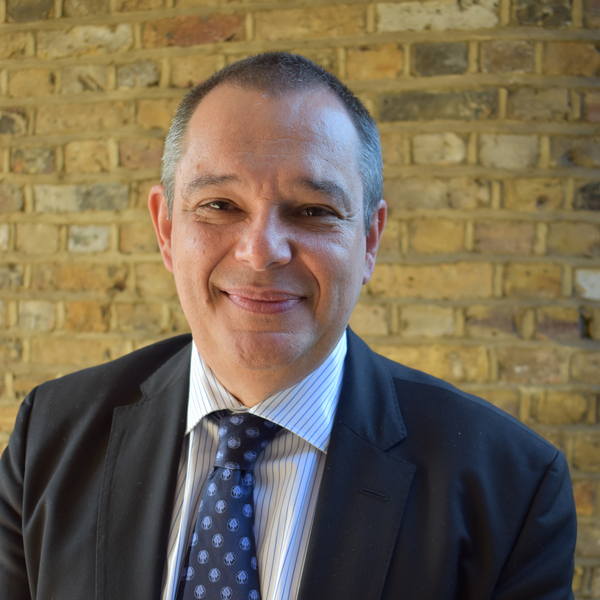 Dr Carlos Eduardo Fuchtner graduated as a Medical Doctor in The Medical School Universidad Estadual de Campinas in Sao Paulo, Brazil in 1984.

He then completed Residency Training in Obstetrics and Gynecology in the University of Chile, Santiago de Chile and did a Clinical Research Fellow in the Department of Obstetrics and Gyneacology in the University of California from 1989 to 1991 in Irvine, United States.

Dr Fuchtner was a gynecolologist at Instituto Oncologico del Oriente Boliviano in Bolivia from 1991 to 2008. He was the Chairman of the Gynecology Oncology Department, at Instituto Oncologico del Oriente Boliviano from 2001 to 2003.
Dr Fuchtner was Extraordinary Professor of Obstetrics and Gynecology at Hospital Municipal de la Mujer from 2009 to 2015 in Bolivia, President of the Bolivian Obstetrics and Gynecology Society from 2000 to 2002, President of the FLASOG from 2005 to 2008. In 2010 he was awarded Honorary Fellowship Society SOGC and in 2014 MAESTRO of Latin American Obstetrics and Gynecology in Ecuador.

Dr Fuchtner has been actively involved in numerous aspects of FIGO's work for many years, including being a member of FIGO's Executive Board from 2002 to 2005 when he represented FLASOG, and from 2012 to 2018 representing SBOG. He was a member of FIGO Audit Commitee from 2004 to 2006. Dr Fuchtner became President FIGO on 19 October 2018.
Tell us briefly why you are passionate about being involved with SheDecides?
Figo, with our 132 National Member Societies, is committed to a radically different world: one where every woman achieves active participation in her own health and rights, and the highest possible standards of health. The challenges girls and women face in achieving quality of care, accessing family planning and active participation in their own health and rights are not 'OBGYN problems' – they are challenges we must tackle together. Like FIGO, SheDecides acknowledges that only by working together can we advance the fundamental right of girls and women everywhere. The right to enjoy her body, to make her own choices, to have access to comprehensive sexuality education and the full range of quality care that unite all parts of her sexual and reproductive life and health.
Describe how you are working hard so women and girls can make decisions themselves about their bodies.
Sadly, in many countries, young people - especially adolescent girls - experience significant challenges to their health due to inadequate access to sexual and reproductive health care, lack of information and services and inequitable gender norms. FIGO is dedicated to the reduction of disparities in healthcare available to girls and women and pursue our mission through delivering global programme activities, including access to post-partum family planning, advocating for safe abortion and capacity building of our National Member Societies, with a particular focus on sub-Saharan Africa, Latin America and South East Asia. For the past 65 years, partnership, fellowship and dialogue have been at the heart of FIGO's work to improve the health and wellbeing of every girl and woman. Through the strength of our expert and diverse National Member Societies, Committees and Working Groups we share knowledge and experience that helps shape best practice and innovation, improving the health of girls, women and their newborns from the frontline to the global level.
What is the biggest challenge facing girls and women today?
Many challenges do remain; however, we are pleased that many of these challenges now have a priority place in global debates. FIGO advocates on a global stage, especially in relation to the Sustainable Development Goals (SDGs) pertaining to reproductive, maternal, newborn, child and adolescent health, increased access to family planning, and non-communicable diseases (SDG3). We also work to raise the status of women and enable their active participation to achieve their reproductive and sexual rights, including addressing FGM and gender based violence (SDG5).
For me personally, when inaugurated as President of FIGO in October 2018, I committed to taking action to:
lead FIGO to address issues of cancer preventions and treatment, infection and diseases, prematurity and non-communicable diseases.
promote women to become FIGO leaders for all levels of the organisation.
decrease maternal mortality from preventable cause such as post-partum haemorrhage and sepsis.
make contraception available to all girls and women, at low cost worldwide.
ensure access to safe abortion
Tell us a story of a moment that drives you to do what you do every day.
For me, it is not about a moment, it is a thought as I wake up every day. It has been a core part of my values since I was fifteen years old when I realised that there were severe disparities both regionally and ethnically in my home country of Bolivia. And since, as I became aware of issues such as FGM – that was a horrific shock for me. Every day, I want what is best for my family. I only have boys, but if I had a daughter I would not want her to be married young, I would not want her to face violence and abuse. I would want her to complete her education, find work, become independent and therefore happier and healthier. These are minimum principals of life.
Why is it so important we get to a future where SheDecides, without question? How are we going to get there?
Women's health needs are at the heart and centre of my work and of FIGO's work for the past 65 years. Investments in health and wellbeing, including sexual and reproductive health, are proven to benefit girls and women, and their communities, now and for the rest of their lives. To get to a future where SheDecides, without question. Well, we all have a role to play in driving the agenda forward. By working in partnership, and striving towards a vision that women of the world achieve the highest possible standards of physical, mental, reproductive and sexual health and wellbeing throughout their lives we will get there. By committing to achieving the goals set out in the 2030 Agenda for Sustainable Development, and through contributing to decisions at the upcoming ICPD25 Nairobi Summit, we will get there.