Maria Flachsbarth
Parliamentary State Secretary of the German Federal Ministry for Economic Cooperation and Development (BMZ)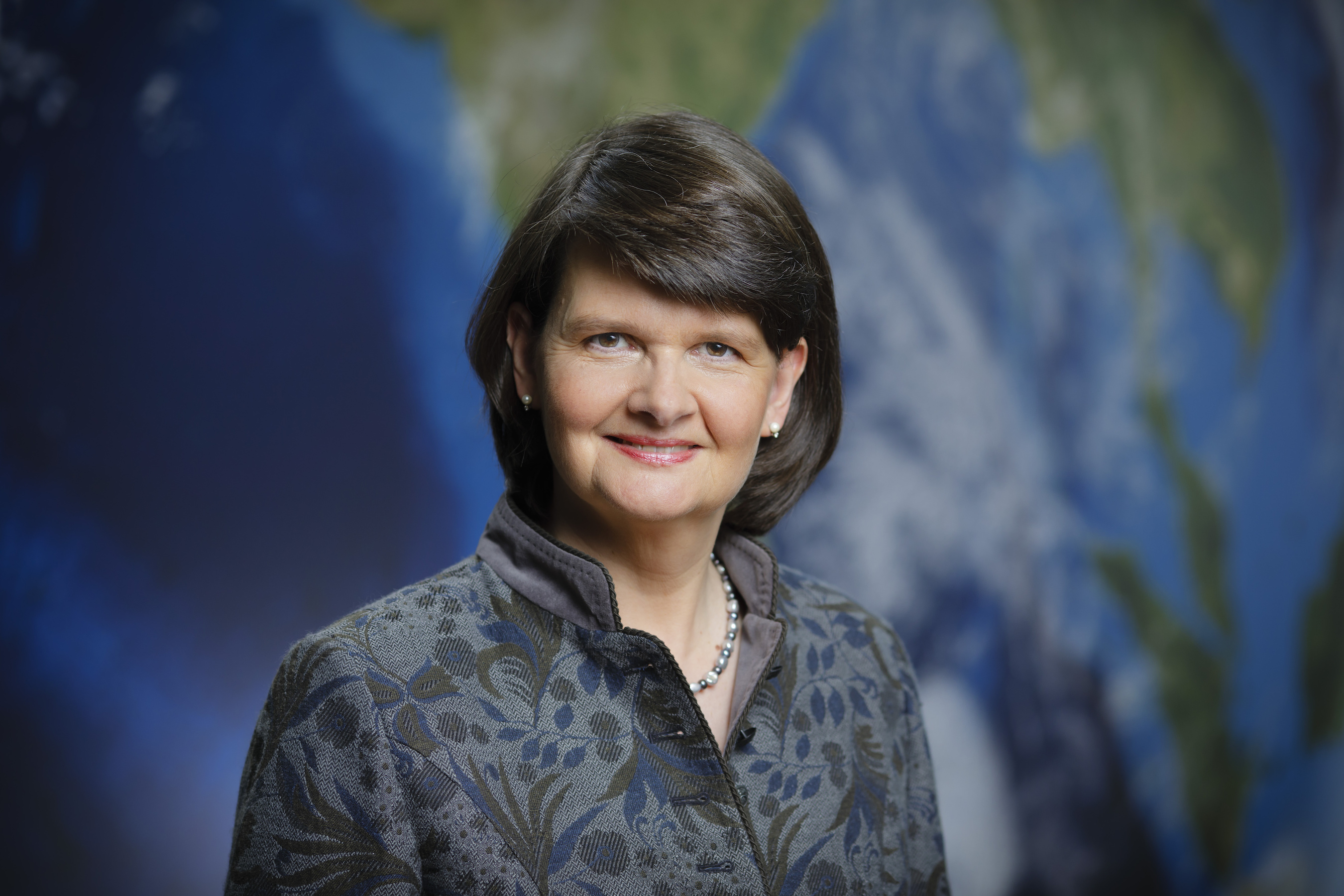 Dr. Maria Flachsbarth is Parliamentary State Secretary to the German Federal Minister for Economic Cooperation and Development and a practicing Roman Catholic who believes that every girl and woman has the right to decide whether, when and with whom to have children.
She has been a member of parliament in Germany since 2002. Her engagement as a SheDecides Champion underlines Germany's accelerated support for sexual and reproductive health and rights programming.
Tell us briefly why you are passionate about being involved with SheDecides.
In my work as Parliamentary State Secretary, I am constantly seeing how girls and women across the world have to fight for basic human rights: for equal participation, for the opportunity to gain an education and for basic health services that mean they can take control of their own lives and live free from (sexualised) violence. When we champion equal rights for women, that is closely tied up with championing sexual and reproductive health and rights. Those rights are, incidentally, an integral component of the United Nations' Sustainable Development Goals (SDG3) and one of the key policy aims of the German government.
In 2018, at the G7 Development Ministers Meeting, the Canadian Presidency had invited adolescent girls from five different continents. When asked about their biggest need, they all said: education and access to sexual and reproductive health. This really struck me and I firmly believe that we have to take these needs of young women and girls very seriously.
SheDecides has managed to create the positive momentum for sexual and reproductive rights that we so desperately need in these very challenging times.
Describe how you are working hard so women and girls can make decisions themselves about their bodies.
I believe that raising awareness on sexual and reproductive rights within the international community is crucial. And we need to show how our investments in sexual and reproductive health and rights can save lives and strengthen sustainable development. Personally, I am using every opportunity to speak about girls' and women's rights – be it at meetings I have as Parliamentary State Secretary to the Federal Ministry for Economic Cooperation and Development or in my function as a member of the German Parliament. Of course, there is our Ministry's strong and continuing support of women's health and rights. I am very glad that becoming part of the SheDecides Movement provides me – and the Ministry – with new opportunities to speak up for the rights of girls and women.
What is the biggest challenge facing girls and women today?
Today, 130 million girls are still being denied the human right to education. Yet access to education is vital in enabling girls to lead a healthy life and determine their own future. Through general education and comprehensive sexuality education (CSE), women and girls not only gain the knowledge they need to make informed choices about their bodies and their sexual relationships. They also gain the self-confidence they need to follow through on those decisions. At the same time, they also need access to contraception so as to avoid unplanned pregnancies.
So that is how education can enable women and girls to gain control of their own lives and become economically empowered. There are still far too many girls – 21 million each year in the developing world – who get pregnant while still in their teens and have to drop out of school. Women and girls still face far too many obstacles when trying to access sexual and reproductive health services. This may be because such services are unavailable or because of restrictive social and traditional gender norms and stereotypes. I strongly believe that universal access to education and sexual and reproductive health services and rights is the key to empowering women and girls. Only then will girls and women have the chance to participate equally in all aspects of life. Here, we have to give special attention to the most vulnerable and marginalised groups and leave no one behind. The current COVID-19 pandemic poses a further challenge to achieving this goal.
Tell us a story of a moment that drives you to do what you do every day.
In 2019, I took part in the Nairobi Summit – a pivotal moment for the rights of women and girls. During the Summit, I had the opportunity to visit a community youth empowerment centre. Many of the young women and girls I spoke to already were mothers. I was struck by their determination to become the narrators of their own lives, generate an income for themselves and their families and strive for a better future. It reaffirmed my belief that we need to empower young people, women and girls, holistically – through access to education, health services, economic and economic participation – no matter where they stand in life.
Why is it so important we get to a future where SheDecides, without question? How are we going to get there?
Every woman has the right to decide on the number and spacing of her children - and to choose with whom to have children in the first place. Every woman has the right to safe delivery and the right to make her own decisions over her body. Every girl and woman has the right to live a life free of harm and violation. Every person has the right to realize their potential – including and particularly in times of crisis. If we truly want to empower women and girls and enable them to fully take part in social and economic life, we need to ensure that they can decide. Incidentally, this will also unlock enormous social and economic potential for development. But, in essence, defending women's right to their own decisions is a matter of principle. How we will get there? Aside from strengthening the health sector, gender equality and access to education are key. We need to work towards a whole environment that is enabling. Including access to education and the realisation of gender equality. We need to tackle the root causes of many barriers girls and women face: unbalanced power relations, gender roles and norms. We need to look at the larger picture, beyond access to sexual and reproductive health care services.