Maria Flachsbarth
Parliamentary State Secretary of the German Federal Ministry for Economic Cooperation and Development (BMZ)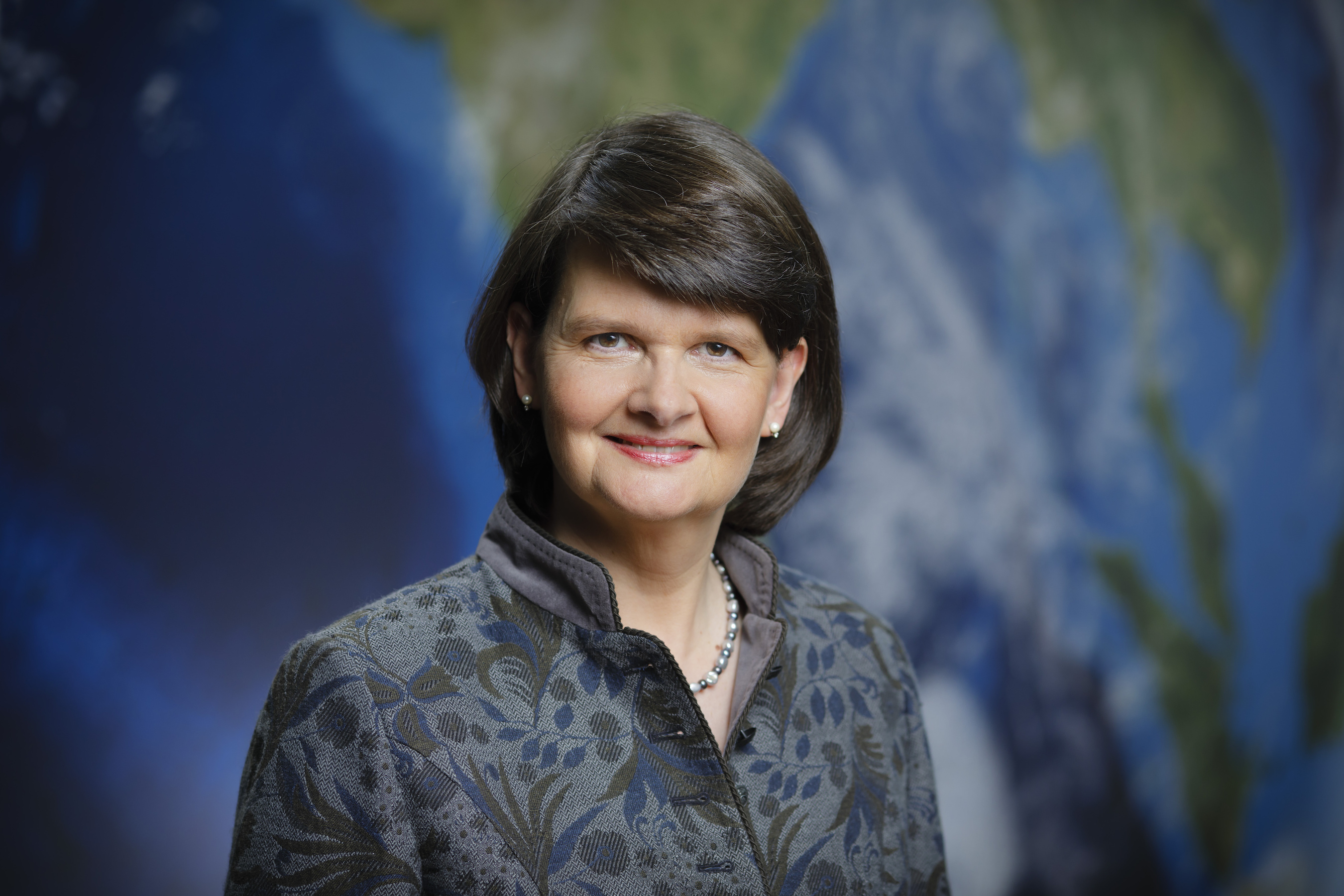 Dr. Maria Flachsbarth is the Parliamentary State Secretary of the German Federal Ministry for Economic Cooperation and Development (BMZ) and a practicing Roman Catholic who believes passionately in the right for women to choose what to do with their bodies.
Having been a member of parliament in Germany since 2002, her engagement as SheDecides Champion underlines Germany's accelerated support in sexual and reproductive health and rights programming.
Tell us briefly why you are passionate about being involved with SheDecides.
Every day so many women, a large part of them teenagers and young women, die of causes related to pregnancy, childbirth and poor healthcare, that we could prevent. Also, it saddens me that so many girls and women cannot freely choose their partner or decide if and when to have children. Very often they are the victims of female genital mutilation. These women are denied their right to make decisions about their lives and future. They are denied their dreams. I strongly feel that we cannot ignore these facts. Together, we need to increase our efforts to change these realities. SheDecides has managed to create the positive momentum for sexual and reproductive rights, which we so desperately need in these very challenging times.
Describe how you are working hard so women and girls can make decisions themselves about their bodies.
Personally, I am using every opportunity to speak about these issues and put the topic on the agenda. This includes, for example, the meetings I have as Parliamentary Secretary of State for Economic Cooperation and Development as well as meetings in my function as member of the German Parliament. Of course, there is also our Ministry's strong and continuing support to women's health and rights - including their sexual and reproductive rights. I am very glad that becoming part of the SheDecides Movement provides me – and the Ministry - with new opportunities to speak out even more loudly for the rights of girls and women.
What is the biggest challenge facing girls and women today?
I am convinced that the limited access to sexual and reproductive health services and the curtailing of reproductive rights are among the biggest challenges girls and women face today. Ultimately, this lack of access can affect all areas of their lives: health, education, social, political and economic participation, family and partnership. I strongly believe that only by ensuring universal access to sexual and reproductive health services we can reach true empowerment of women and girls.
Tell us a story of a moment that drives you to do what you do every day.
In 2018, at the G7 meeting of ministers for development cooperation, the Canadian Presidency had invited adolescent girls from five different continents. When asked about their biggest needs, they all said: "education and access to sexual and reproductive health". This has really stuck with me and I firmly believe that we have to take these needs of young women and girls very seriously.
Why is it so important we get to a future where SheDecides, without question? How are we going to get there?
Her
right to
decide
is a basic human right and therefore, there really can be
no
question. And if we truly want to empower women and girls and enable them to fully take part in social and economic life, we need to start to ensure that they can decide. Incidentally, this will also unlock enormous social and economic potentials for development. But, in essence, defending women's rights to their own decisions is a matter of principle. How we will get there? I believe we need to work towards a whole environment that is enabling. Including access to education and the realisation of gender equality. We need to look at the larger picture, beyond the access to sexual and reproductive health care services.