Hatsumi Taniguchi
Board Member, International Confederation of Midwives (ICM)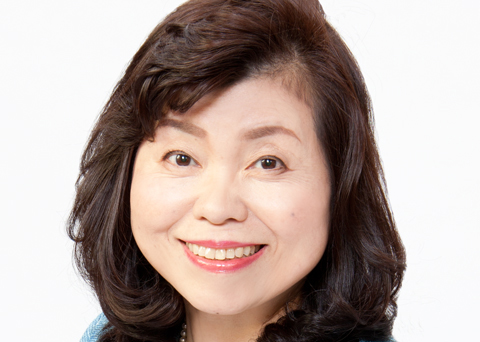 Dr Hatsumi Taniguchi, Board Member of International Confederation of Midwives (ICM)

Hatsumi Taniguchi is a Board Member of the International Confederation of Midwives, representing the Asia Pacific/ Western Pacific region. ICM is an accredited non-governmental organisation and represents midwives and midwifery to organisations worldwide to achieve common goals in the care of mothers and newborns. ICM works closely with the WHO, UNFPA and other UN Agencies; global professional health care organisations including the International Federation of Gynecology and Obstetrics (FIGO), the International Pediatric Association (IPA), the International Council of Nurses (ICN), non-governmental organisations; bilateral and civil society groups.
As a midwife, Hatsumi Taniguchi is, naturally, deeply committed to working with women, and for women. Hatsumi is a board member, representing the Asia-Pacific/Western Pacific region, of the International Confederation of Midwives (ICM), which advocates for the rights of women all over the world enjoy their bodies, make their own choices.

ICM comprises 132 member associations in 113 countries, and Hatsumi says they are very keen to engage SheDecides in their communities and countries to continue to shape and grow the SheDecides movement.

"To become a SheDecides Champion is a great honour. Midwives are on the front line of supporting women and girls to make positive decisions about their bodies, advocating for their priorities and needs during the course of the prenatal, antenatal, childbirth and postnatal periods. We stand and speak out with women and girls and defend their right to health."
Tell us briefly why you are passionate about being involved with SheDecides?
I am a midwife. The midwife's etymology refers to a person being 'with women' - in other words, midwives are professionals who work directly with women to enrich their lives and empower them to support their sexual and reproductive health and human rights. Midwives have a specialised understanding of the health of women and a commitment to make their lives sound. Therefore, the work of midwives – and of ICM as their representative – is naturally aligned with the SheDecides movement.

ICM advocates for the rights of women all over the world enjoy their bodies, make their own choices, and have access to comprehensive sexual education and the full range of comprehensive quality care from midwives regarding their sexual and reproductive health, including instruction and service around menstruation, sexuality, sexually-transmitted infections (STIs), HIV/AIDS, contraception, pregnancy, abortion, childbirth, infertility, gender-based violence, mental health, gender identity, cancer and menopause.

Describe how you are working hard so women and girls can make decisions themselves about their bodies.

Midwives provide midwifery care everywhere - hospitals, clinics, birthing units, community health centres, and educational facilities – making them one of the most accessible and autonomous health professionals. We consult daily on sexual, reproductive, maternal and newborn health (SRMNH) with girls & women. These consultations include various contents ranging from pregnancy prevention to continuation.

In many parts of the world, midwives are community leaders who can influence and support gender equality and health-seeking behaviour. In Japan, I work alongside many wonderful midwives to encourage and support girls and women to make decisions autonomously and in their best interests. I believe it is of absolute importance to provide unbiased, evidence-based information that is suitable for each person to make informed decisions that will protect their bodies and help them enjoy their lives to the fullest extent. However, many women in the world still fall pregnant due to lack of access to the right information or resources; still give birth without receiving professional care of the midwife; and many still lose many of their lives to preventable complications resulting from inaccurate information, unsafe abortion, pregnancy complications or even some of the more severe STIs. To combat these health markers and achieve the United Nations Sustainable Development Goals (SDGs), it is important that access to a midwife's care is understood as a human right, because midwives are the health expert for girls and women.

How does SheDecides link to the work of the International Confederation of Midwives, and why is this link so important?

ICM is a global representative body for midwives, which supports the priorities and needs of over 500,000 midwives throughout the world who work to fulfil the SRMNH needs of girls and women in their countries. ICM envisions a world where every childbearing woman has access to a midwife's care for herself and her newborn.

The State of the World's Midwifery Report (2014) concluded that improved access to midwives for women and girls around the world could cut the preventable maternal and newborn mortality rate by up to two thirds, as well as yield a sixteenfold return on investment with regard to lives saved, lives improved and emergency service used. To make these projections a possibility, ICM supports the capacity building of midwives and SRMNH health systems to ensure that all women have access to competent and professional midwives who are appropriately educated, skilled, regulated and supported to provide quality midwifery care across all settings.

At a global level, ICM is a key stakeholder and partner towards the achievement of the SDGs by 2030. ICM's work impacts all 17 goals but, in particular, we focus on SDG 3 – Good Health and Wellbeing and SDG 5 – Gender Equality. To achieve these aims and support the proliferation of Universal Health Coverage around the world, ICM recognises the strategic importance of autonomous midwives working wherever women live and need them, regardless of whether that is in a community care setting, birthing centre or the medical system.

Tell us a story of a moment that drives you to do what you do every day.

I am a Japanese midwife and I teach at university level in Fukuoka city. The major issues of maternal and child health in Japan is our declining birthrate. Women are increasingly accessing infertility treatment, and experiencing high-risk pregnancies in their 30s. Midwives in Japan are deeply committed to improving health indices at a national level and ensuring pregnancies are safer, well-timed and positive experiences for women and their families.

A few years ago, I investigated this present situation with other midwife educator, researcher, and our midwifery students. We then started a project to address the problem, in partnership with the Fukuoka City Health Department. We lead a seminar and workshop using an originally designed booklet, where we were able to educate young people at the stage of youth on the importance of making positive sexual and reproductive health decisions so that they can be healthy, have responsibility for their own body, and make the decision to have a child at an optimal time.  This seminar was well-received and has become an annual event, celebrating its third successive year this year.

How are we going to get to a future where SheDecides, without question?

Visibility of movements that elevate girls and women need to be prominent in order for their messages to be absorbed into the common consciousness. SheDecides is relatively new, but its message is intuitive. I think that all women and girls, and others with an understanding of human rights, are naturally predisposed to agree with the purpose of SheDecides, but we must ensure that we drive our messaging at all levels of society. We must work in partnership with governments and policy-makers at the top level whilst generating demand and commitment to the cause at community and individual levels. Once women and girls are innately aware of these movements and what they stand for, it is a matter of asking them: How can we give you courage to stand up for your rights, and the rights of others? How can you be supported by our work? And, ultimately, how can we enable you to live your lives more fruitfully?

Anything else you'd like to add?

When we speak of partnership, the gender element cannot be ignored. Movements focused on the empowerment of girls and women cannot be achieved fully without co-operative efforts with those who hold power – governments, community leaders, and of course, men in general. We cannot work in a silo to achieve our objectives; men must be brave and commit to understanding our objectives and supporting us to achieve them, even when that support is not prominently featured or publicised. Education and co-operation from men is absolutely necessary to ensure that SheDecides.