Per Olsson Fridh
Minister for International Development Cooperation, Sweden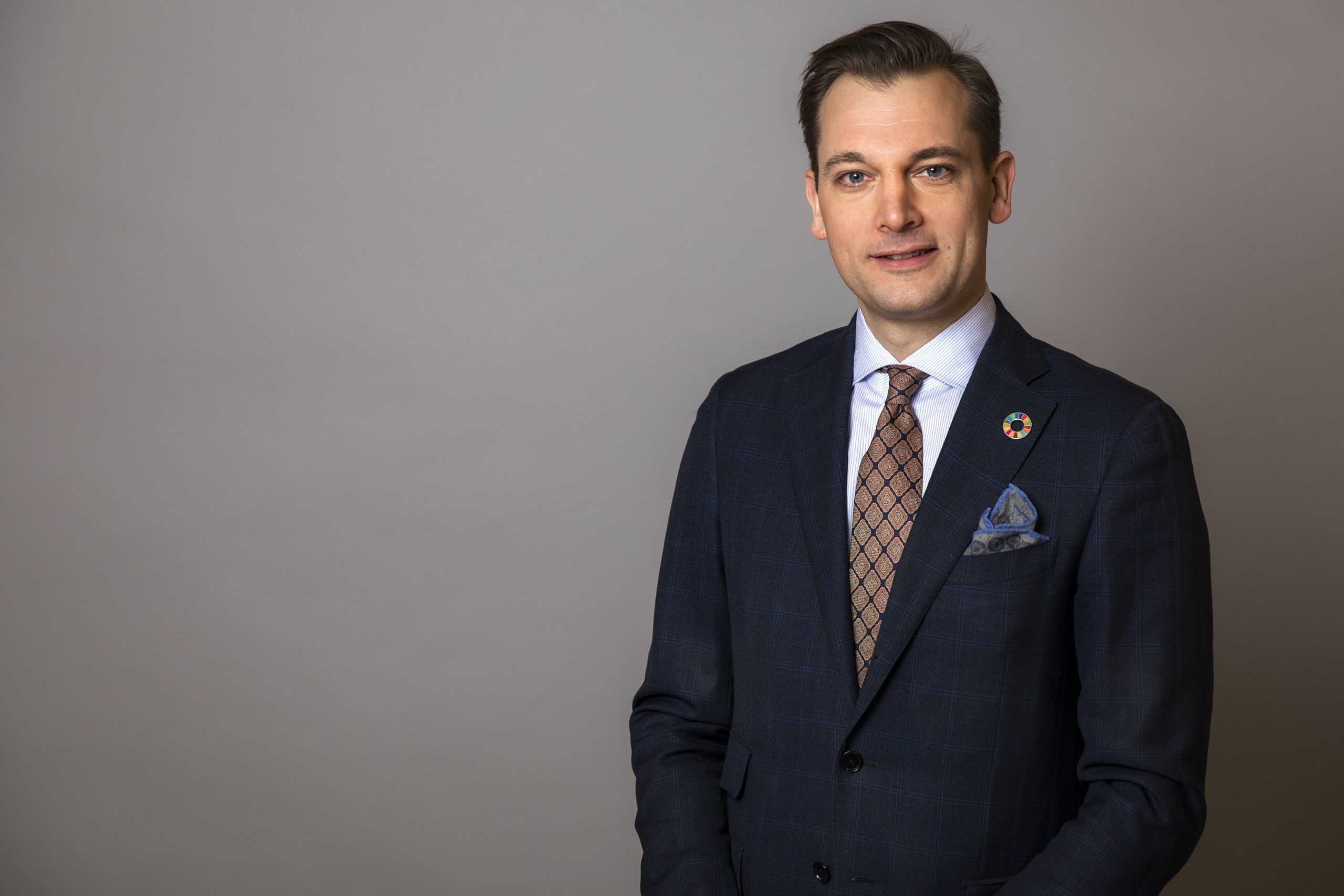 Per Olsson Fridh is Minister for International Development Cooperation, Sweden

Fridh oversees Sweden's Policy for Global Development and the development cooperation components of the Swedish Feminist Foreign Policy.

Per Olsson Fridh was previously State Secretary for International Development Cooperation, State Secretary for Culture and Democracy, Chair of the Swedish Green Party in Stockholm and Secretary-General for the Swedish Centre for International Youth Exchange.

Per Olsson Fridh lives in Stockholm, is married with two children and holds a BA of Arts in Sociology from Lund University and a BA of Arts in Human Rights from Malmö University.
Tell us briefly why you are passionate about being involved with SheDecides?
1. Tell us briefly why you are passionate about being involved with SheDecides?

Sexual and Reproductive Health and Rights can never be taken for granted, we need to constantly fight for it. I find this extremely frustrating. I have been standing up for non-discrimination and gender equality in all my adult life. Human Rights is why I got involved in politics in the first place. And girls and women's sexual and reproductive rights are basic human rights, simple as that.

2. Describe how you are working so women and girls can make decisions themselves about their bodies.

Changing social norms for gender equality and against gender-based violence is key.

Both girls and boys must have the chance to go to school, finish education and acquire the necessary knowledge and skills to stand up for themselves, make their own, informed choices, including over their own bodies, and fully participate in society. In many places, girls are not given the same opportunities as boys. We need to keep reminding of this and push for resources, representation and rights of girls and women everywhere. This is the heart of Sweden's feminist foreign policy.

3. How does SheDecides link to your role as the Minister for International Development Cooperation for Sweden?

With Swedish development aid we support organisations that aim to change social norms. We support girls' education, including comprehensive sexuality education and access to health services, such as maternal health and safe abortions. We also prevent and address female genital mutilation. For example, we support women's rights organisations, civil society and organisations like UN Women and UNFPA.

4. Tell us a story of a moment that drives you to do what you do every day.

I have met so many strong women's rights advocates that against all odds continue to fight for their and others' rights. Being a women's rights defender is dangerous in many parts of the world and these heroes deserve our respect and that we do all we can to defend and protect them. My own daughter, now 4 years old, says she is strong as Pippi Longstocking and no-one can tell her what to do. This is frustrating as a parent sometimes, but it gives me lot of determination to continue to work for a better world where this attitude is not taken away from her and where more girls can grow up feeling the same.

5. Why is it so important we get to a future where SheDecides, without question? How are we going to get there?

The right to decide over one's own body is a human right with very important implications for every woman's and girl's own health, socio-economic situation and personal development.

We cannot accept a situation where hard-won gains for human rights, gender equality and access to SRHR are rolled back. I am happy that the new US Administration has repealed the Mexico City Policy. Working with likeminded people globally is the only way forward. We need to tirelessly continue working for sexual and reproductive health and rights for all, together.

6. Anything else you'd like to add?

One woman or girl still dies every two minutes from causes related to pregnancy or childbirth. Together with labour complications, and harmful practices, such as genital mutilation, unsafe abortion puts women's and girls' lives at risk every day. Their deaths are intolerable because the vast majority of them are preventable. I will stand up for her right to decide until abortion is a free choice for every one.