Tamara Kreinin
Director of Reproductive Health, David and Lucile Packard Foundation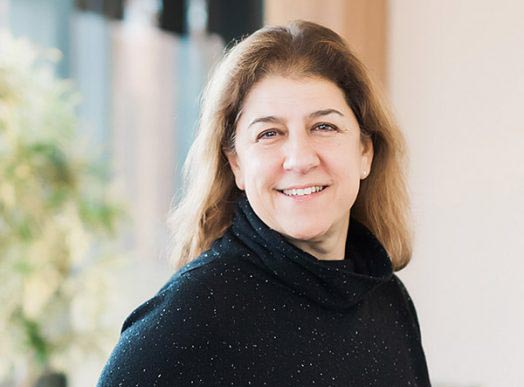 Tamara Kreinin joined the Packard Foundation in 2012 as director of the Reproductive Health program. Prior to joining the Foundation, Tamara served as the executive director of women and population at the United Nations Foundation where she designed and implemented initiatives to improve life for women and girls globally.
Tamara's experience in health and human services spans more than 25 years. She has traveled the globe as an advocate and public policy advisor for sexual and reproductive health and rights. Throughout her career, Tamara has been a passionate voice for social justice and social change. She has consulted in the areas of advocacy, fundraising, public relations, and numerous issues related to social change domestically and internationally.
Tell us briefly why you are passionate about being involved with SheDecides.
Women and girls know what's best for them. They always have, and always will.
Women and girls have the right to live with dignity and have autonomy over their body and life, which includes, of course, autonomy over sexual and reproductive health decisions. Yet too often stigma, barriers to care, inaccurate information, or simply a lack of options prevents a woman from being in control of her own life. The SheDecides movement recognises and champions sexual and reproductive health and rights as core to one's wellbeing and empowerment. And the movement centres the real needs of women and young people by supporting a continuum of reproductive health services, including abortion care.
Describe how you are working hard so women and girls can make decisions themselves about their bodies.
Through the Packard Foundation's grantmaking, we're working with partners around the world to ensure that women and young people have access to quality reproductive health information and services, including comprehensive sexuality education, contraception and family planning, and safe abortion care. We support organisations with strong local partnerships, asking women and young people what they want and need. We work with other funders and development organisations to ensure programs reaching women and girls provide quality care—care that ensures women have the knowledge, choices, and power to make decisions that are right for them. And we also support an ecosystem of organisations that amplify the voices and women and girls, so their truths and wants are heard.
What is the biggest challenge facing girls and women today?
Misogyny. While yes, we have made great strides for women's rights in some areas, we are far from gender equity and the global prioritisation of a woman's fundamental wellbeing. Gender discrimination, economic inequity, and violence is unacceptable. Women's lives are still not treated as valid. But what makes me hopeful is meeting women and girls around the world where they live. Their voices and stories and ambitions are real and they are powerful.
Tell us a story of a moment that drives you to do what you do every day.
I had the opportunity to meet with a group of teen girls in rural India, in Bihar, who participated in PRACHAR, a community-based life skills, health, and sexuality education program. A teenage girl named Pooj told the group that the program had changed her life. She was meant to get married at age 14. Her grandmother came to her and said it's time to start making arrangements for her wedding. Pooj expressed that she didn't want to get married, she wanted to stay in school, which her grandmother resisted. After much discussion, Pooj said she would get married under one condition: if she could vote. Her grandmother exclaimed, "But you can't vote, you're under age 18" – to which Pooj responded that was the very point she wanted her family to understand. She went on to school, and the story of Pooj's negotiation with her family was said to spread to neighbouring villages, with her individual story shifting norms around child marriage. Pooj's story and her agency will forever stay with me and inspire my work.
Why is it so important we get to a future where SheDecides, without question? How are we going to get there?
The right to autonomy, the right to a decision over one's body and life, is both a fundamental human right and the practical thing to do. We know that countries where women are treated equally and respected are more productive and their economies function better. If we want to meet global development goals and elevate the quality of life around the globe, in wealthy and low-income countries, it's imperative that we create a world where women are equal and treated with respect, and a world in which she can truly make her own decisions and have control over her life.
How are we going to get there? Through a strong network of advocates, approaches, and voices. We need champions in every corner of the globe – in government, civil society, deep in communities, corporations, and through unexpected partnerships. We must elevate role models and the diverse voices of women and girls. Our community and this movement must be tenacious and relentless to ensure women and girls are treated with dignity and respect and have equal footing to pursue their life's choices.
Anything else you'd like to add?
We are all advocates. You don't need to be in a position of perceived power to be an advocate to impact this movement. Every one of us needs to use what we have – our voices, our check books, our own agency – to elevate women and girls and their stories. This may mean giving a dollar, taking a moment to be quiet so someone else can speak, talking with parliamentarians about government budget priorities. Use whatever opportunities cross your path to advocate for the health and rights of women and young people.