Ton Coenen
Executive Director, Rutgers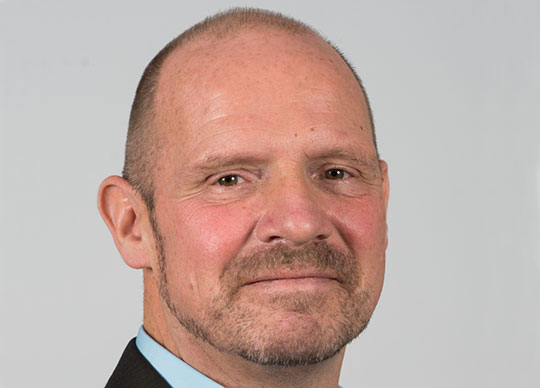 Ton Coenen is the Executive Director of Rutgers, working on Sexual and Reproductive Health and Rights in the Netherlands, globally and in 18 countries specifically. He is chair of EuroNGOs, the European network of NGOs working on SRHR. Ton holds Master degrees in Public Health and Public Management. Before Rutgers he was the executive director of Aids Fonds for 17 years. He has been involved in strengthening civil society in many ways –as the co-chair to the EU civil society Forum on HIV/AIDS, as co-chair to HIV in Europe, Board member to Icaso, Board member to the Global Fund to Fight Aids, Tuberculosis and Malaria. He is a Board Member of the Dutch Council of Refugees
For more than 50 years, Dutch organisation Rutgers has been championing the need for women, young people and marginalised groups all over the world to have the freedom and information they need to decide about their sexual and reproductive health and rights (SRHR). Rutgers' Executive Director Ton Coenen has been a proud SheDecides Champion since the very beginning, and Rutgers' crowdfund campaign last year raised €500,000 for the Reproductive Health Network in Kenya, which was affected by the Global Gag Rule. Ton says that by "building a strong network of different and powerful partners", together we truly can change the world so SheDecides.
Read the full interview below.
1. Tell us briefly why you are passionate about being involved with SheDecides.
Rutgers has been passionately involved in SheDecides from day 1 because this is the core of Sexual and Reproductive Health and Rights (SRHR): girls and women make their own choices. And this is too often denied. And, SheDecides is a very pro active way of working. It is the activism we need and often is missing. We (Rutgers) organised the crowd funding linked to the first SheDecides website. We granted the money of € 500.000, to the Reproductive Health Network in Kenya, as they lost substantive funding because of the US policies.
2. Describe how you are working hard so women and girls can make decisions themselves about their bodies.
Rutgers does this through our programmes in 18 countries on Comprehensive Sexuality Education (CSE), access to contraceptives and safe abortion, and preventing gender based violence. Plus, through our lobby work at the UN and the Human Rights Council. Linked to SheDecides we developed a programme 'She Makes her Safe Choice' on better access to Safe Abortion services, together with DKT. We got the 'Dreamfund' grant from the Dutch Postcode Lottery to make this dream come true.
3. How does SheDecides link to your work at Rutgers?
SheDecides is at the core of all our work. So it affects it all. We do also have a focus on men. Additionally, as a chair of EuroNGOs - the European Network on SRHR in 24 countries - I also make the connection with SheDecides. We need a strong activist platform given all the push back on SRHR. SheDecides provides that so we need to strengthen this as much as we can. So in our next conference in Gent / November 6 & 7 we include SheDecides and want to learn about the new strategy.
4. Tell us a story of a moment that drives you to do what you do every day.
During my first EuroNGOs conference in 2016 the Polish women went to the streets to protest against the new anti abortion legislation. Having worked in HIV for a long time it was the time I really learned about the deep resistance against abortion, linked to gender, male dominance, religion and culture I was not aware of before. I had seldom been confronted with an issue that is do so divisive - and so worth fighting for.
5. Why is it so important we get to a future where SheDecides, without question? How are we going to get there
Why? !!! How? By building a strong network of different and powerful partners who together can change the world so SheDecides.