Victoria Fuentes
Executive Director, MEXFAM; SheDecides Guiding Group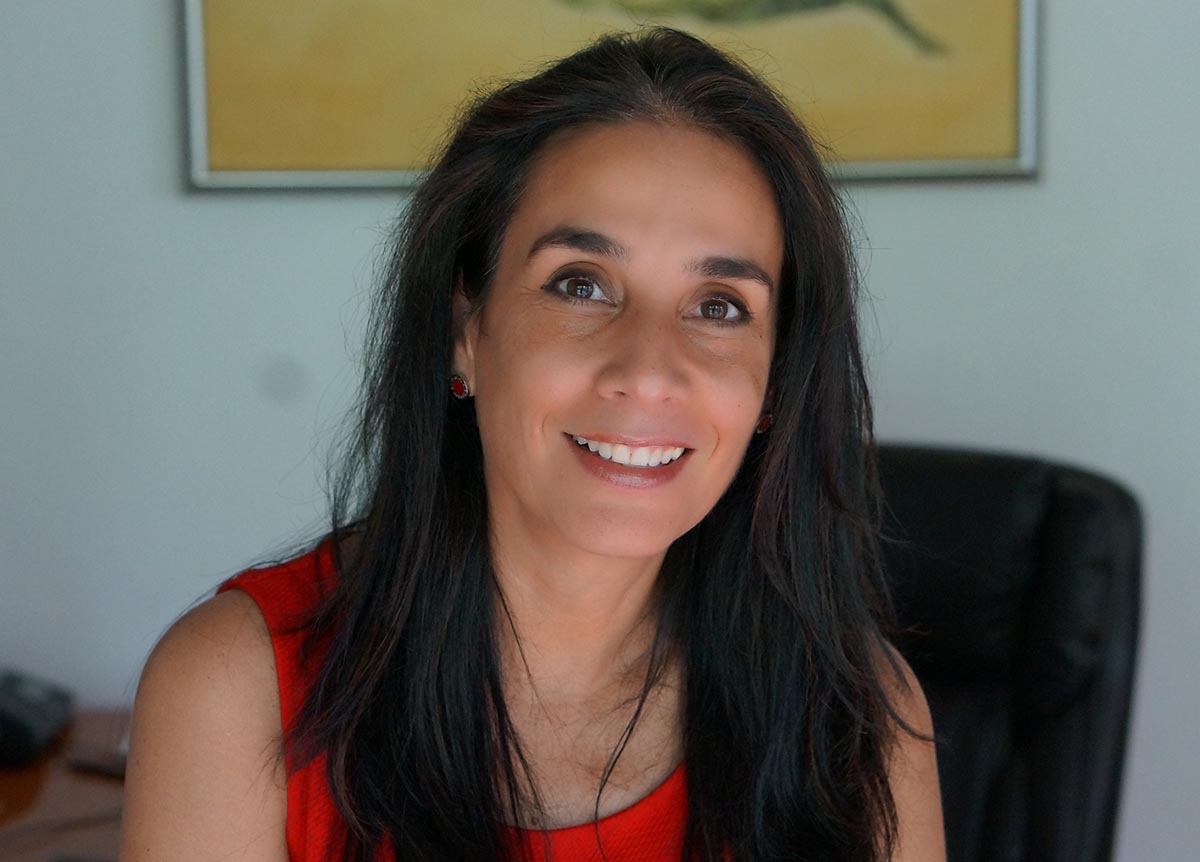 Victoria Fuentes is the Executive Director of Mexfam - a Mexican civil society organisation dedicated to improving the sexual and reproductive health of the Mexican population through provision of quality health services, mainly sexual and reproductive health, and comprehensive sexuality education with a focus on gender, rights and citizenship building. Victoria is a Mexican/American citizen with a BA in International Relations (Technical University of Lisbon, Portugal) and a post-graduate degree in Strategic Studies. Her work experience also includes: the National Autonomous University of Mexico, IPPF's Resident Coordinator in Mexico and Senior Programme Officer for UNFPA.
1. Tell us briefly why you are passionate about being involved with SheDecides.
In my particular case, this incredible movement presents a unique opportunity to once again place the needs and context of women and girls from Latin America and the Caribbean in the international thoughts and commitments.
2. Briefly describe how MEXFAM is working hard so women and girls can make decisions themselves about their bodies.
Mexfam has been a key actor for many years in terms of advocacy for sexual and reproductive health and rights for adolescents, not only by helping track government commitments, but by ensuring that necessary funds are allocated and actually disbursed for planned operations.
Mexfam has been key for many decades in the design of educational materials that address avant-garde and current issues in the field of SRHR, also working with the government for the inclusion of integral sexuality education in the primary school curricula at the national level.
Most recently the Foundation has engaged in the area of legal interruption of pregnancies, today only legal in Mexico City, but we are working in other 4 states of the country towards its recognition and legalization. Mexfam was also invited to participate in the design of the National Strategy for the Prevention of Adolescent Pregnancy where we ensured placing a special focus in the field of rights.
3. What is the biggest challenge facing women and girls in your region? Why?
Information, access to contraception, eradication of gender-based violence, recognition of reproductive rights, conservative groups, most of all integral sexual education.
4. Tell us a story of a moment that drives you to do what you do every day.
The moment one of my family´s domestic employees, an indigenous 13 year old girl who barely spoke Spanish delivered her baby in one of our bedrooms, unknowing that she was pregnant, unable to recall how she got pregnant, speechless for having a baby coming out of her body when all she thought was that she had an upset stomach for months. Marcela had been the victim of abuse and rape by one of her own relatives and all she could recall was thinking that the "heavy man smelled of alcohol when he beat her and was on top of her", but she did not realise that there had been some type of sexual intercourse (at age 12), what that meant, or that she was the victim of violence, to her, it was "normal".
5. How are we going to get to a future where SheDecides, without question - in the Mexican (and greater Latin American) context.
By investing hard in advocacy and communication efforts, by making noise via civil society to get to legislators and have them make changes in favor of our issues, by proving that this is an unstoppable global movement, by making the Mexican government understand that we, ourselves, are an important laboratory for the rest of Latin America in many senses, by engaging strong civil society voices and key figures to help us lead the movement among the young and adolescents, by not allowing this relevant political and social capital fade.
7. Anything else you'd like to add?
Thank you for the space to express myself, on behalf of girls and women in Latin America and the Caribbean, thank you.