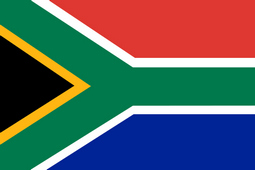 SheDecides South Africa became the 8th movement to launch when it launched on 16 November 2019.
SheDecides South Africa launched with an Open House event on speaking truth about women's and girls' lived experiences.
It focused on pleasure, consent and the multiple challenges of accessing the health system, including HIV and cancer services and treatments.
The event was attended by CSOs, UN agencies, representatives from Government and different youth groups from different provinces. It included a manifesto performance from a local artists. You can watch highlights of the event below.
South Africa News
UNSAFE ABORTIONS DURING COVID-19 LOCKDOWN
Written by  Tshiamo Wilson, Founder of SheSpoke Organisation and Saidy Brown, SheDecides 25x25 Young Leader
Read more
SheDecides Kenya announces its Local Champions
SheDecides Kenya has unveiled the global Movement's first ever SheDecides Local Champions!
Read more
See all
South Africa News