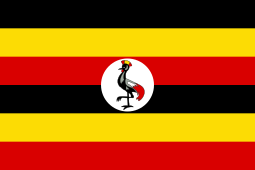 SheDecides Uganda was officially launched in June 2018 at the SheDecides Uganda Open House.
Since launching, SheDecides Uganda has become a vibrant and proactive movement taking action to create positive change for women and girls in Uganda.
Unsafe abortions, lack of access to contraception, female genital mutilation and cutting as well as child, early and forced marriage are among the most harmful practices in Uganda. Combined, these challenges negatively impact millions of women and girls every year.
SheDecides Uganda has provided an opportunity for Friends of the Movement in the country to highlight, combine and catapult their actions to greater heights. Working collectively, people from a diversity of professional and cultural backgrounds are coming together to inspire change in Uganda and East Africa, and create a world where SheDecides.
Uganda News
The first SheDecides Festival in Uganda
SheDecides Uganda marked the 2nd global SheDecides Day with their usual zeal. 1000 people came together for the SheDecides Festival, the first of its kind, organised in Kampala by the brilliantly active team of SheDecides Champion Patrick Mwesigye.
Read more
SheDecides Women's March in Kampala, Uganda
On 30 June 2018, in advance of the launch of the local movement, over 300 activists from women's rights networks across Uganda took to the streets as part of a SheDecides march to stand up and speak out over the increased rates of rape and kidnapping.
Read more
See all
Uganda News