Esther M Passaris OGW
Member of Parliament for Nairobi County, Kenya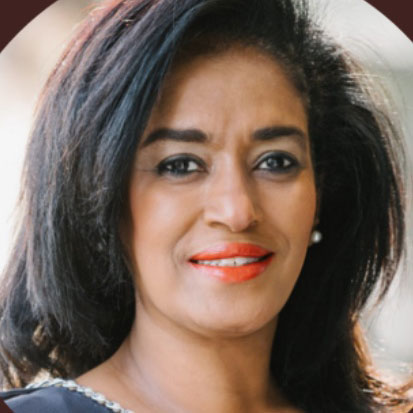 In addition to representing Nairobi County, the capital of Kenya, Esther is also an accomplished social entrepreneur and business leader.
Esther uses her strategic position across these diverse professional spaces to ensure the needs and voices of Nairobi's women are heard loud and clear. In the National Assembly, Esther is an active member of the Committee on Health as well as the Special Funds Account Committee. She is also a founding member of the Kenyan Parliamentary caucus on Sustainable Development Goals and Business.
In 2004 Esther was awarded the Eve Woman of the Year Award, the Make a Difference Award and the Mayoral Achievement Award. In 2006 she was honoured with the Mashiriki Innovations in Local Governance Award and National Human Settlement Award by UN-HABITAT and was recognised in the national report "Voices of Women Entrepreneurs".