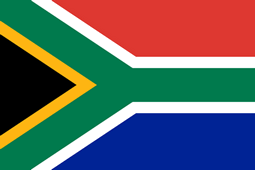 SheDecides South Africa, still very much in its inception stages, has shown great potential for growth and success.
The Movement in the country boasts footprints in four of South Africa's nine provinces: Eastern Cape, Gauteng, Kwa-Zulu Natal and Western Cape.
In reference to the liberation struggle against colonialism and apartheid, members of the emergent SheDecides South Africa call themselves "Comrades".
The Comrades in Eastern Cape are hard at work with the Department of Education, trying to create a world (or rather an Eastern Cape) where young girls can decide their own future. The programme planned will be a hackathon where children can learn how to code and develop their software skills, giving them opportunities for the future.
The Western Cape Comrades have occupied the fashion space, taking visible action at the Khayelitsha Fashion Week. On Freedom Day courageous women gathered as part of the "Do Not Rape" campaign and the Comrades spoke about the relevance of SheDecides for women in South Africa.
The movement in South Africa promises to retain the enthusiasm with which it started off. A working group has been created to formulate comprehensive strategies and plans on how to develop the movement and see it thrive in South Africa's ever volatile political, civil and economic society. Check out the shedecides_sa Instagram to follow the action of the Comrades on the ground.
South Africa News
UNSAFE ABORTIONS DURING COVID-19 LOCKDOWN
Written by  Tshiamo Wilson, Founder of SheSpoke Organisation and Saidy Brown, SheDecides 25x25 Young Leader
Read more
SheDecides Kenya announces its Local Champions
SheDecides Kenya has unveiled the global Movement's first ever SheDecides Local Champions!
Read more
See all
South Africa News