Global solidarity for bodily autonomy
SheDecides Day 2020
Across the globe SheDecides friends and allies came together to call for a #NewNormal on 2 March, SheDecides Day.
Calling for a #NewNormal
The #NewNormal is a world where girls and women decide about their bodies, their lives, their futures. Without question. A world where SheDecides whether, when and with whom, to have sex, to fall in love, to marry, to have children. Where she is free from violence, from pressure, from harm, judgement or fear.
From Festivals to policy discussions, Twitter chats to policy dialogues, marches to hikes, over 40 events took place in every corner of the world. Check out SheDecides Day map showing what events took place across the globe.
Here are just some highlights from SheDecides Day 2020.
Marching for freedom from violence in Malawi
SheDecides Malawi organised a silent march in Lilongwe to protest against sexual violence after a series of alleged police assaults on women last year. You can read more about it SheDecides.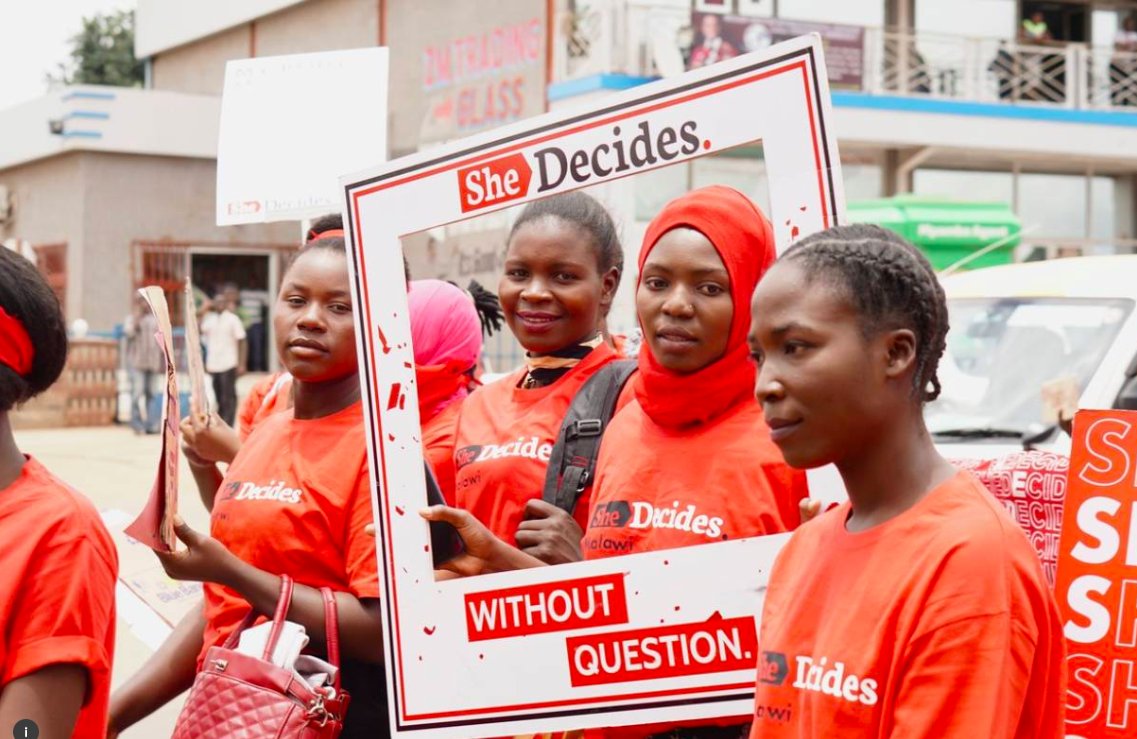 SheDecides Festival Uganda
SheDecides Uganda kicked off #SheDecidesDay with the SheDecides Festival, attended by over 4600 young people in Mbale District. The day included performances from national pop star, role plays and free health checks and information for attendees. Check out this video from the fun-filled event!
SheHikes so SheDecides, Philippines
SheDecides Philippines convened "SheHikes, so SheDecides" - a challenging hike up Mount Binutsasan to raise awareness of the myths that surround periods and to start a conversation on sex education. Over 50 people from different civil society groups, advocates, academia, government, mountaineers, and citizens of all ages and backgrounds took part in the hike.
Zimbabwe Parliamentarians stage sit-in
SheDecides Champion Hon. Ruth Labode staged a bold protest for the rights of women and girls this SheDecidesDay. The Zimbabwe Member of Parliament staged a sit-in with other female legislators and sat on the floor of Parliament in protest against gender inequality, gender- based violence, and the increase in unsafe abortions and teenage pregnancies.
AB Albrectsen calls for a #NewNormal
"A #NewNormal where... girls and young women are meaningfully engaged and have the power to influence the decisions that directly impact on their lives." Read this guest blog from SheDecides Champion AB Albrectsen, CEO of Plan International, on what a #NewNormal means to her.
Minister Gould, Canada is a new SheDecides Champion
On SheDecides Day Minister Gould, International Development Minister became a the latest SheDecides Champion, bring the number of global champions to 45.
"More than ever, Canada remains committed to leading the way in women's health. Together we can make a difference. As a Champion I will stand up, I will speak out and I will advocate for change so women and girls have control over their bodies, their health and their future." Minster Gould.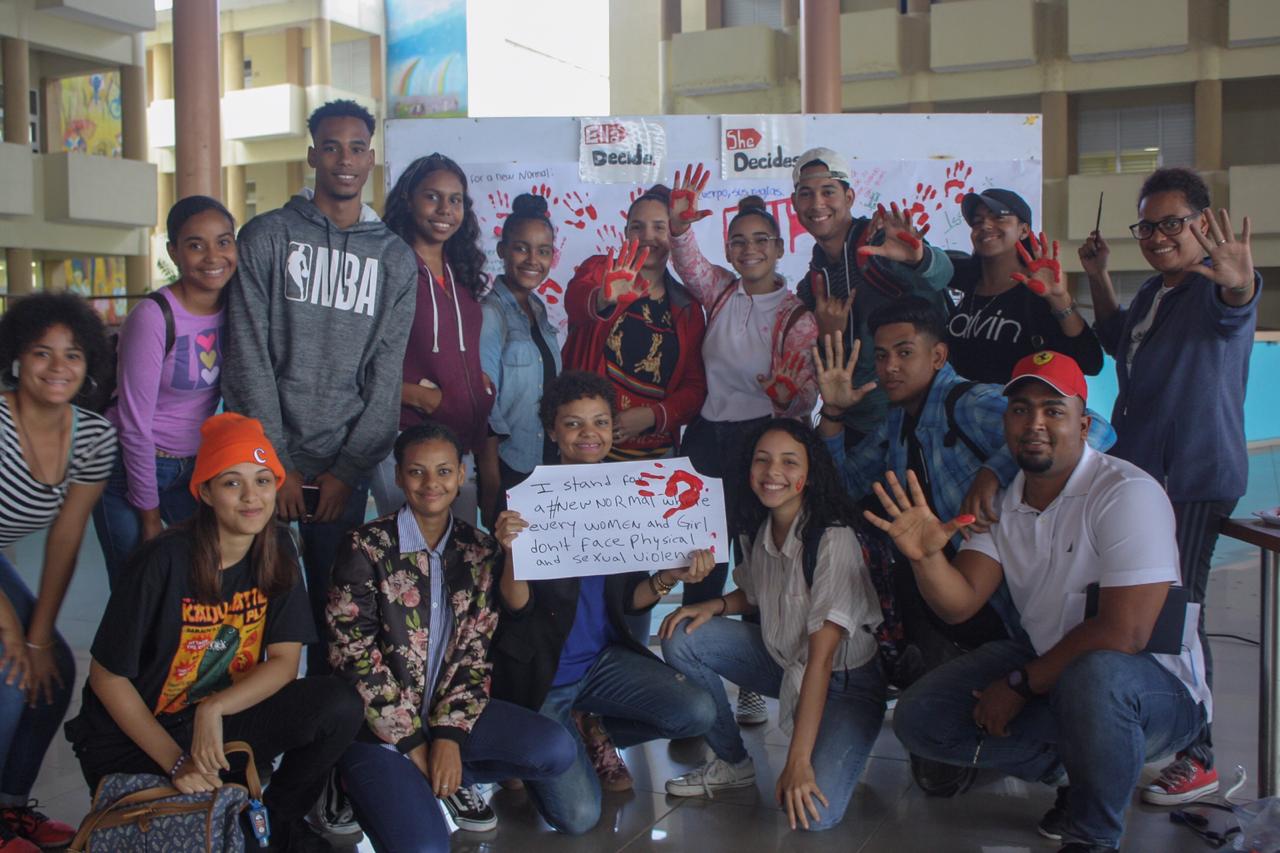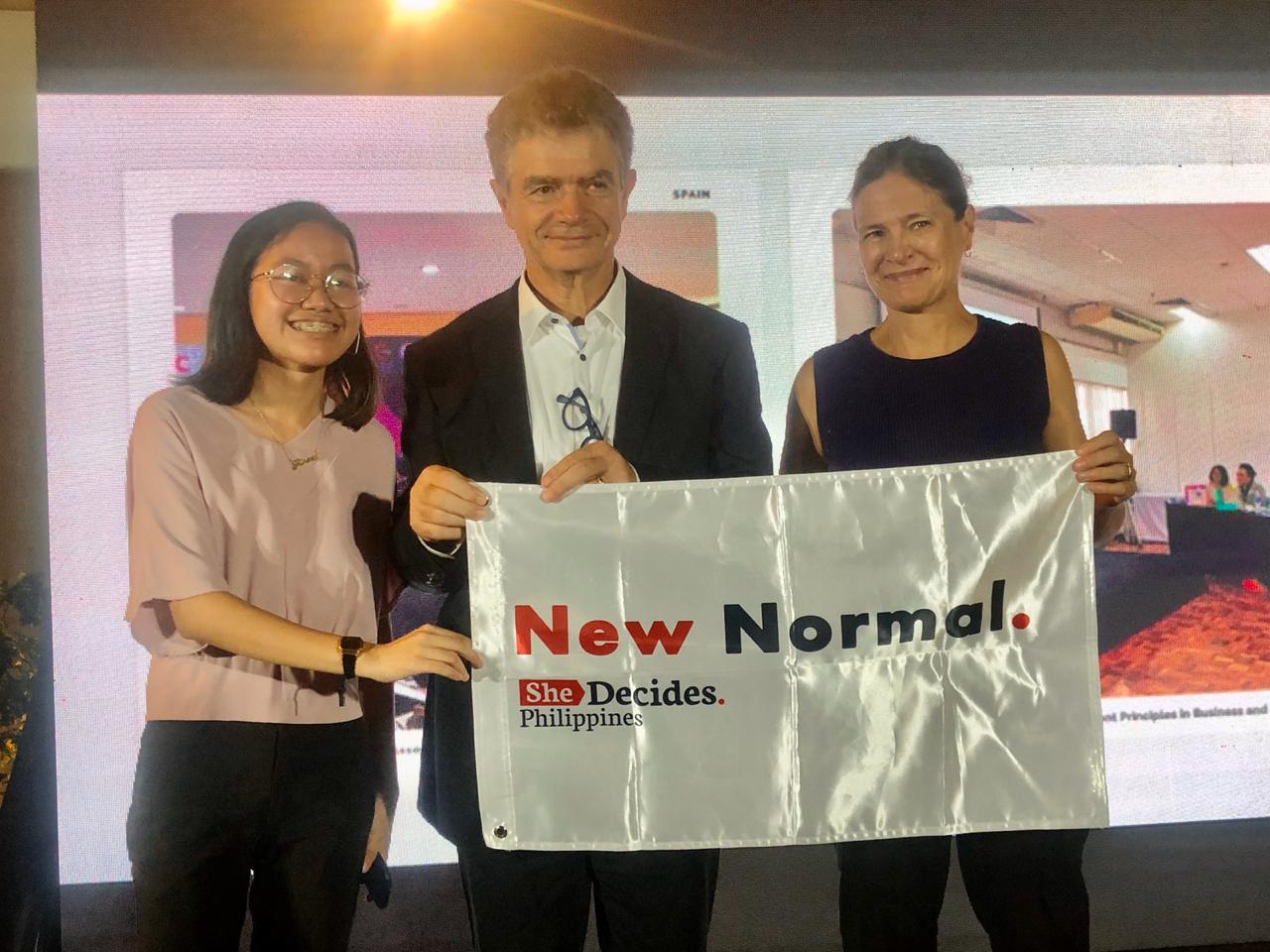 Announcing the 25x25 Generation of Equality
Meet the new 25x25! As part of SheDecides Day the new SheDecides 25x25– 25 young leaders, born in 1995, the year of the Beijing Platform for Action, were unveiled. Together these young leaders bring a remarkable range of perspectives and talents, showing how much has been achieved, and how much more is needed to create the new normal where SheDecides. Read more about these inspiring changemakers here.
There's still time to get involved!
SheDecides Day is celebrated throughout March! Check out the SheDecides Day page for a bunch of useful materials for your planning. If you need any help with these materials, please contact info@shedecides.com
Photos
Check out these fantastic photos showing what a #NewNormal means to people across the globe.