A snapshot of 2021: Coming together, taking action, speaking out
28th April 2022
Together we are stronger – collectively championing access to safe and legal abortion, advancing global and national advocacy action, and building and driving a movement for change.
Across the world, women, girls, and young people in all their diversity are routinely denied full access to the sexual and reproductive health services they need, and deprived of their fundamental right to make decisions over their own, bodies, lives and futures.
These major challenges to sexual and reproductive health and rights (SRHR) have also been further complicated by the many dimensions of the COVID-19 crisis. The disproportionate impact of the COVID-19 pandemic particularly on women's economic empowerment and increased sexual and gender-based violence, makes the need to secure gender equality and equal access to health care services, ever more pressing and critical.
Lockdowns, changing direction of political and financial resources and pressures on health systems have made it more challenging for many women and girls to access essential sexual and reproductive healthcare services, including contraception, and safe abortion care.
Attacks on the right to safe and legal abortion care are often spearheaded by well-organised lobby groups who can mobilise significant resources to beat back the rising tide advancing sexual and reproductive health and rights and bodily autonomy.
Read more about our collective action to counter these challenges to SRHR and bodily autonomy in the SheDecides Annual Report 2021.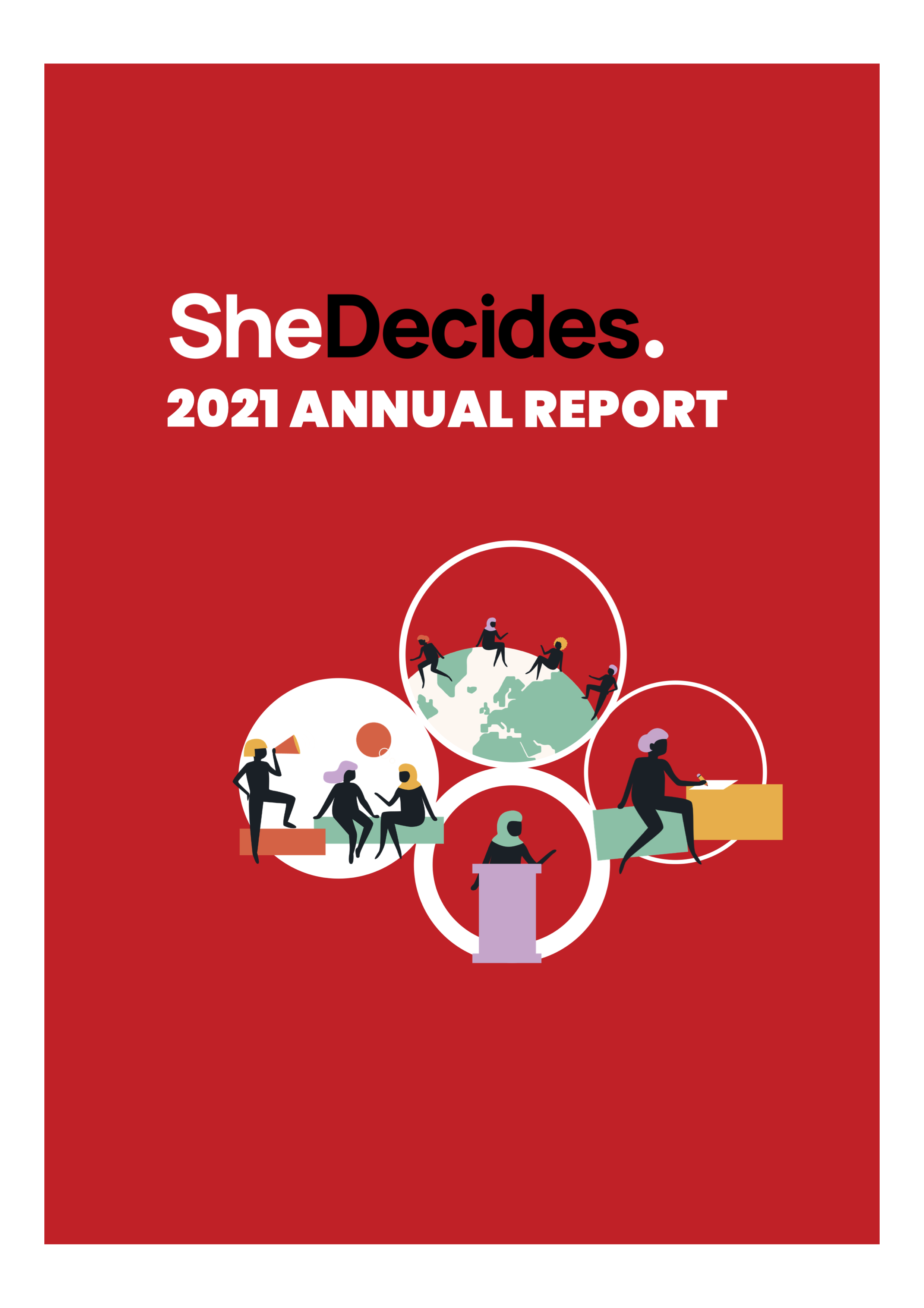 Our ability to maintain cohesion and momentum within the movement in a context of strong political opposition that seeks to fragment us, dwindling financial resources and a pandemic that threatens to roll back progress on bodily autonomy and reproductive choice, has been one of our most hard won and significant achievements. Through the continued challenges of 2021, SheDecides has:
Accelerated joint political action on bodily autonomy and SRHR.
Demanded action and accountability for SRHR, bodily autonomy and youth participation in global spaces of power.
Facilitated meaningful movement engagement and unified coalitions for transformative change for bodily autonomy and SRHR.
Used strategic communications to build political solidarity and change on bodily autonomy and SRHR

Read our Annual Report 2021 here to learn more about how we have come together as a movement, to take action and speak out to demand every woman, girl and young person has the right to decide about their body, life and future.