Create your own
ArtsForAbortionRights Face Mask!
While our mouths are covered, we can speak with our masks.
Say #WhyAbortionWhyNow with style, and customize your face mask!
Join Industrial Designer Luciana Gonzalez Franco and learn how to customize your mask or create one from scratch.
It's a fun, creative and easy way to join the #WhyAbortionWhyNow campaign.
We are going green, join us!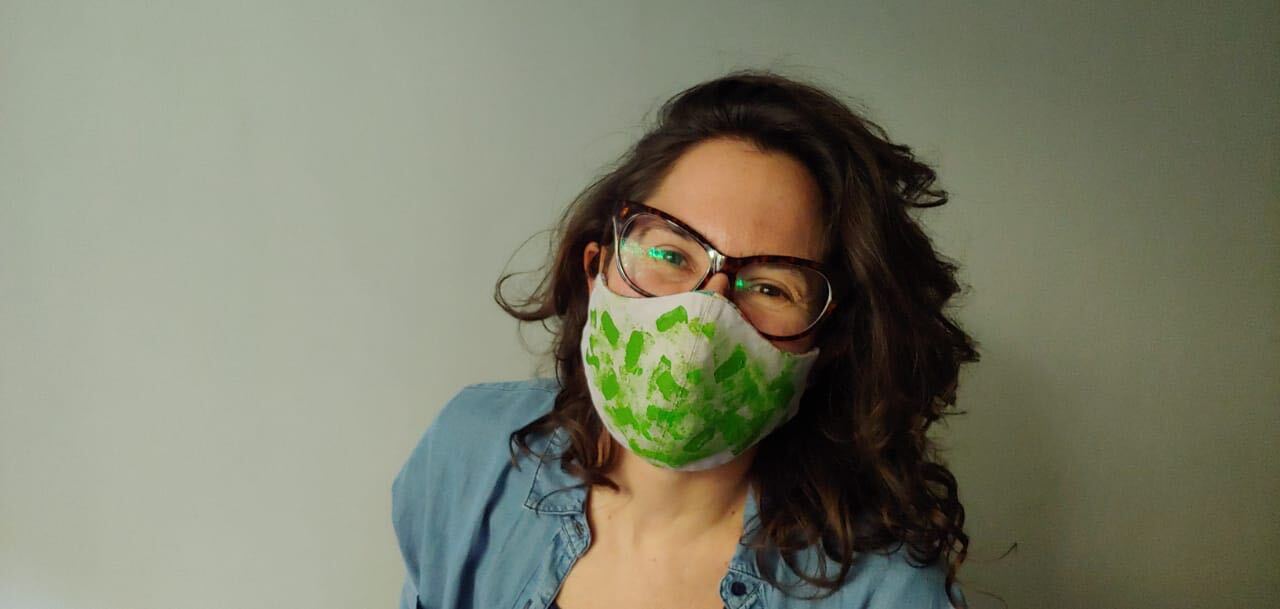 Watch the video tutorial
Watch this video where Luciana shows you how to make your mask, step by step. Once you're done, take a selfie in your new mask and show your support for abortion rights using #WhyAbortionWhyNow!
Part 1
You'll need the following materials:
Green material
Thread (preferably one that matches your material)
Needle
Kitchen roll or lining material
String or a shoelace
 Once you've gathered everything you need you're good to go!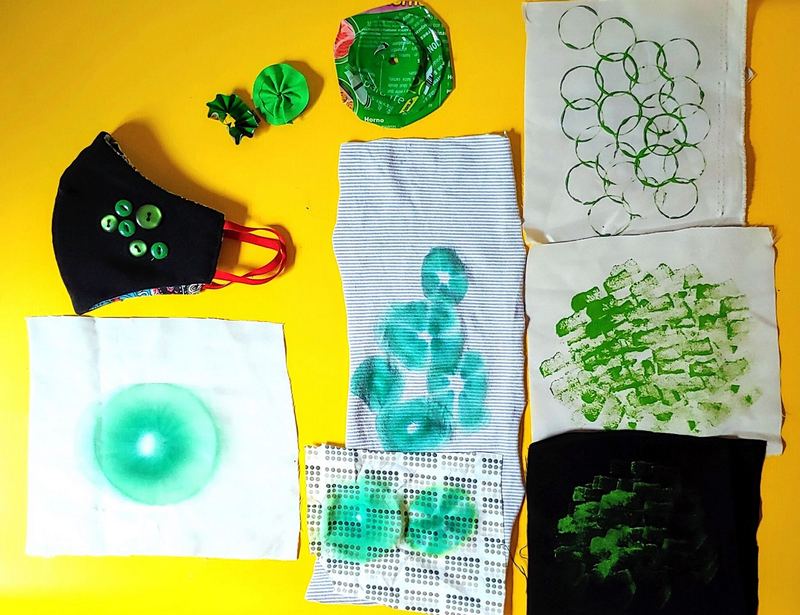 Part 2
Thanks to Industrial Designer Luciana Gonzalez Franco
Not keen to make a mask from scratch?
You can still join the green tide by customizing your existing mask. Here's how:
1. To paint your mask, you'll need:
Sponge
Green paint
Craft glue
A bottle top
2. To make a tie dye batik, you'll need:
Light mask
Permanent marker
Alcohol (isopropyl alcohol or ethanol-based liquids)
3. To accessorise your mask, you'll need:
Material
Glue
Paper
Buttons
ANYTHING!
Top Tips!
For material you can use a shirt, t-shirt sleeves, trouser legs or leggings.
Choose a soft material that will not irritate your face.
Light material is best as you will need to layer it.
The tube should measure approximately 18cm wide x 35 long.
If you need to make the tube, you will need a piece of material 38 wide x35 cm long.
For the filter you can use kitchen roll or lining material measuring 10x15cm, folding it in half to use as a double layer.
You should wash or change the filter after each use.
The string could be a shoelace or ribbon (or make it yourself by cutting a piece of material into 60x3cm).
SUPER IMPORTANT: Make sure to wash all materials before starting.