Health ministers agree strategy to help Southern African Development Community become a region where SheDecides
21st November 2018
South African Development Community (SADC) Health Ministers agreed a new sexual and reproductive health and rights (SRHR) scorecard and strategy which charts a bold new direction in the region.
On 8th November, South African Development Community (SADC) Health Ministers agreed a new sexual and reproductive health and rights (SRHR) scorecard and strategy which charts a bold new direction in the region. These will assist countries to reach the ambitions and targets set in the Sustainable Development Goals, improving health, reducing mortality, and realising the rights of all citizens, especially girls and women.

The idea behind the scorecard was first generated by South African Health Minister Dr Aaron Motsoaledi in September 2017 at the first ever meeting of SheDecides Champions (held on the margins of the UN General Assembly) when he pledged to use his position as a Leading Champion to take SheDecides to SADC. Substantial action over the past year, guided by the governments of eSwatini, Namibia and South Africa, turned this idea into a reality. With input from hundreds of experts and Friends of SheDecides from throughout the SADC region, as well as expert support from the UN's 2gether 4 SRHR Programme, the Health Ministers today agreed a progressive strategy at their November Ministerial Summit in Windhoek, Namibia chaired by SheDecides Champion Dr Bernard Haufiku, Namibian Minister of Health and Social Services.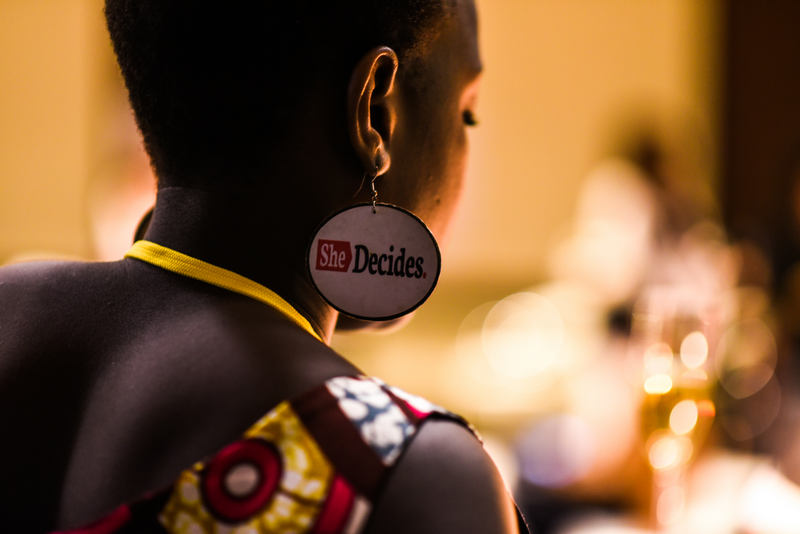 SheDecides Southern Africa, launched in August 2018 as the first regional SheDecides movement, has been central to the development of the scorecard and will use it to monitor progress and advocate for changes to achieve the full vision of the SheDecides manifesto. This includes taking action on the most pressing issues in the region: reducing the extremely high rates of teenage pregnancy and maternal mortality which are often linked to unsafe abortion, improving access to contraception, supporting efforts to drive down rates of HIV and cervical cancer, and scaling up comprehensive sexuality education.

Throughout the continent, local SheDecides movements are taking shape, with SheDecides RDC launching later this month. These movements were inspired by activity at the SheDecides Day flagship event in Pretoria, South Africa in March 2018 which brought together over 200 young leaders and politicians to co-conspire on how to make real change. These local movements are determined to work with governments so that the SADC scorecard and strategy become living tools to advance women's rights in Southern Africa. In other regions SheDecides Champions are exploring the possibility of developing similar scorecards.

SheDecides hosted its first ever Southern Africa Open House on the eve of the SADC Health Ministers Summit yesterday, giving Ministers the opportunity to engage with a broad range of Friends and Champions taking bold action to drive forward SheDecides Southern Africa and the local movements. Together they pledged to scale up action in the region to achieve the overarching vision of a world where only she decides about her life and her future.

Dr Aaron Motsoaledi, Minister of Health of South Africa, and SheDecides Champion, comments: "We are firmly comitted to showing leadership at home, and in our region. We know that lasting change will only happen when we achieve a new normal. I am delighted that my colleagues in SADC have adopted this scorecard and straegy for our region so that together we can track our progress and become a region that is better, stronger, safer for all women and girls."

Dr Bernard Haufiku, Minister of Health and Social Services of Namibia, and SheDecides Champion, comments: "Today I chaired my first SADC Health Ministers Summit, and I hope that it will be remembered as a turning point for women's health in the Southern Africa region. In 2030, I hope we will look back with great pride at how far we have come, and that we will have turned the tide of the sexual and reproductive health and rights issues that for too long have needed our urgent attention. The agreement to adopt this strategy and scorecard has given me great hope about our prospects of progress".

Tikhala Itaye, SheDecides Chairperson, comments: "Congratulations to all the amazing SheDecides Friends and Champions in the region, and thanks to the UN family for their incredible support. The fine work spearheaded by Ministers Motsoaledi and Haufiku has transformed the spark of an idea into a sustainable way forward in little more than one year. SheDecides looks forward to working closely with SADC, the governments, civil society, youth and the communities at large to track progress against the scorecard and ensure that we are achieving the results that are so essential for girls and women. As we move into our second year, SheDecides is proud to play a part in realising a world where SheDecides. Without question".