IPPF
Alvaro Bermejo, Director General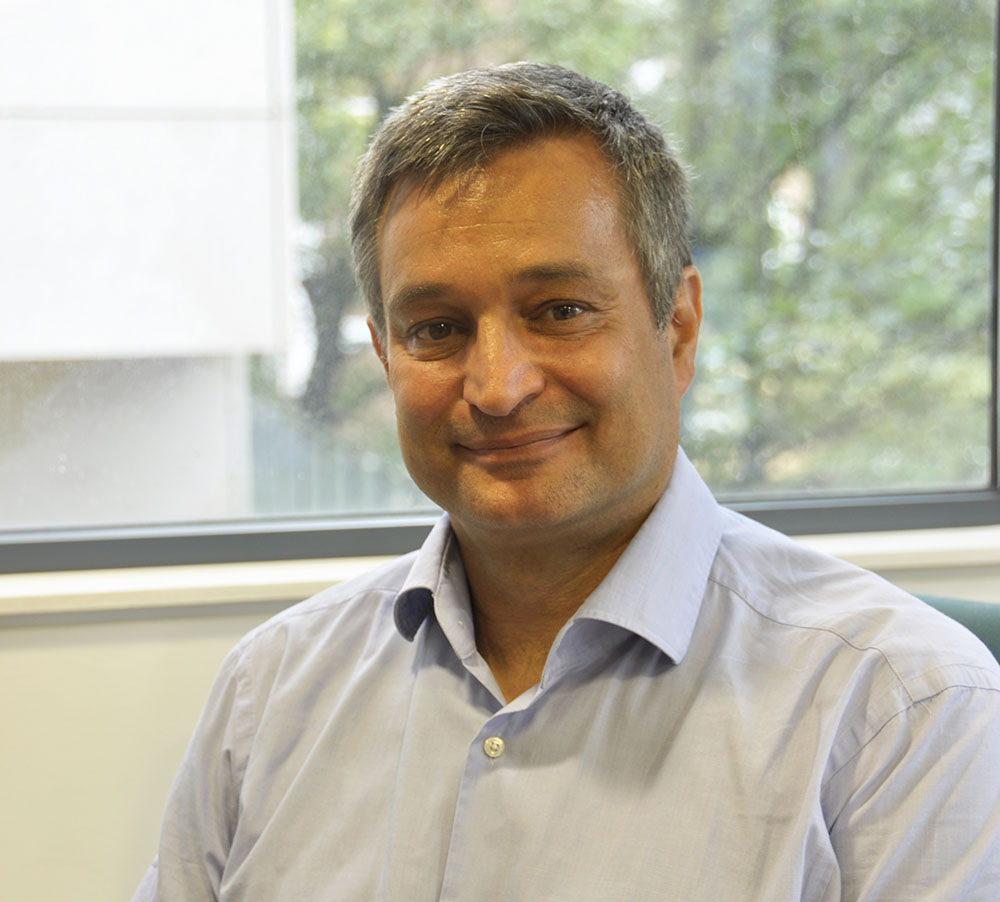 Dr Alvaro Bermejo, Director General of International Planned Parenthood Federation (IPPF) Dr Alvaro Bermejo has more than 20 years' experience as a senior executive in global federations, working across HIV and AIDS, humanitarian issues and health policy. He was previously the Executive Director of the Survive and Thrive portfolio at the Children's Investment Fund Foundation (CIFF), where he helped build an adolescent sexual and reproductive health portfolio in addition to the more established health, nutrition and education portfolios. Prior to joining CIFF, he led the International HIV/AIDS Alliance for more than a decade, where he oversaw rapid growth in its programmes and new country expansion as well as achieving significant policy influence. He began his new role at IPPF in March, 2018.   IPPF hosts the SheDecides Support Unit.
Tell us briefly why you are passionate about being involved with SheDecides.
Gender inequality persists and prevents girls and women from reaping the benefits of our evolving world.  There are still major barriers to sexual and reproductive health and rights, like entrenched stigma, tradition and discrimination, and restrictive laws.  Today, we are facing an emboldened opposition, better organised and better financed than it has ever been. We have to channel those who are brave and angry, who mobilise for millions of women and girls and all those who care about sexual and reproductive health and rights. We need to accelerate the pace of change, so women and girls are able to decide for themselves, freely, about their lives, wherever they are.
Describe how you are working hard so women and girls can make decisions themselves about their bodies.
I joined IPPF at the start of March, and every day since we have been working to make a difference to the people we serve. We've had a huge collective effort to deliver a new business plan, which focusses on areas where we must accelerate – like countering the opposition, ensuring SRHR provision in crisis settings is mainstreamed, and others. I've met, listened to and learned from something like 100 directors of IPPF member associations, their staff and volunteers. I am in awe of these people. They are the tireless champions of SRHR, often working in the hardest of circumstances. They are this Federation. We are determined to build on what IPPF has achieved already in its history and join together to all raise our performance still further.  We are transforming our Federation because the world needs it, women and girls need it.
How does SheDecides link to your work at IPPF?
The short answer, extremely well. IPPF and SheDecides share a vision that girls and women should decide freely about their sexual and reproductive lives. I see great potential and exciting opportunities in working more closely together as IPPF becomes the host for the SheDecides Support Unit. The Federation will benefit from the advocacy and global movement building of SheDecides and at the same time IPPF will be able to support SheDecides through the next phase of its development, proving a commitment to national movement building and our strong global footprint across all regions. Our members are already on the frontline. There's huge synergy here.
Tell us a story of a moment that drives you to do what you do every day.
On one of my recent visits I had an experience that will never leave me. I met one young woman, let's call her Isabella, which is not her real name. I met her at a clinic in Venezuela run by IPPF's member there, PROFAMILIA. Isabella was 21 when I met her. She was severely malnourished, with an ill toddler and a sick baby. There has been no access to contraceptives in Venezuela for the last two years. I see Isabella being told she is pregnant and realising she may well not survive; nor her two children. I saw so close-up the impact on her life and the lives of her young family. It's Isabella I see in my head as I go to work.
Why is it so important we get to a future where SheDecides, without question? How are we going to get there?
Of course, it's obscene that in the 21st Century will still have to answer the question of why a woman or a girl should decide about their bodies, their lives, their futures. There should be no need to make the case for why, only how. It is going to take the scaling-up of services. Contraception, access to safe and legal abortion. She can't decide if there are no commodities or services available. It's going to take an approach to Universal Health Coverage that goes beyond simple treatment services to cover community systems for health. But one that is inclusive. It is going to take removing structural barriers that prevent women, particularly young women and girls, transgender women, others in vulnerable groups from being able to realise their rights. It is going to take re-thinking masculinity as a priority, and tackling the persistent scourge of GBV. It is going to take mobilization. A lot of it! In the past in my native Spain, that battle had been fought for access to safe abortion when legal frameworks changed in the mid-Eighties. But its ongoing, as the arguments change, we need to keep fighting. In Spain and everywhere else. It is a journey rather than a destination. Patriarchy is so deeply rooted; fear of those who look or behave differently so conveniently fanned by populist politicians. And power starts with the body. Who controls it? Who decides over it? It is going to be a long journey. We need to travel this road as fast as possible.
Anything else you'd like to add?
I want to finish by coming back to Isabella, the young woman I met in Venezuela. That is a country in the grip of a humanitarian crisis. There are so many others. And everywhere there is humanitarian crisis, women and girls suffer the most. Women's need for reproductive health care is not suspended in a crisis. In fact, it becomes more acute. During my Red Cross days, I saw first-hand when crisis forces people to flee their communities, women and girls become more vulnerable to HIV, pregnancy complications and sexual violence. IPPF is committed to strengthening our delivery of care before, during and after crisis; it is central to our commitment to reaching the most marginalised and underserved groups. It's why IPPF launched a new humanitarian strategy this year and why it's such an important part of our new business plan. I also want us, all of us in the world of sexual and reproductive health and rights, to do better at framing our arguments, to build maximum support. Our narrative needs to change and be bolder and smarter. We have the evidence, but we need more than facts and right on our side. We know that can bring change. Ireland was an example; the referendum was won by talking about privacy, care, freedom, life. I want us to win more, and to win big. The lives of so many women and girls depend on it.