Hon. Minister Alexander de Croo, Prime Minister, Belgium
"As SheDecides Champion, I am committed to creating a world where every girl and every woman is empowered to make her own choices. From going to university, to starting their own business or deciding on how many children to have. This empowerment will unleash the energy we need to tackle major global challenges, from ending poverty to securing sustainable and inclusive growth"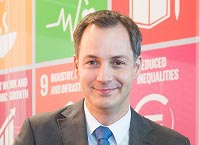 Minister Caroline Gennez
Minister of Development Cooperation and of Major Cities
"Gender equality has, for long, been also at the heart of the Belgian Development Cooperation and it will continue to do so. Every woman, - be it adult, adolescent or girl, has the right to decide autonomously about the life she wants to lead. To decide whether, when and with whom to fall in love. Every woman has the right to information, to health care, to choose. Every woman should be free to feel pleasure, to use contraception, to access abortion safely. Every woman should be able to live free from fear, violence and oppression. Always. Everywhere."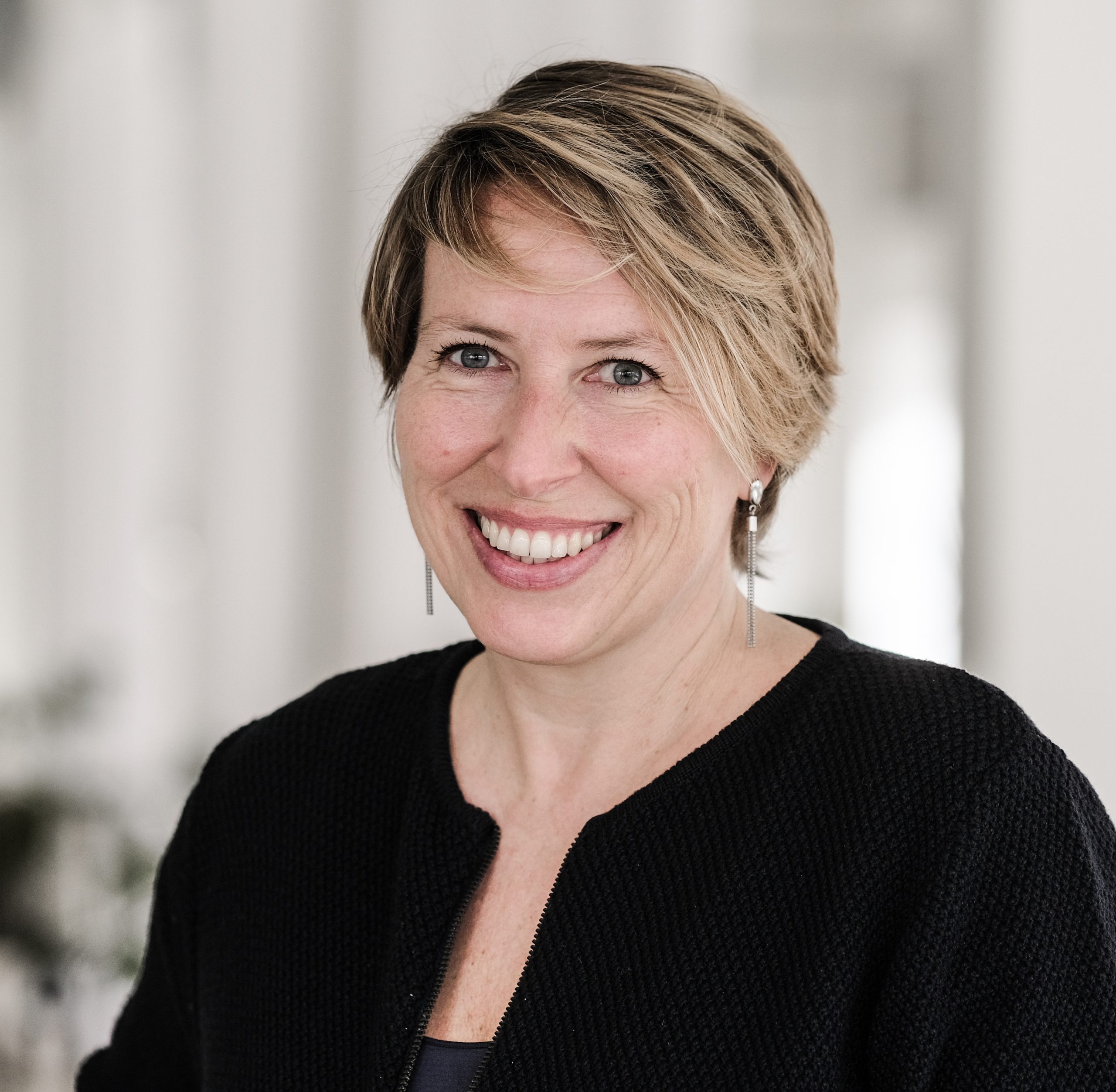 How is Belgium working towards a world where SheDecides?
Belgium puts universal access to sexual and reproductive health and rights at the core of its development cooperation actions, be it governmental or non-governmental. Sexual and reproductive health and rights are supported throughout the whole life cycle and often embedded in health care systems. Access to sexual and reproductive health and rights services, modern contraception, matters of family planning and sexuality, including abortion methods and a comprehensive sexual education are made available to many girls around the world.
With our international cooperation we are also conscious that training, services and laws are not enough to change attitudes. Even with all that in place women and girls are often still deprived of deciding for their body and their life of rendering "she decides" real to their individual lives. Social norms and gender stereotypes remain oftentimes huge and important hurdles to overcome. We therefore are also investing in tackling negative social norms and furthering transformative and positive masculinity.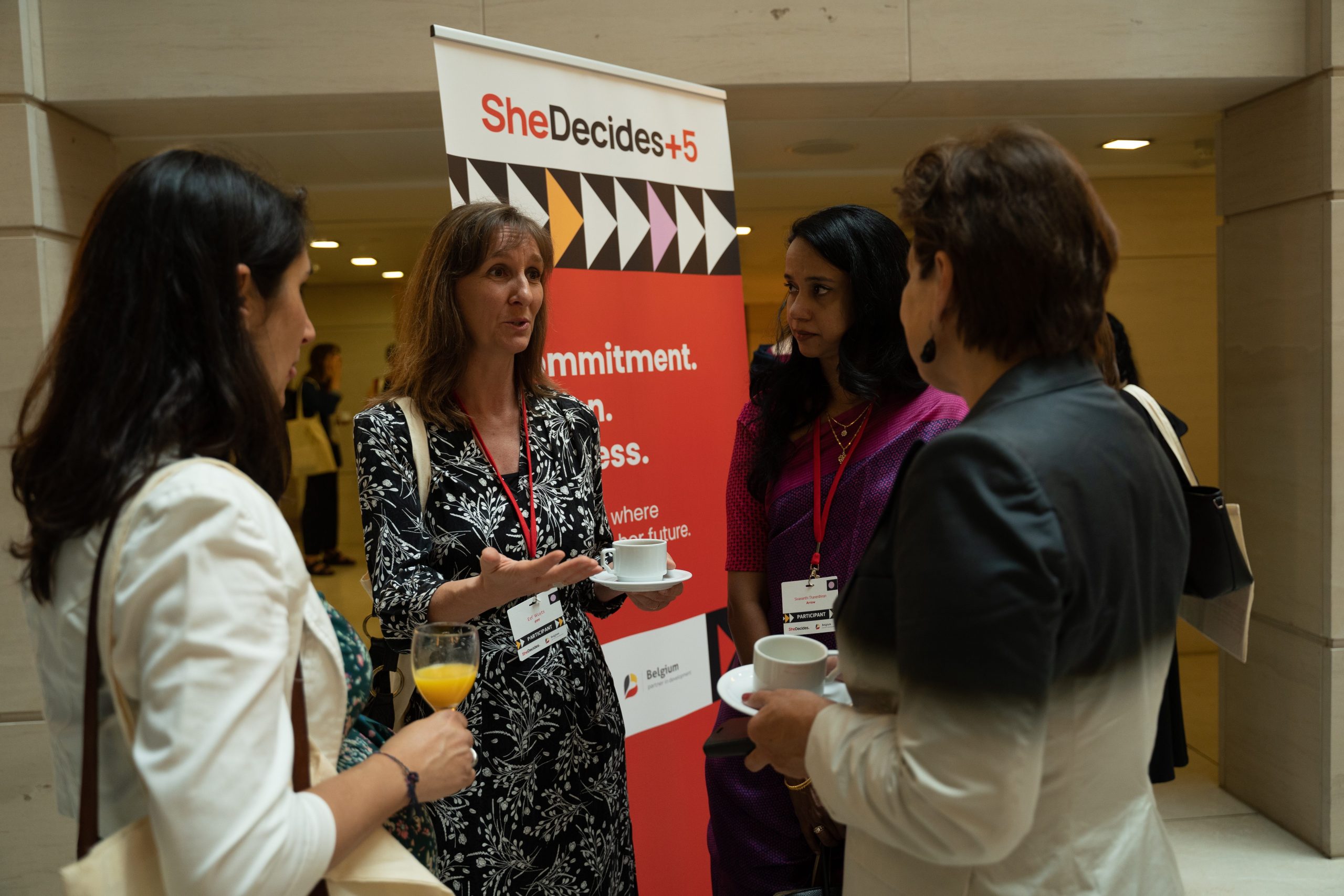 Hosting SheDecides+5 High Level Conference
On 19 and 20 May 2022, Belgium hosted the SheDecides+5 High Level Conference in Brussels, celebrating 5 years of this global movement centered around body autonomy and with young people at its heart. This conference was a key moment for the movement's champions and partners to celebrate the achievements of the past 5 years, to bring together progressive forces and to continue to advocate together for body autonomy and sexual and reproductive health and rights (SRHR). It brought together over 250 leaders from all political leaders, activists, artists, leaders and youth across the global SRHR community, and paved the way for the implementation of the SheDecides 2022-2027 strategy.
SheDecides+5
Joining the Action Coalition on Bodily Autonomy at the Generation Equality Forum
Belgium participated in the Generation Equality Forum held in Paris in early July 2021. It is a member of two coalitions for action: the first dedicated to the promotion and achievement of bodily autonomy, the second dedicated to the fight against gender-based violence. The coalition for the promotion and achievement of bodily autonomy has placed particular emphasis on access to SRHR services by young people and adolescents, the availability of quality contraception and comprehensive sexuality education. The commitments made are part of: - the development and implementation of a 6th national action plan against gender-based violence, - the development and implementation of a 4th National Action Plan on Women, Peace and Security, to implement UN Security Council Resolution 1325
Action Coalitions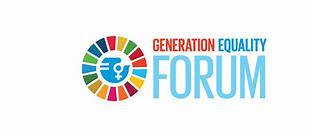 Signing on to the Nexus Statement on ICPD+25
Belgium signed the 2020 Nexus Statement on ICPD+25. The statement, led by the Netherlands, called on all governments around the world to urgently invest in maintaining sexual and reproductive health services during the pandemic so that women and adolescent girls continue to have access to essential, life-saving health services. SheDecides Champion government signatories included: Belgium, Canada, Denmark, Finland, France, Germany, Netherlands, Norway, Sweden, South Afric
Supporting young people to Stand Up and Speak Out
In 2020, SheDecides worked with the Belgian Ministry of Development Cooperation to produce a story of change on Female Genital Mutilation/Cutting (FGM/C), produced in partnership with Enabel. The story follows a young girl called Maryam as she explores her experience of FGM/C in Burkina Faso and starts to organize action to raise awareness and change perceptions in her community.
A Story of Change