Mariona Borrell Arrasa
President
As the IFMSA President, being a SheDecides Champion means embodying a powerful commitment to promoting and safeguarding the sexual and reproductive health and rights of individuals worldwide. It means taking a stand against gender inequality, advocating for access to comprehensive sexuality education, and championing the right to make autonomous decisions about one's own body and reproductive choices. As a SheDecides Champion, you have the responsibility to inspire and mobilize fellow medical students to join the movement, amplifying the voices of those marginalized and advocating for policy changes that prioritize and protect the rights of all individuals, regardless of gender or background.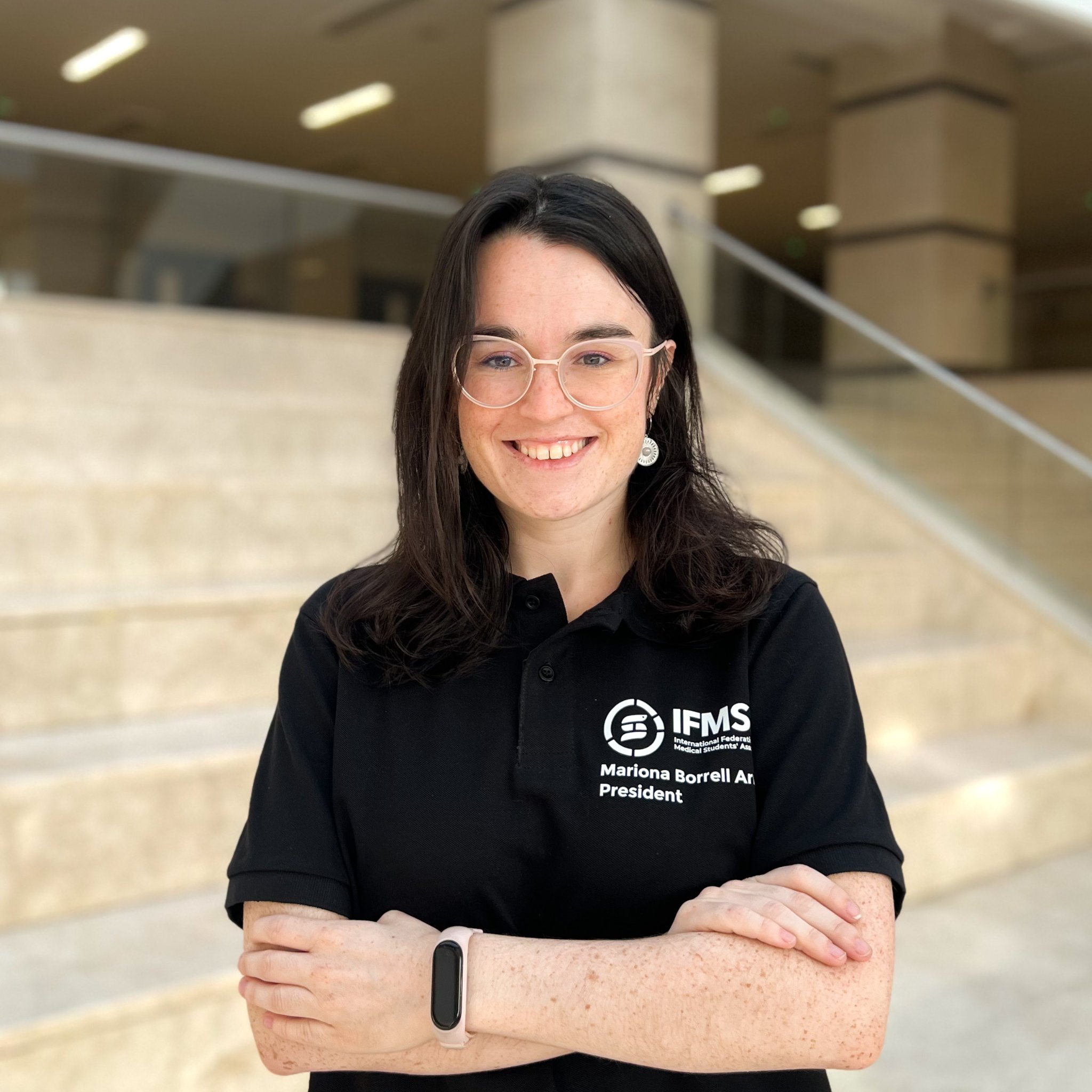 Klaudia Szimus
Liaison Officer on Sexual and Reproductive Health and Rights Issues Including HIV and AIDS
Bodily autonomy is of utmost importance to the International Federation of Medical Students' Associations (IFMSA) as it recognizes that every individual has the fundamental right to make decisions about their own bodies. IFMSA believes in empowering individuals to have control over their own health and well-being, including their sexual and reproductive health. Respecting and upholding bodily autonomy ensures that individuals can exercise their rights to make informed choices, access healthcare services without coercion or discrimination, and live free from violence and oppression. By advocating for bodily autonomy, IFMSA strives to create a world where all individuals can exercise agency over their own bodies, leading to improved health outcomes and social justice for all.
About IFMSA
IFMSA is dedicated to advancing sexual and reproductive health and rights (SRHR) worldwide. Through advocacy, education, and collaboration, IFMSA works to raise awareness, promote access to comprehensive SRHR services, and empower young people to make informed decisions about their sexual and reproductive health, ensuring a healthier and more equitable future.