Lisa Russell
Founder, Create2030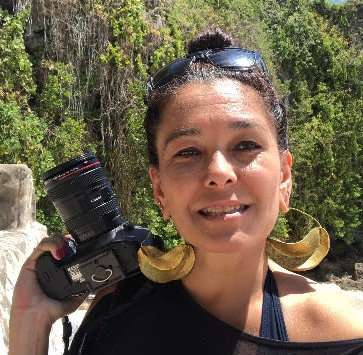 Lisa Russell, MPH is an Emmy® Award-winning filmmaker and arts curator who has been at the forefront of the arts and storytelling movement in the UN/NGO sector for the past 15 years.

Lisa began her career working as a humanitarian aid worker in Kosovo and Albania in 1999 and become interested in a career as a responsible storyteller after hearing from Kosovar women about the insensitive practices of journalists covering the issue of sexual violence in conflict zones. She then became a self-taught filmmaker and has worked as a director, producer, writer, videographer and editor of short advocacy films that touch on issues of maternal health, the impact of war on young people, HIV/AIDS, climate change, women in global health and more.
Lisa serves as a curator for film festivals and artist performances/workshops. In 2010, she helped launch the first Women Deliver Film Festival in Washington, DC and has been the Curator for each Women Deliver Film Festival since. She was the curator for the first-ever Bhutan International Film Festival and is the curator for the upcoming Women at the Center Film Festival.
An established global speaker and thought leader, Lisa is a two time TEDx speaker, Fulbright Specialist, writer and workshop facilitator and is a regular presenter at film festivals, storytelling summits, leading universities, international conferences and youth leadership programs. She has founded several creative initiatives including Create2030 (formerly I Sell the Shadow) which engages artists and creatives in meeting the Sustainable Development Goals (SDGs.) Under this title, she was a keynote speaker at the first-ever World Conference on Creative Economy, a SXSW Mentor and co-founder of the first ARTS x SDGS Festival.