Governments commit to the SheDecides movement
16th June 2022
At SheDecides+5 - the celebration of five years of the SheDecides movement - governments reaffirmed their support for SheDecides.
Ministers and representatives from the governments of Belgium, Canada, France, the Netherlands, South Africa, and Sweden emphasised the importance of collective action to counter opposition and deliver change for SRHR and bodily autonomy.
Leaders agreed on the vital importance of a movement like SheDecides which speaks publicly and boldly about gender equality and SRHR, and ensures that young people are centred in advocating for change against a rising tide of opposition to abortion access, comprehensive sexuality education (CSE) and LGBTQI+ rights.
At the event, specific commitments were made by the Netherlands, South Africa and Sweden to advance this agenda.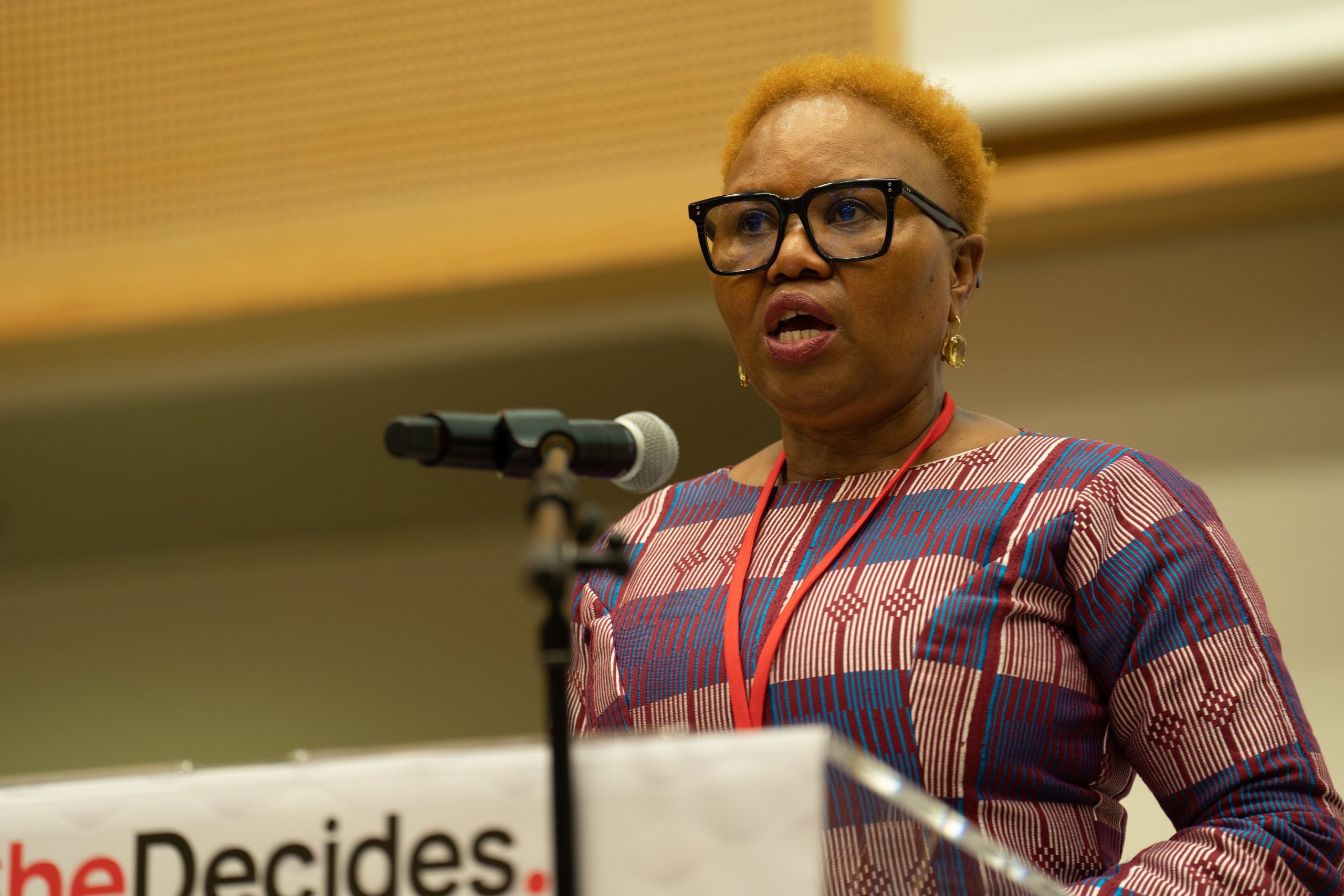 Recognising the need to support collective action, Liesje Schreinemacher, the Dutch Minister for Foreign Trade and Development Cooperation, committed to organising a dialogue with governments, civil society organisations and young people on SRHR issues in Africa.
"We know that investing in women and girls is the smartest decision any country can make. It's up to all of us to stand up and speak out for women and girls everywhere. As a new SheDecides champion, I'll be doing that in my meetings with decision-makers around the world, particularly on CSE."
Minister Liesje Schreinemacher, the Netherlands
Echoing this need to engage across sectors, Lindiwe Zulu, South African Minister of Social Development, committed to collaborating with partners, governments and civil society organisations to host a conference on sexual and reproductive justice.
"As a SheDecides champion, my aim is to collaborate with partners to host a sexual and reproductive justice conference in South Africa, to advance the discussion about every woman, girl and young person's right to decide about their body, life and future."
Minister Lindiwe Zulu, South Africa
Matilda Ernkrans, Swedish Minister for International Development Cooperation, announced her commitment to supporting collective action through a grant of 1 million kronor to the SheDecides Support Unit.
"There is insufficient progress on the agreed SRHR agenda. As SheDecides Champions we must stand up to ensure we keep up the progress."
Minister Matilda Ernkrans, Sweden
Further support to the SheDecides Support Unit was pledged for 2023 by Meryame Kitir, Belgian Minister of Development Cooperation and Major Cities Policy.
"We need more voices to defend the right of every woman, girl and young person to decide. We encourage others to join us!"
Minister Meryame Kitir, Belgium
Ambassador Delphine O, Secretary-General of the Generation Equality Forum, France, emphasised the need for a collective, bold stance to counter opposition to bodily autonomy and particularly to safe abortion access.
""There is no neutral position. You're either for abortion or against."
Delphine O, Ambassador Generation Equality Forum
Alain Gendron, Canadian Ambassador to Belgium and Luxembourg, reiterated this collective call to action, saying joint effort was needed to push for change on SRHR issues from safe abortion, to post-abortion care, and LGBTI rights - particularly for vulnerable women and girls.