Governments must decriminalize abortion to save women's lives
24th October 2023
Authored by Maria Antonieta Alcalde, Director of Ipas Latin America and the Caribbean, and Sivananthi Thanenthiran, Executive Director of ARROW. First published on Context on 28 September 2023.
This Safe Abortion Day (Sept 28), activists around the world are celebrating the news that Mexico's Supreme Court has made a historic step forward on decriminalizing abortion at the federal level. Millions more people will now be able to access safe and legal healthcare. This decision makes Mexico the 60th country to liberalize its abortion laws over the past 30 years.
But while we celebrate the good news, we must recognise that threats to abortion rights are growing. Across the globe, millions of women are still denied essential healthcare and the most fundamental right to make decisions about their lives. Anti-rights groups, emboldened by the US Supreme Court decision last year to overturn Roe vs Wade - providing federal protection for abortion services - are working hard to police women's bodies and roll back gender equality.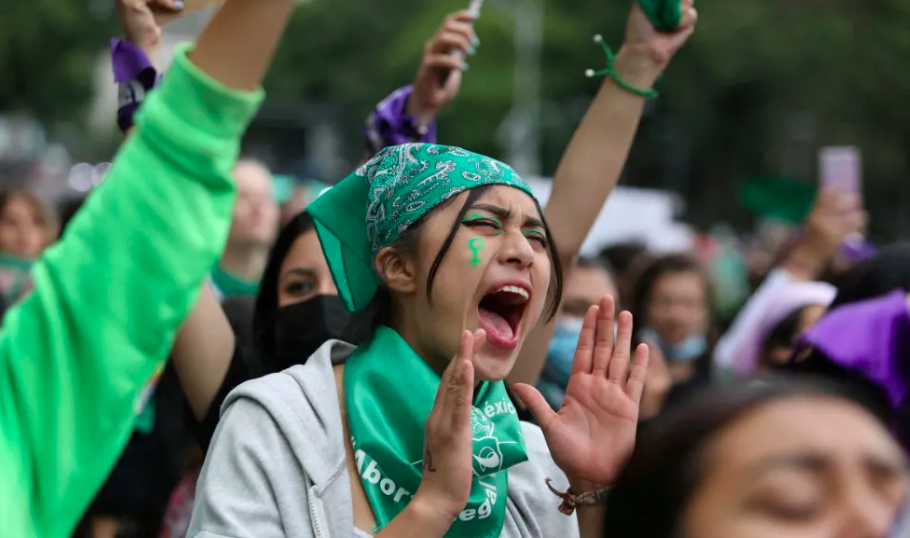 Hungary's anti-gender government restricted abortion access in 2022, while Spain's far-right Vox Party maintained its commitment to ban abortion in this year's election. The latter is working in partnership with anti-gender movements in Latin America, where the president of Chile's Republican Party, José Antonio Kast, is determined to prevent legalized abortion from being included in the new constitution.
These attacks have not come out of nowhere. A well-funded, well-connected anti-gender movement has been instrumental in pushing governments and legislatures to restrict human rights and adopt anti-abortion laws. Its members operate globally, peddling disinformation about abortion through petitions, courtrooms, government ministries, the European Parliament, and in the United Nations. They falsely claim that abortion harms women's physical and mental health, that it is a 'western import', and that women who have abortions are more likely to harm their living children. They are supported by funders who often have links to far-right governments and political parties.
As leaders of sexual reproductive health and rights organizations, we understand the devastating impact these organizations can have on the lives of women and girls, forcing them to have unwanted pregnancies or seek unsafe methods to end their pregnancy. Complications from the latter often cause life changing injury or death. But while the anti-choice movement is working hard to gain the ears of decision-makers, so are we.
The pro-choice movement is active in every corner of the globe, challenging disinformation, supporting grassroots services, and learning from each fight, success and loss. In fact, we are an unstoppable force of change for all women and girls everywhere - drawing inspiration from social movements and feminist groups in the global south that are challenging misogyny and championing change.
From Argentina in 2020 to Mexico in 2023, the 'green wave' movement sweeping across Latin America has also included liberalized abortion laws in Colombia and Ecuador, mobilizing public support through mass campaigns and taking to the streets to demand changes to legislation. Progress in the region has come in the face of well-organized opposition, thanks to brave activists refusing to give up the fight.
Countries in Asia, where more than half of all unsafe abortions occur, have also taken steps to allow abortion access: India, Nepal and Thailand all expanded abortion access by reducing upper-time limits and adopting more inclusive laws, in a bid to reduce maternal deaths. South Korea decriminalized abortion in 2021. Similarly in sub-Saharan Africa, the government of Benin ensured safe and legal abortion as a right in May this year. Last year Sierra Leone's government declared its commitment to support a bill that would expand access to reproductive healthcare. But global anti-abortion organisations such as Family Watch International and CitizenGO have been growing their influence on the continent.
Even in countries where abortion is highly restricted, such as Honduras and The Philippines, women are forming grassroots networks to provide medical abortion to those in need, through pills-by-post, or by funding women's travel to get abortion care. They do so knowing that they could face criminal prosecution. And because they recognise that abortion is a human rights and justice issue. Without safe and legal access to reproductive healthcare, women are systematically denied other rights, excluded from society, pushed deeper into poverty and are at greater risk of gender-based violence.
We know that the evidence to secure abortion as healthcare is on our side. Unsafe abortions are a leading cause of maternal deaths across the world, with almost half of pregnancies unintended. Those living in poverty often suffer the hardest consequences when abortion care is restricted. In an era of widening inequalities, it's more important than ever to ensure such critical personal health decisions rest in the hands of those who are pregnant.
The stakes are high: women's lives are on the line. This unstoppable movement cannot and will not stop. In these uncertain times, one thing is guaranteed - we won't back down. We will keep fighting, until every person, everywhere, has the right to decide about their body, life and future. This Safe Abortion Day we call on Governments to follow Mexico's lead - prioritize the health and demands of women - and decriminalize abortion now!