Ministers join in support of collective action for global abortion rights alongside UNGA.
5th October 2022
Government Ministers, Heads of Institutions and UN agencies are gathering on the sidelines of UNGA to rise up for abortion rights. 
Political leaders at the forefront of abortion law reform will reflect on global advances and the need to to secure safe and legal abortions as essential healthcare for all people, everywhere.
Government representatives of Sweden, South Africa, Mexico, Norway, Canada and the Netherlands discussed the urgency for abortion rights to a convention of 60 Government Ministers, Heads of Institutions and UN agencies, on Wednesday 21st September at the Residence of the Swedish Consul, New York.
On the side-lines of UNGA, and in advance of International Safe Abortion Day (28th September), the "Rise Up For Abortion Rights" event, hosted by the Government of Sweden and SheDecides, heard from political leaders at the forefront of abortion law reform, reflect on global advances on the right to safe and legal abortion and make commitments to collective action for the right to decide.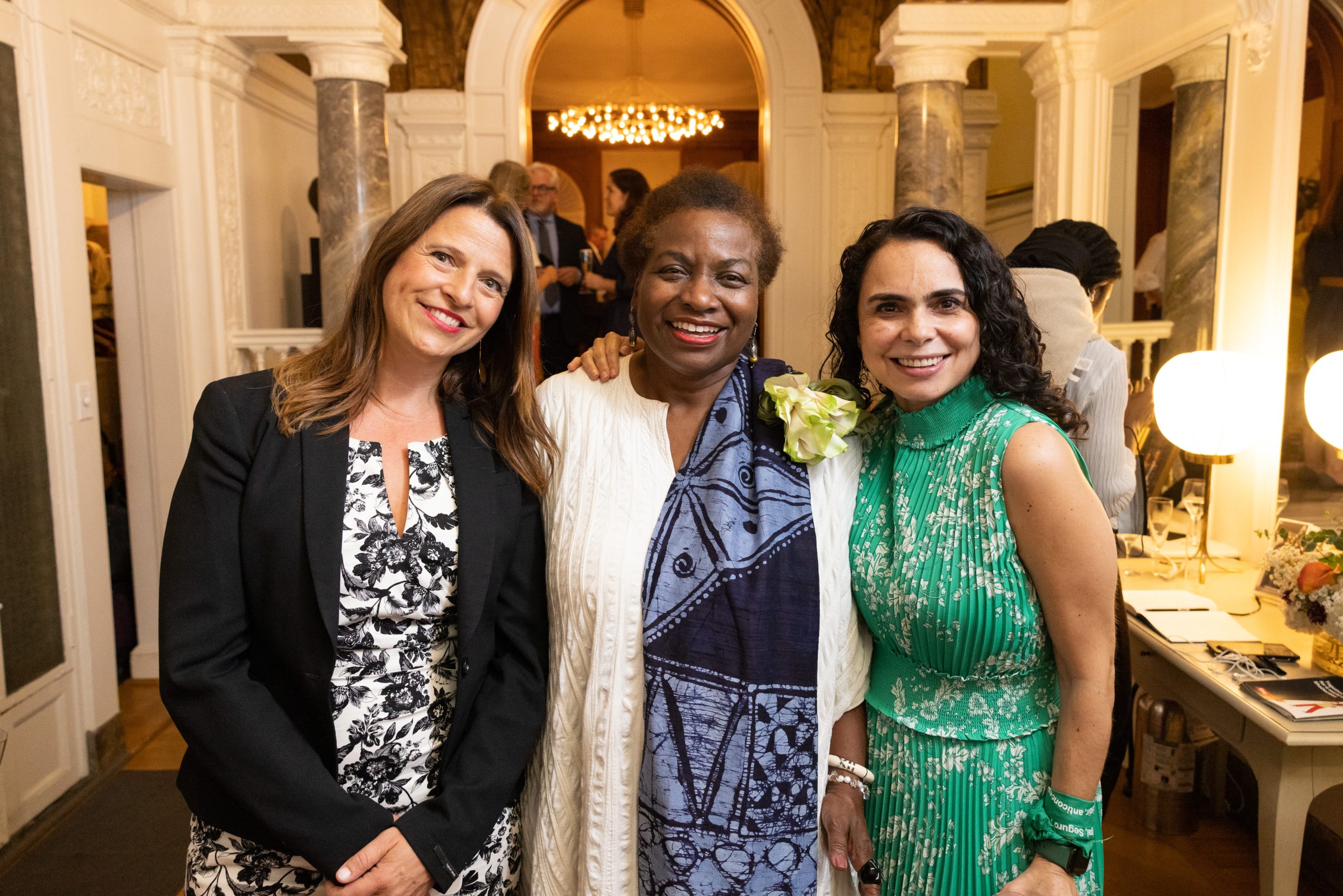 Jenny Ohlsson, State Secretary to Minister for International Development Cooperation, Sweden said: "Sexual and reproductive health and rights can never be taken for granted. Sweden's commitment and support for sexual and reproductive health and rights for every girl, woman and LBGTQI person is strong. We must continuously work for the right of all individuals to decide over their own bodies, sexuality, and reproduction. Women, girls, and young people need access to comprehensive sexuality education, safe abortion services, modern contraceptives, and protection from sexual and gender-based violence."
Also speaking was H.E. Lindiwe Daphney Zulu, Minister of Social Development, South Africa and H.E. Liesje Schreinemacher, Minister for Foreign Trade and Development, The Netherlands.
Minister Zulu, South Africa, said: "Since 2000, over 21 countries throughout the African continent have reformed policies or passed laws to expand the legal grounds for abortion. [Guttmacher]· Advances which were made possible through the determination of political leaders, health workers and feminist activists to work together to break down barriers and challenge abortion stigma. One of the most recent examples of progress we have seen in the continent is Benin, where the parliament voted last year to legalise abortion in most circumstances."
Minister Schreinemacher, Netherlands, said "We have all seen the growing pushback against the rights of women and girls to make decisions about their own bodies. We should, however, celebrate steps forward into a more positive direction. In the Netherlands we took steps forward for the first time in over 40 years from when abortion was legalized. The 5-day compulsory waiting period was abolished earlier this year. Women can now access safe abortion at the moment they choose to do so."
In spite of recent setbacks, the "Rise Up For Abortion Rights" event reflected on advances towards ensuring that every person can make their own decisions about their body and reproductive health, free from stigma and discrimination. For example:
· The decriminalisation of abortion in Mexico in 2021.
· The extension of the right to an abortion up to 12 weeks in Benin Republic and Thailand.
· The WHO's Safe Abortion Guidelines reiterating that abortion is essential healthcare.
Across the globe women and girls continue to risk their lives seeking unsafe abortions because their right to decide is not protected. Unsafe abortions cause around 39, 000 deaths every year, most of these deaths are concentrated in lower-income countries – with over 60% in Africa and 30% in Asia – and among those living in the most vulnerable situations. (WHO Safe Abortion Guidelines). Despite being largely preventable, complications in pregnancy and childbirth are the leading killer of adolescent girls globally and every year, 3.9 million girls aged 15 to 19 undergo unsafe abortions. (Source UN)
The Reception comes as SheDecides marks five years as a global movement of collective action, fighting for the right for all women, girls and young people to decide about their body. Karin Nilsson, Lead of the SheDecides Support Unit said: "Despite challenging times and recent roll backs on rights such as the reversal of Roe vs Wade in the US, today's event reminds us that progress for abortion rights is happening. We must continue to rise up to ensure that women, girls and young people in all their diversity can decide what to do with their body, life and future. Without question"