Namibia & South Africa Champions leading the way to a new normal where SheDecides
11th September 2018
Back in 2017, at the first ever meeting of SheDecides Champions during UNGA, Leading Champion Dr Aaron Motsoaledi made a bold promise: to bring SheDecides to the Southern African Development Community (SADC) region.

It was a game changing move: at that time South Africa was Chair of SADC. So, as Chair of the Health Minister's group, Dr Motsoaledi could prioritise a progressive agenda across the region. SADC brings together 16 diverse countries ranging from Tanzania to Angola, from DRC to Mozambique and with many challenges for women and girls, including very high rates of HIV, maternal mortality – often due to unsafe abortions – and gender based violence. Since that bold pledge, the SADC Chair has shifted to Namibia, meaning that this year Health Ministers will meet under the chairmanship of another SheDecides Champion: Dr Bernard Haufiku, Namibian Minister of Health and Social Services.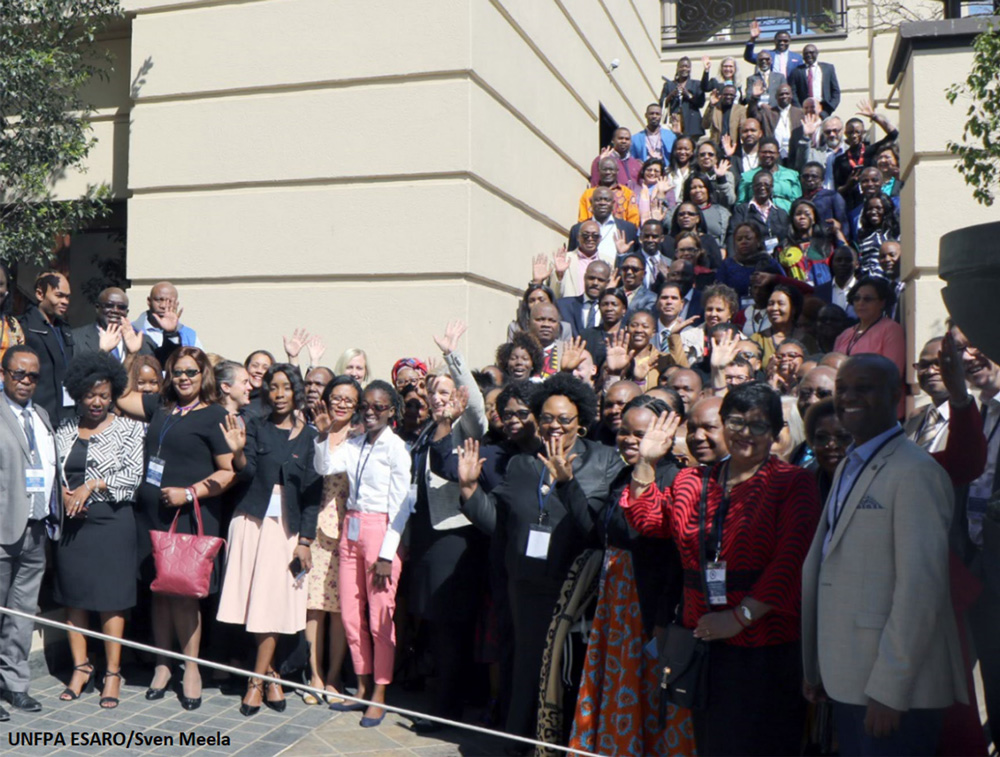 Working together, with other Champions and Friends in SADC, these two bold Champions are bringing hope that a new progressive approach to sexual and reproductive health and rights will be forged in the region. With swift technical support from UNFPA, Minister Motsoaledi presented a prototype SheDecides scorecard to all the SADC Ministers last year. Last week in Pretoria, the governments of Namibia and South Africa (with support from the SADC secretariat, UN family and SheDecides Support Unit) brought together over 100 senior government experts from health, education, gender and youth Ministries in all SADC countries, as well as youth leaders and others from civil society.
The focus was to improve and validate the scorecard and link it to a new strategy that will scale up efforts and make it possible for SADC's 16 Member States to achieve the vision laid out in the SheDecides Manifesto. This is an effort where scores of Champions are pulling together – especially Champions from Sweden, Denmark and the Netherlands, as well as global Champions IPPF, International HIV/AIDS Alliance, Women Deliver and World YWCA who all sent brilliant representatives to enrich the Pretoria discussions.

Throughout the region, SheDecides movements are taking shape in countries, inspired by discussions at the SheDecides Day flagship event in South Africa in March 2018. These movements will take the Strategy and scorecard as tools to make change happen where it matters most.  SheDecides Southern Africa - the first regional movement - has just declared itself launched, and is all fired up for real change. Their first big gathering is expected in early November, when the SADC Health Ministers meet in Windhoek, Namibia to adopt the new Strategy and scorecard. Every year after that they will report on progress. The strategy provides countries with a roadmap to achieve the SheDecides vision; the scorecard is the tool that countries and advocates can use to hold each other accountable for their promises: a region where SheDecides. Without Question.