SheDecides Day 2019 Wraps up with event in RDC
13th April 2019
After a month of diverse and engaging events around the world, SheDecides Day 2019 has officially wrapped up with its final event happening in the Democratic Republic of Congo (DRC).
On Saturday 13 April the SheDecides local movement in DRC put on a series of activities in the province of North Kivu.
The Day kicked off with a successful conference in Goma, which invited each of its participants to take a stand and develop a collective strategy to tackle discriminatory practices against women in North Kivu. This conference was attended by representatives from the Special Police for the Protection of Children and Women, the Armed Forces, journalists, artists, musicians and leaders of in country civil society organisations. North Kivu has some of the highest rates of rape and sexual violence in DRC, so to have so many policy and community actors in attendance was a powerful statement.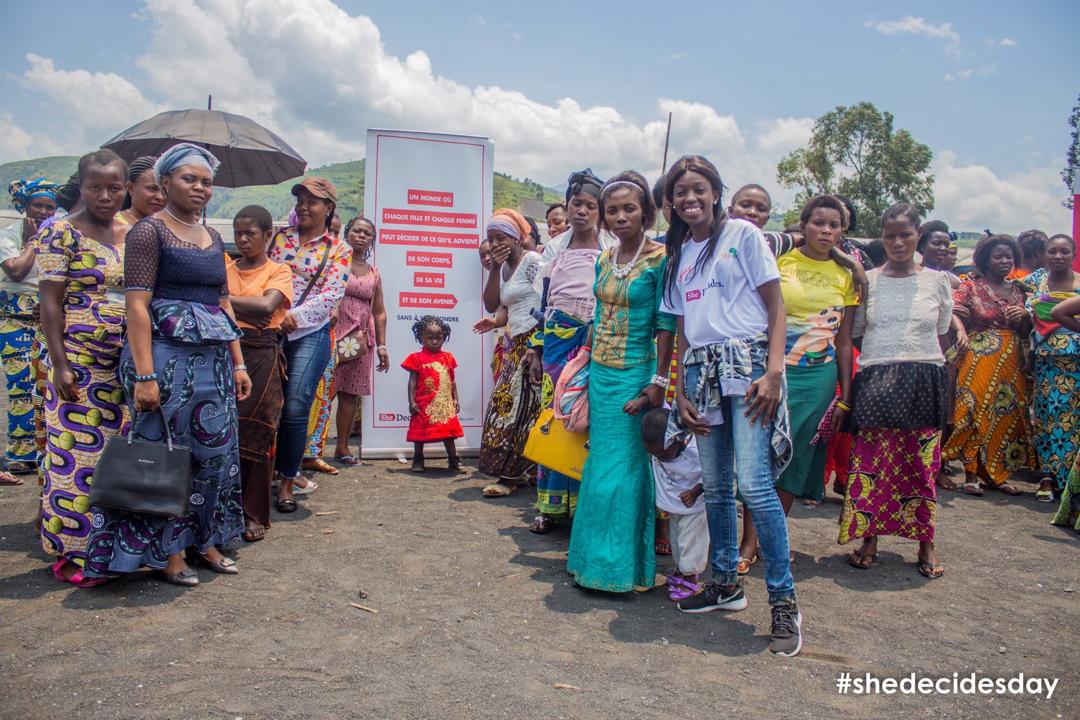 Later the same day another event was held in Sake, North Kivu, which saw 100 young mothers participate in a session on maternal and sexual reproductive health rights. This session was led by peer educators from the African Youth and Adolescent Network, who successfully created a space for dialogue between young mothers. Lorence Kabasele, who helped organise both events, reported that the young mothers shared valuable insight into the effectiveness of methods being used to confront discrimination against women in North Kivu, and advised on ways these methods could be improved. Lorence and the dedicated team behind SheDecides DRC will be using this information to help policy makers in the country to develop a stronger strategy to end the violence against women in the area.
Kudos to SheDecides DRC for being bold advocates for change, and what a way to wrap up SheDecides Day 2019!