SheDecides Kenya Stands Against Abortion Misinformation
2nd May 2019
Two months after its launch and SheDecides Kenya has hit the ground running, the local movement have turned their attention towards debunking a new billboard campaign in Nairobi County aimed at spreading misinformation about abortion services and inciting opposition against family planning services.
On 14 April, SheDecides Kenya organised a public protest and submitted a petition to the Governor of Nairobi County. They highlighted that the billboards, with messages like "Abortion is Murder" and "Shut down abortion clinics", are creating "an environment that adversely affects health providers and women seeking these services".

In Kenya safe abortion services are legal in life and health threatening situations. In addition to safe abortion, providers in the country also give family planning advise, counselling and post-abortion care.

An estimated 320 women and girls are hospitalised every day in Kenya because of complications brought on by unsafe abortion.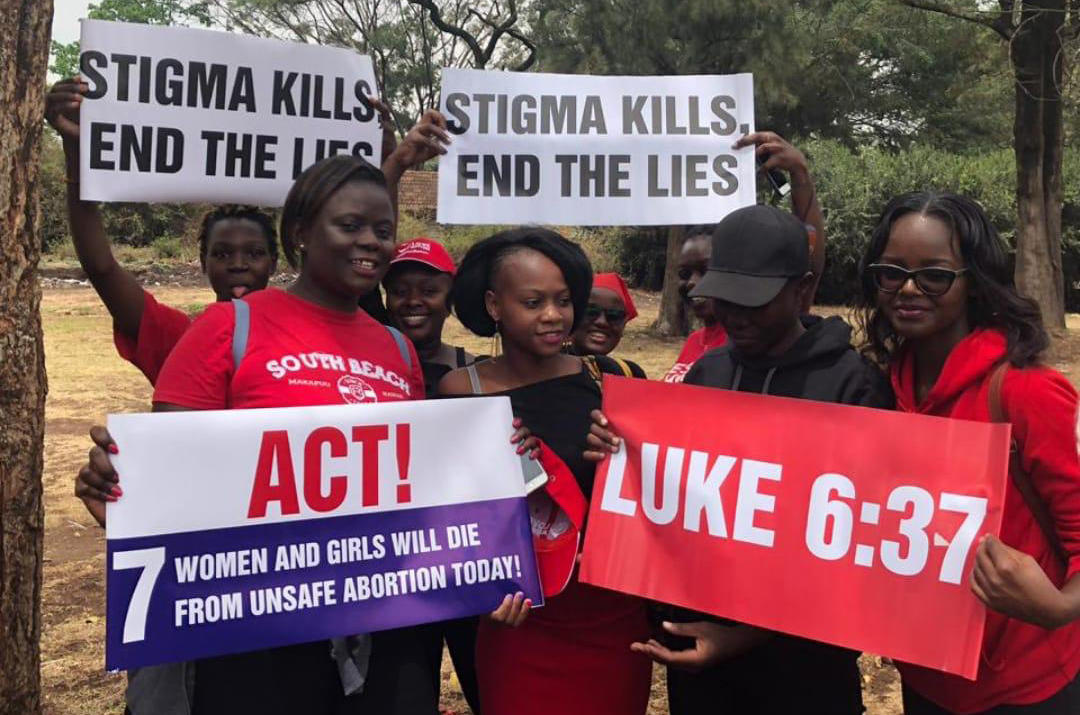 If those behind the billboard campaign had their way, and the clinics and service providers were prevented from doing their work, death and disability rates caused by unsafe abortions would be much higher. It is because of this, that the bold action taken by SheDecides Kenya to stand up and speak out is so important. The activity was organized by the Centre for Reproductive Rights (CRR), women activists, girls and women from Nairobi and other civil society organizations such as Ipas, Women Link, Reproductive Health Network Kenya, Naya Kenya, Right Here Right Now Kenya, FIDA, TICAH, KELIN, Xhale and Sac and Pac.