SheDecides Open House in Delhi
16th December 2018
This week in Delhi, the Canadian High Commission hosted a high energy, creative event for SheDecides India
This week in Delhi, the Canadian High Commission hosted a high energy, creative event for SheDecides India in partnership with the Canadian Partnership for Women and Children's Health (CanWaCH) and CREA, the local host of SheDecides India.

The event was timed to celebrate the conclusion of the PMNCH Partners Forum that brought together 1200 leaders for a week of focus on putting "Partnership into Practice". The SheDecides event was an exciting opportunity to demonstrate how political and social momentum is coming together globally, and in India to promote the rights of girls and women to decide about our bodies.

After a long week of important technical debates and action-packed discussions at the Partners Forum the crowd were thrilled to be entertained by Feminist Jazz musician Shreya Ray, stand-up comedian and disability activist Nidhi Goyal, and Ankita a local spoken word artist who performed original work as well as the SheDecides manifesto. SheDecides India is moving forward with zeal, recognising the need for leadership and courage at all levels and from all governments to create a sub-continent where SheDecides. Without Question.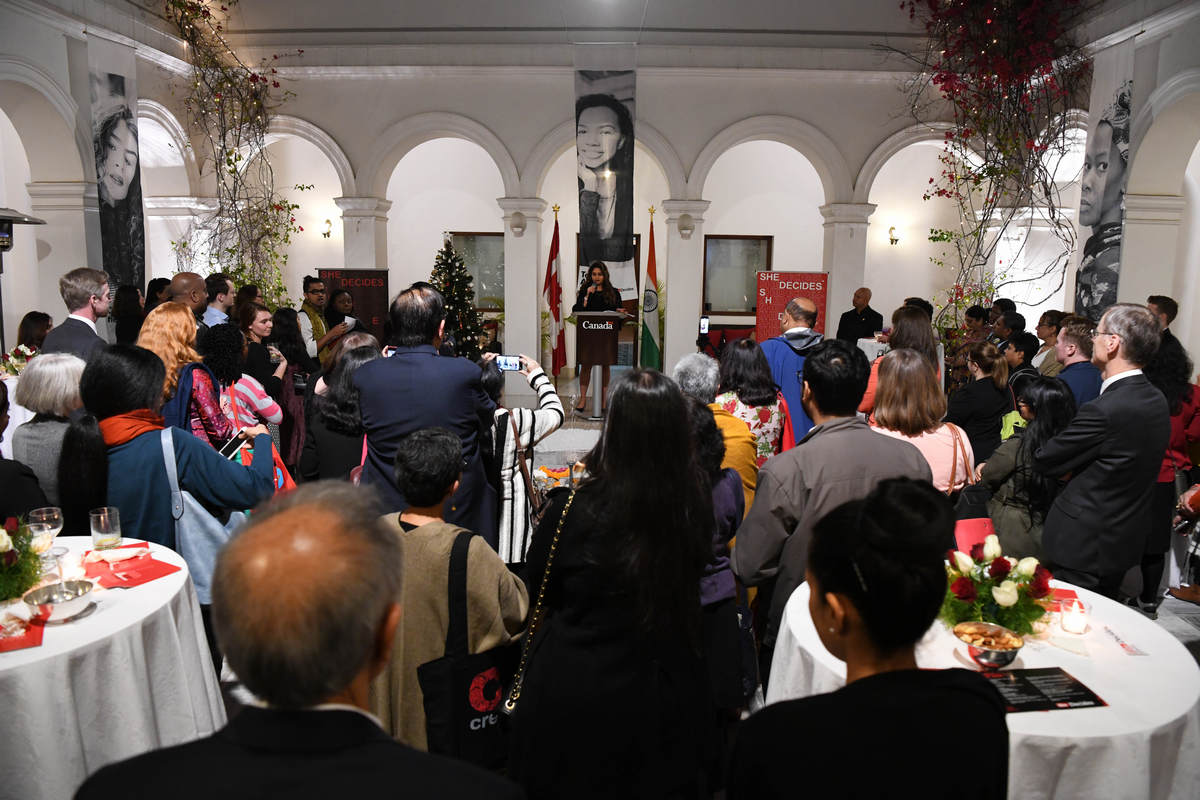 This was a vibrant celebration of leadership and solidarity in the presence of Canada's Parliamentary Secretary, Kamal Khera and facilitated by brilliant young leaders Edwin Thomas from the Population Foundation of India, and Halima Lila from Tanzania. They welcomed many global Friends and Champions including Chairperson Tikhala Itaye, and the Presidents of FIGO: Dr Carlos Fuentes, the Population Council: Julia Bunting, and Women Deliver: Katja Iversen, as well as Patrick Mwesigye from UYAHF. The many local partners driving forward the movement in India included Love Matters and YP Foundation as well as the local representatives of the International HIV/AIDS Alliance, IPPF, MSI, the Packard Foundation, and many governments including the Netherlands, Norway and Sweden a well as the generous hosts Canada. #LeadOnCanada!