SheDecides to Stand Up and Speak Out Against Gender Based Violence in South Africa
5th September 2019
Across the country, South Africans are boldly taking action to express their anger over the government's inability to tackle the rampant gender based violence in their country.
On 5 September an estimated 20,000 people marched through the streets of Cape Town to the Parliament building to demand their government take action to ensure the safety of women. Using the hashtags #AmINext and #RIPUyinene, women have been sharing their personal stories and call for an end to the abuse against them.
Above all, South Africans are calling on their government and wider communities to address issues of toxic masculinity. As part of this, they've identified a need for new protective measures and harsher penalties to ensure gender based violence becomes a thing of the past.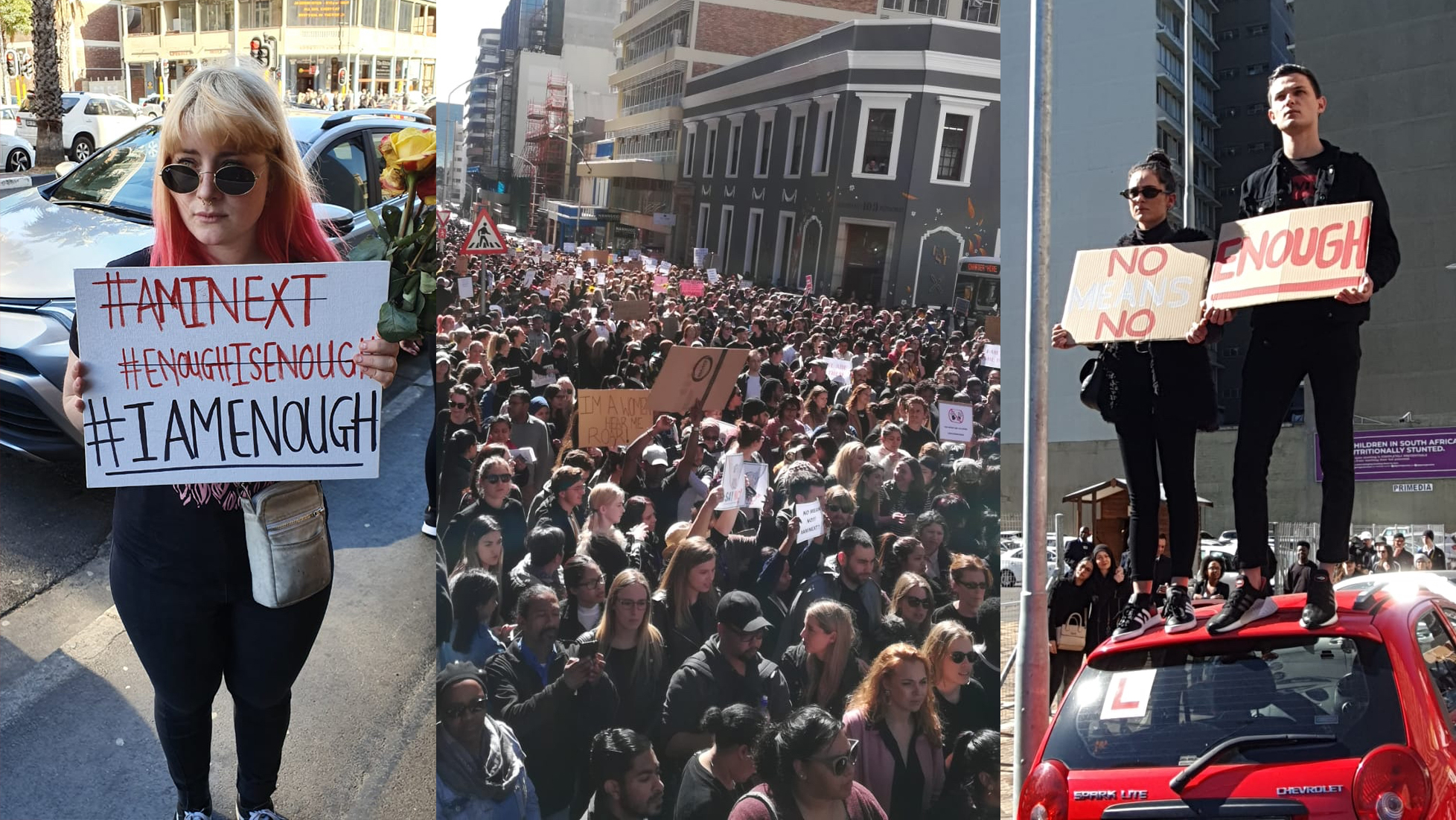 Together, SheDecides in South Africa has taken an active role in the protests.
Deborah Ewing of Sex Rights Africa Network had this to say: "South Africa appears to be at war with itself. To rape and murder a woman or a child, to attack, rob and chase away one's neighbour is to kill something in ourselves".
She continued: "We must stand in solidarity to challenge all expressions of this toxicity – be it the rape of one woman, an attack on one foreigner, or the ravaging of our [environmental] habitat."
In South Africa the rate of femicide is five times higher than the global average. Last year alone there were more than 23,000 individual cases recorded. Uyinene Mrwetyana, a 19-year-old student, is the latest victim. Her rape and murder in Cape Town last month was the spark for this wave of protests and calls for action.
As well as calling on the government to tackle gender based violence, the Comrades are also exploring ways that they and individual South Africans can make a difference. Onke Jezile explains:
"In our community the main problem is in how we're raised and what we're taught both at home and at school. So we'll look at how literate my rural village is about gender based violence, and where this behaviour begins".
In response to the public outcry, President Cyril Ramaphosa addressed the crowd in Cape Town outside Parliament. Amidst the heckling, he agreed to the demand for a state of emergency to be called to address gender based violence, and that "enough is enough, and we will act on that".
Any changes to the laws on gender based violence will require the approval of parliament, something which in the past has prevented significant progress being made.
That being said, these protests mark a dramatic moment for South Africa. The people are standing up and speaking out and those with the power to implement positive change would be wise to take notice.