Workplace diversity is more than just hiring women
24th May 2021
Written by Nazia Zebin, a passionate advocate of social justice, a consultant on gender, diversity and inclusion, and a core team member of SheDecides Bangladesh.
It is mind-boggling that most organizations still believe that their workforce is diverse because there are a handful of women in it. Women must be included as naturally and as obviously as men.
However, more importantly, the parameter for diversity not only includes women, but it encompasses diverse genders including cisgender men and women and transgender people, as well as race, nationality, ethnicity, religion, sexuality and physical abilities. It is also defined by differences in age groups, academic backgrounds, personalities, skill sets, life experiences, and knowledge. Diversity is often paired with inclusion. These two may be interconnected concepts, but they are not at all interchangeable.
Interconnected but not interchangeable
Diversity in the workplace denotes that the organization has a diverse team that is representative of the society in which it works. Inclusion is about reaffirming that diversity is meaningful and that contributions and participation of different groups of people are being integrated into the decision-making levels. The terms "diversity" and "inclusion" are widely used among many organizations in Bangladesh, but an organization can only claim to have truly achieved diversity and inclusion when these values are fully integrated into recruitment processes and work culture.
The research supports diversity and inclusion as a driver for innovation, financial performance, higher employee retention and stronger brand image. This is true across sectors. But it can only be realized when organizations understand how they can ensure their own diverse and inclusive workforces.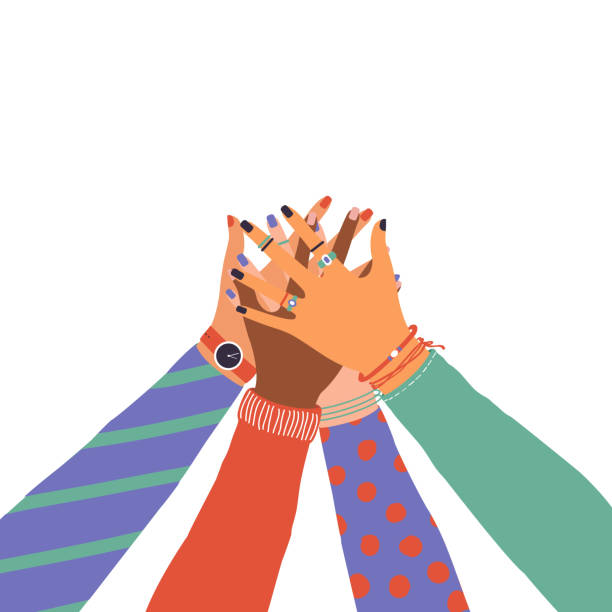 Tokenism as the pitfall
In my own experience of working in and with the corporate sector, I can confidently say that many multinational companies still measure how diverse they are depending on how many women they have employed, without a further breakdown of other variants of diversity. Many in Bangladesh consider hiring only female graduates of the top business schools, or those who live in Dhaka, as a successful diversity policy. These steps hinder rather than help diversity in the workplace.
I have lost count of how many meetings I have attended with various organizations in Bangladesh where I am the only woman in the room. The creative and media industry is generally assumed to have a more diverse and open workforce. However, if you employ one transgender woman in your workforce without investing efforts in sensitizing employees on gender diversity issues, this comes off as tokenization. Similarly, if you hire women but your work culture celebrates long working hours, and your middle and top-level management is exclusively male, then you're actively working against diversity and inclusion.
My experience of working with the development sector is not that different either. There is a fierce lack of diversity in the top and upper-mid level management in most NGOs and INGOs, with mostly older cisgender men dominating the roles. Almost all job openings only seek those with two or more years of experience in the development sector and exclude those who recently graduated. This establishes a cycle that works as a barrier for young people in all their diversity trying to make a meaningful contribution to the development sector.
In addition, I know of youth-led organizations where only the top-level management, who have crossed the threshold to be considered young, will represent the organization in local and international forums without empowering the actual young people in their workforce to do the same. I know of many other organizations who are working on women's empowerment, yet within their organizations, young women remain at the bottom of the hierarchy, with little to no voice in decision-making. I know of organizations working with Hijra and transgender rights, yet their top-level management does not include any representation from them.
The need to research and reflect
Before planning any initiative for diversity and inclusion, employers need to understand the inherent and unconscious biases they themselves hold or display, which may include conversations that encourage harmful stereotypes, attitudes that can be considered hurtful to people with diverse identities and backgrounds, and decisions that favour some but not all.
This collective self-reflection can form a good base for auditing current diversity and inclusion levels and drafting organizational diversity and inclusion policies. They should ideally look for data including age, sex, gender, ethnicity, disability, socioeconomic status, religion, personality type, language, sexual orientation, life experiences, thinking/learning styles, organization function and level, and more.
The next steps
A simple way for organizations to take the next step towards meaningful diversity and inclusion is an employee survey or a focus group discussion. When well-structured it can help employers to answer the hard questions:
Is the top-level management mainly cisgender men? If yes, what can be done about it?
Is the human resource team only hiring top-graduate women? If yes, why is this happening?
How many new recruits are recent graduates?
What changes do we need to make for a workplace that is respectful of diversity?
Taking the findings of such a survey, and analyzing them based on the company context, can help inform the basis of new diversity and inclusion policies.
These can include, but are not limited to, the following:
Sensitizing employees about diversity: Addressing conscious and unconscious biases is a challenge that cannot be resolved just through one workshop, which is often held just to mark off an item from the checklist or to show donors and investors. Diversity and inclusion should be incorporated as a value that needs to be upheld by all individuals. Regular and honest conversations should be encouraged to enable them to face their biases and understand the "micro-behaviors" or daily actions that can be practiced and measured to improve inclusion.
Dissecting organizational culture: Apparent preferences towards aspects such as traditional marriages and religious beliefs can exclude people who do not fit the box. For example, a multinational organization, of which I was an employee, used to host a "family night" every year where employees can bring in their spouses and children. Unmarried people were not allowed to bring their parents or other family members or even the person they were in a relationship with. This may be a small example, but a combination of such actions can create a sense of exclusion.
Reviewing existing quotas: Hiring quotas may improve diversity but they do not automatically affirm inclusion. The focus on diversity and inclusion tend to vary disproportionately through the hierarchy, with the least number of efforts on the top-level management. To retain a diverse team, it is important to take the employee experience as a whole and end-to-end, to improve inclusion daily.
Limiting employee referral programs: Undoubtedly employee referrals are a good and effective solution to sourcing recruits, but these often lead to people referring someone who is like them in terms of ideologies and personalities with similar life experiences and socioeconomic class. If you are using such programs in the workplace, you can choose to limit the extent of it or also consider other sourcing options.
We must join together – collective forces and resources can push for change
Ensuring diversity and inclusion in the workplace is not an easy task. There are several challenges, a key one being finding the person with the right qualifications for a specific role who also has a diverse identity and background. There are a lot of peripheral issues that may always remain out of reach of organizations, such as the quality of education in public and private universities, availability of training and capacity-building opportunities, channels to reach those who remain out of traditional ones.
A single organization or entity may not be able to make much of a difference, but we can join collective forces and resources and set long-term goals for a diverse and inclusive workforce that is also skilled. Bangladesh may still be far from it, but we are known for our resilience and determination. I am sure we can catch up soon.