In line with SheDecides being a flexible, agile, diverse, and action-oriented movement with youth at its centre, the following is a promise poem dubbed YES, SheDecides.
This is double speak – on one hand the YES stands for Youth Engagement Strategy, on the other, YES SheDecides serves to further affirm the principal tenets of the movement – creating a world where indeed, SheDecides – without question. The fact that youth are at the centre of the movement is further reaffirmed with these words and the promises that follow. A deliberate, conscious and nuanced approach to meeting young people, in all their diversities, where they are – not siloed but rather bringing them into the fold – into the mainstream as it were, proves true the assertion that young people are indeed at the heart of the movement, rather than on the peripheries. YES, SheDecides is affirmative and positive and builds on and complements the SheDecides manifesto and strategy.
This strategy was developed and created with the voices of the movement; Incorporating many generous inputs from SheDecides 25x25s, Champions, Friends and partners.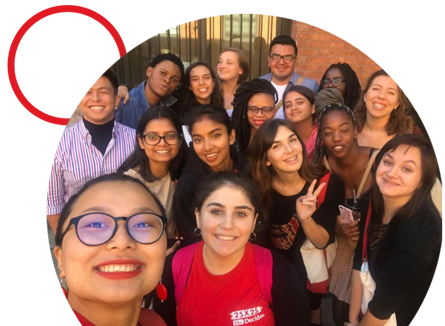 YES to being a spark
YES to harnessing energies
YES to amplifying
YES to making visible
YES to pulling each other up
And keeping ourselves in check
YES to talking/working/organizing/mobilizing
Not for or to, but with
YES to giving credit where it's due
YES to seeing young people - in all their diversities
YES to equally valuing young people's time,
energy, efforts and work
YES to respect
YES to leading from behind
YES to intergenerational learnings and collabos
YES to nurturing, sustaining connections
YES to expanding the room(s)
YES to creating space
YES to taking a stand, collectively
And when necessary, taking a seat's
YES to big dreams
YES to pushing boundaries
YES to rewriting the rules
YES to co-imagining
YES to co-creating
YES to moving forward
YES to reaching upward
YES to going further
Together
Towards a world that is better,
stronger, safer

Elaboration & practicalities of

yes, shedecides.
Based on this promise poem, SheDecides pledges to do the following: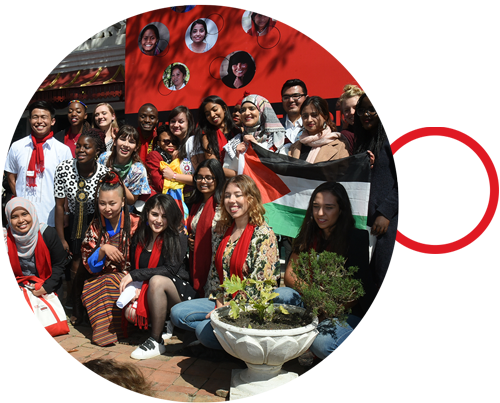 Serve as a catalyst - providing the needed resources (technical or otherwise) to help scale or deepen the impact of the initiatives young people are already undertaking
Give visibility to the work that young people are engaged in, amplifying the change they're bringing about in their communities and collectively, in the world at large. In doing so, SheDecides pledges to acknowledge and credit the work and not attribute it to SheDecides.
Treat youth as equal partners. Respect young people as agents of their lives, as active citizens with a stake in the work of SheDecides, helping to shape the direction of SheDecides. SheDecides pledges to do nothing for youth without youth - to organize, work, talk, mobilize not for, but with and alongside youth.
Value young people. Never take for granted that young people should volunteer their time, energy and ideas without being compensated or credited.
Lead from behind. Support young people without necessarily getting the limelight - prioritize the work and the impact of actions over the branding of the movement.
Encourage inter-generational exchange, collaboration, mentorship and learning. Inspire collective action.
Make and create space. Spaces must constantly be created and expanded to make room for those whose voices and views are often silenced, muted, ignored or neglected, such as out of school youth, youth living with HIV, indigenous youth and displaced/refugee youth.
Foster solidarity and support. Nurture connections and networks between different constituents within the movement, creating a 'new normal' where everyone feels a sense of belonging to the larger collective, regardless of age.
Be unapologetically political – Do not shy away from controversial topics, and constantly and continuously push boundaries, while always mitigating against risk to young activists.
Remain accountable - ensure the movement remains aligned to its principles at all times - in processes as well as outcomes. SheDecides pledges to hold itself as well as its constituents accountable – not least for the pledges it has made above.