Sexual rights and reproductive justice NOW!
6th December 2021
It's been two years since the Nairobi Summit - or ICPD+25. More than 1,300 commitments were made there from 172 countries to reach ICPD25 goals. But progress is too slow! That's why we need to work together, to focus on keeping the commitments of ICPD25 alive - as SheDecides, as young leaders, and as activists along with all our allies fighting to ensure the right to decide.
Today, young leaders Christine, Gisela and Monica shared space with the High-Level Commissioners of the Nairobi Summit on ICPD25 to discuss their first report on progress.
For these young leaders, it's personal. Twenty-five years means their entire lives - from birth to young adulthood - and the promises broken by commitment-makers mean progress on ensuring their rights is stalling.
As Sonali Silva, SheDecides champion, young leader and our fantastic moderator, said: "The truth is, reports have a big bang but that fizzles out."
Panelist Martin Karadzhov, Chair of the Youth Steering Commitee, ILGA, said that's why we need to work together. Without our combined effort to keep the commitments of ICPD25 alive, particularly young leaders as they push for progress and accountability, we'll see the fizzle. But our action can stop that.
There was a lot to unpack but here are our top takeaways from this joint event hosted with the International Planned Parenthood Federation: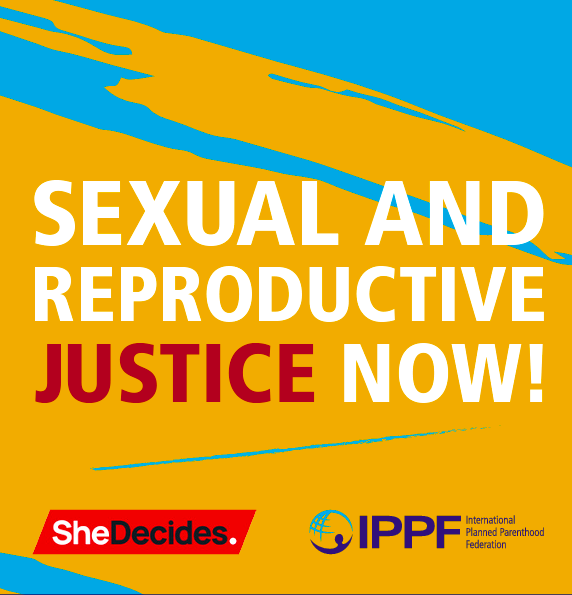 🚫 Commitments not being met.
The report shows that governments and International leaders are falling short. The rising tide of conservative agendas is rolling back rights, eroding service provision and slashing funding for sexual and reproductive health and rights.
🕣 New funding allocations are not being made.
IPPF's Alvaro Bermejo said the opposition to sexual and reproductive health and rights is better organised and funded than ever before. But there is inspiration in, and lessons from, the way young people are organising in Latin America and the Caribbean with the Green Wave (Marea Verde). We must make a strong call to fund grassroots movements to counter this opposition.
🗣️ Intersectionality needs to be centred more in this work #NoExceptionsNoExclusions.
We must work together to progress together - LGBTIQ people's rights were sidelined until Nairobi. Young activists will ensure we leave no-one behind as we march our way to change.
💪 Youth power and telling the stories of women and girls is a critical part of keeping up the pressure on commitments.
But sexual and reproductive rights activists must be recognised as the human rights defenders they are, and protected like them. Permanent Representative of Denmark to the United Nations in New York, Ambassador Martin Bille Hermann said: "You are the future - young leaders today. You are the driving force to bring the promises of Nairobi to reality. YOU are the difference."
In the words of the amazing spoken word artist Zuhura the African Lioness: "We're not the generation that will allow dreams to drown."
NOW TAKE ACTION! Join us to keep the commitments alive towards a better, stronger and safer future:
➡️ Read the High Level Commission's report here 📃
➡️ Check out the IPPF tool to track commitments and find what your government promised here
➡️ Hold them accountable to promises made and lack of change - reach out to them and ask them what they're doing; work together to take action where you are!