ASPIRATIONS
25X25
We are the
25x25

, 25 young leaders born in the year of ICPD

Over the past few months, we've held open mics in on and offline spaces all over the globe. In these safe spaces, we've engaged, talked with and listened to thousands. We've been challenged, moved and inspired.

Here are our collective reflections and aspirations...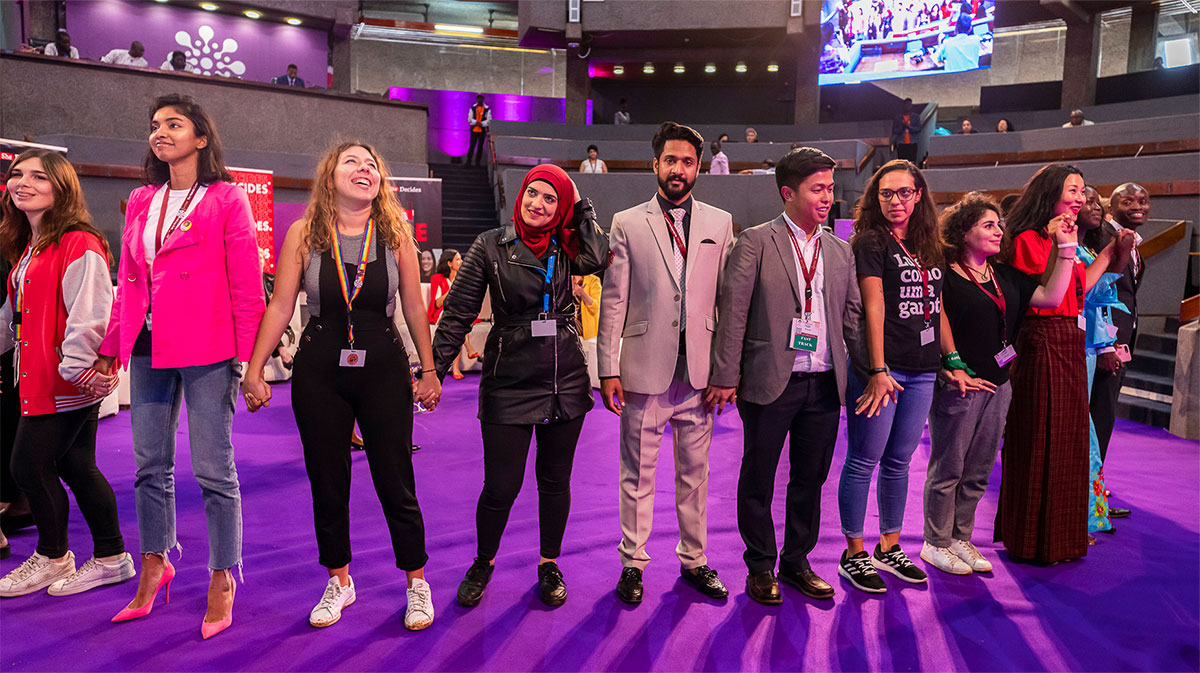 As we take action for a world that is better, stronger, safer, we recognise the gains made over the past 25 years and the tireless activists that made them possible.
We commit to work together to co-create a prosperous future that every woman and girl can call her own.
"It is us who set ourselves and others free. You cannot be free when others are depriving you of it"
Queendel, 23, Transgender - Philippines
"Banning abortions and access to services is a death sentence to some, and is a public health crisis to all"
Anonymous - USA
"We renew our commitment to end sexual and gender-based violence, including child marriage"
Baraa Issa, 19, Male - Palestine