Women's Link Worldwide
Jovana Rios, Executive Director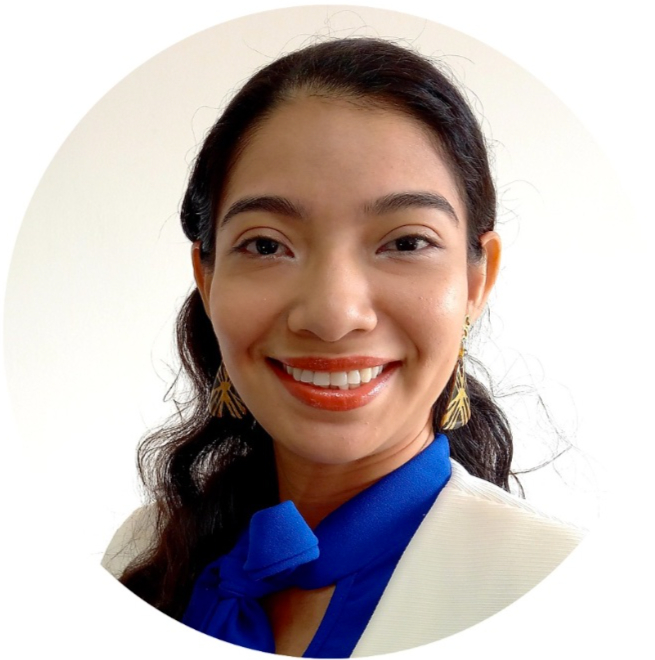 As Executive Director of Women's Link Worldwide, Jovana works to develop and scale Women's Link mission to use the power of the law to impact the lives of women and girls, building a strong organization, fostering an ecosystem of allies, ensuring Women's Link has a strong reputation and a growing pool of resources.
Jovana co-founded the Latin America and the Caribbean Youth Alliance, which has catalyzed youth-led advocacy during negotiations around the 20-year review of the Cairo Programme of Action, the adoption of the Montevideo Consensus, and the Sustainable Development Goals. In addition, Jovana was a member of the Developing Countries NGO Delegation to the Board of Directors of the Global Fund and has served as a consultant for the United Nations Population Fund. She led a policy and communications unit in the private sector and has worked as Advocacy and Campaigns Manager for Latin America and the Caribbean at Save the Children International.
Jovana has received high-level appointments from two UN Secretary-Generals related to the Every Woman Every Child initiative, first to the High-Level Steering Group and later to the Independent Accountability Panel. She also serves as a SheDecides Champion alongside other global leaders pushing for sexual and reproductive rights and gender equality around the world. She is currently the Board Chair of Fòs Feminista where she co-led the transformation of the organization to an intersectional feminist alliance.
She has a bachelor's degree in Psychology, postgraduate degrees in Higher Education and Executive Management, and an MBA in Human Resources from the Interamerican University of Panama. She also has a specialization in Public Policy from The George Washington University.
Jovana is an Afro-Indigenous descent woman, born and raised in Santiago de Veraguas, Panama.
Jovana reflects on her teenage years when many of her classmates got pregnant, faced discrimination and dropped out of school. "I knew I had to do something and fortunately, I was invited by a young volunteer woman to become a peer educator". She is passionate about SheDecides because it can help create a life free from any kind of violence for women and girls everywhere. "I cannot stop what I do, because there is still so much to be done".
Tell us briefly why you are passionate about being involved with SheDecides?
1. Tell us briefly why you are passionate about being involved with SheDecides.
I am passionate about being involved with SheDecides because it is a movement that represents my values. I am glad to support a movement that is working hard so women and girls exercise their rights; make decisions about their bodies, are able to enjoy a healthy and prosperous live, free from any kind of violence.
2. Briefly describe how you are working hard so women and girls can make decisions themselves about their bodies.
I serve as a member of IPPF's governing council, and I am also the Chair of the Board of Directors for Fòs Feminista. In both of these capacities, I have been a steadfast advocate for the health and rights of Young people, particularly for adolescent girls.
In addition, I am also a member of the High Level Steering Group of Every Woman, Every Child, and Every Adolescent, where I lead efforts to place the rights of young women and girls at the center of global efforts to promote gender equity and sustainability.
At the local level, I am the Vice President of the Panamanian Association of Family Planning (APLAFA). We all work very hard in APLAFA to promote sexual rights and provide Sexual and Reproductive Health services, particularly for women.
3. What is the biggest challenge facing women and girls in your region? Why?
In my region women and girls face many challenges, but I think Gender Based Violence and inequality are the biggest ones.
Moreover, Comprehensive Sexuality Education (CSE) is not available in most schools and while many programs have been put in place, the eradication of inequalities as well as access to CSE in every school are still pending matters.
4. Tell us a story of a moment that drives you to do what you do every day.
I remember that when I was a teenager, many of my classmates got pregnant and faced discrimination. Some of them dropped out school. I knew I had to do something and fortunately, I was invited by a young volunteer woman to become a peer educator.
I still remember the plight of my classmates, and I have seen many other young women face the same difficulties. That is why I cannot stop doing what I do, because there is still so much to be done.
5. How are we going to get to a future where SheDecides, without question – particularly in the Panama context.
We need to ensure that adolescents in Panama have access to Comprehensive Sexuality Education so they are empowered. APLAFA recently launched a campaign called "#infosexualparatodos" or sexuality education for all, so that young people can access the information they need by taking advantage of social media.
But we need to work even harder with different movements so everybody recognizes that girls, boys and young people are right holders, and ensure they have the opportunities to achieve their full potential.
6. Anything else you'd like to add?
I am so honored to work with SheDecides and contribute to create a better world, particularly for women and girls.