SheDecides supports high level comprehensive sexuality education roundtable event
13th January 2023
Facilitating collaborations and dialogue on CSE with Champions, allies and leading experts from Rwanda, Canada, Namibia, Norway, Sweden, South Africa and Argentina.
Entitled "Enabling Inclusive, Equitable, Safe and Healthy Schools through Comprehensive Sexuality Education" the high-level roundtable provided an opportunity for Ministers, young people and civil society to:
highlight political leadership and progress on CSE, with positive examples from Rwanda, Argentina, Namibia and SheDecides Champions
share evidence on the benefits of CSE, with technical expertise from UNESCO and UNFPA share key recommendations and call to action from the Global Partnership on CSE
provide a platform for young leaders to present their CSE demands in the Youth Declaration
strengthen a shared view that CSE is a vital part of transforming education and an essential life-skill to strengthen gender equality norms and values.
As a new strategic issue for SheDecides, the roundtable reinforced the need to continue to advance CSE at the global level and in national policies.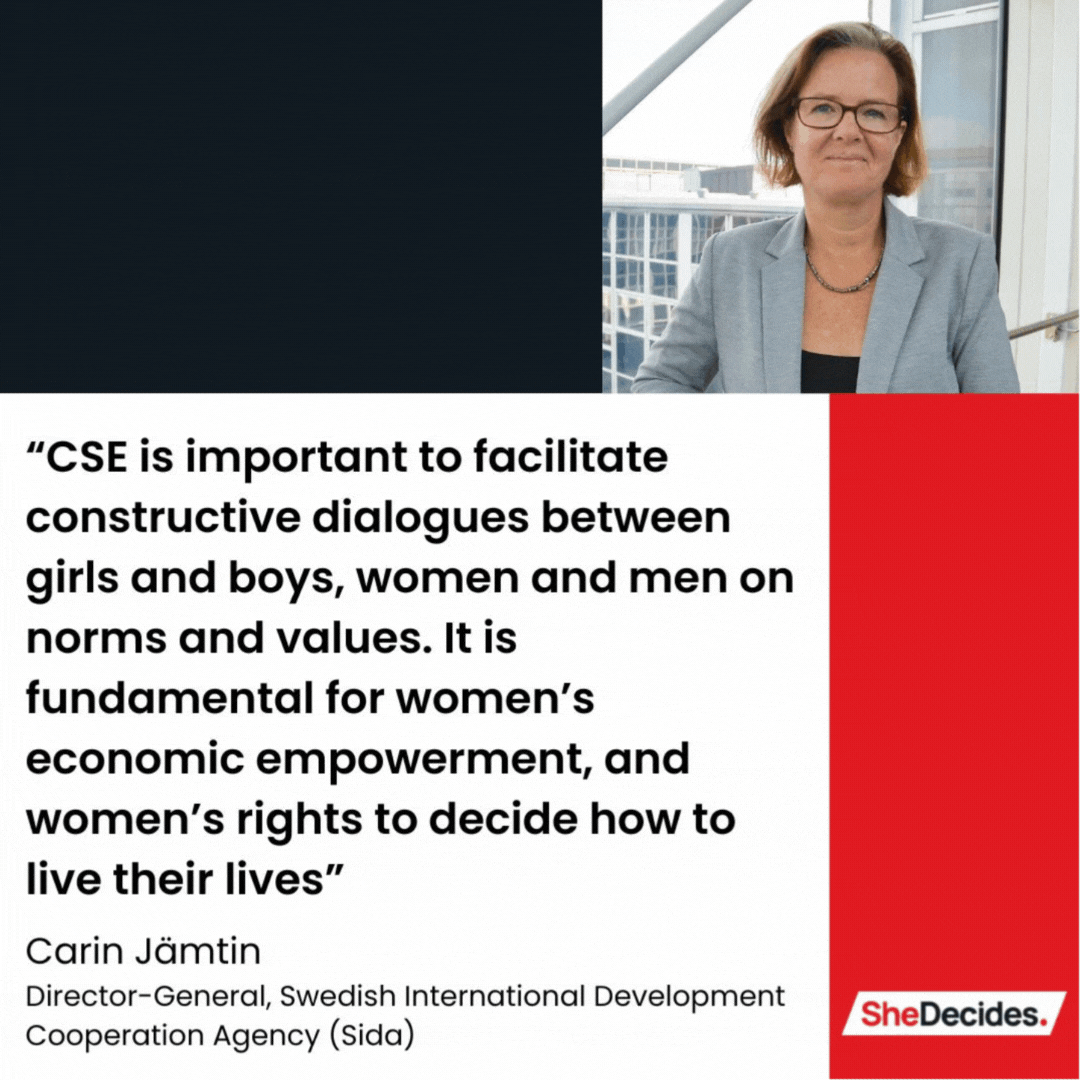 Participants said:
"We need more spaces like this where decision makers will sit with us and listen to us, and we as young people will listen to them too."
"The evidence is clear. CSE is central in reducing unintended pregnancies, reducing HIV rates and preventing sexual abuse and violence."
"CSE is a critical part of transforming education and SRHR must be part of this. Our collective efforts do make a difference."