SheDecides Women's March in Kampala, Uganda
30th June 2018
On 30 June 2018, in advance of the launch of the local movement, over 300 activists from women's rights networks across Uganda took to the streets as part of a SheDecides march to stand up and speak out over the increased rates of rape and kidnapping.
SheDecides Champion Patrick Mwesigye reported that "Singing and chanting across the Kampala streets, the protesters were heard emphasizing that Women's lives matter." Together, protesters called for the Ugandan Police Force to open an investigation and take action.
In Uganda, sexual and gender based violence can be all too common. Furthermore, cases which are reported by women and girls are often not followed up on or even officially recorded.
One young woman involved in the march told of two cases where her friends had reported experiencing sexual violence, but the police refused to act without first being bribed. The young women were unable to pay the bribe and so their reports were never officially taken up.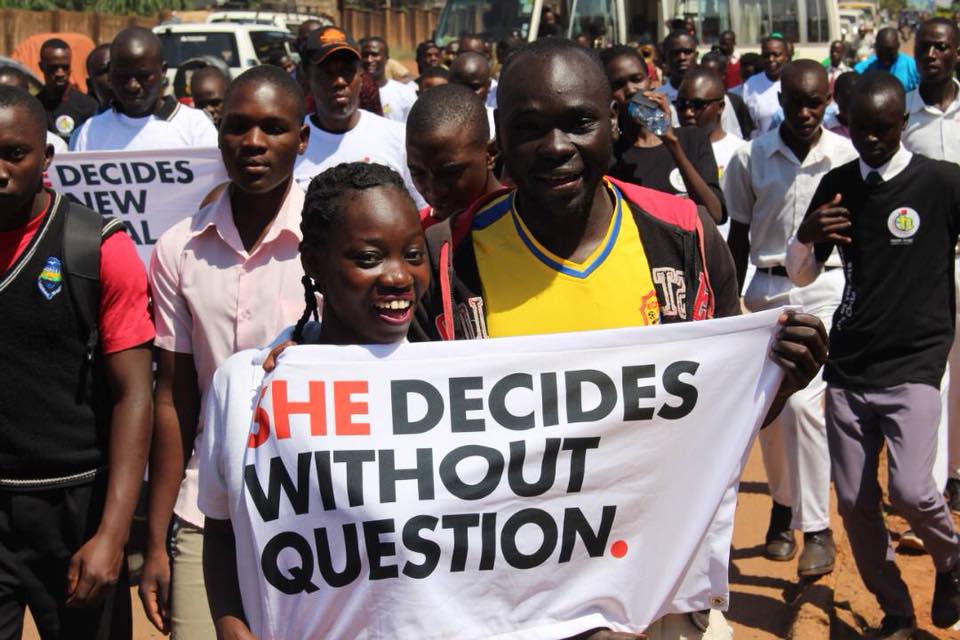 Cases like these create a culture where sexual and gender based violence is able to thrive. It is vital to stand up and speak out like these bold protesters have done, to say that the police's neglect and failure to act is unacceptable.
As a consequence of the march, the Ugandan Police Force did open an investigation into the killing of women. There were also changes in the police force's leadership which saw the Inspector General of Police, Kale Kayihura, step down from his role in acknowledgment of the need for reform.