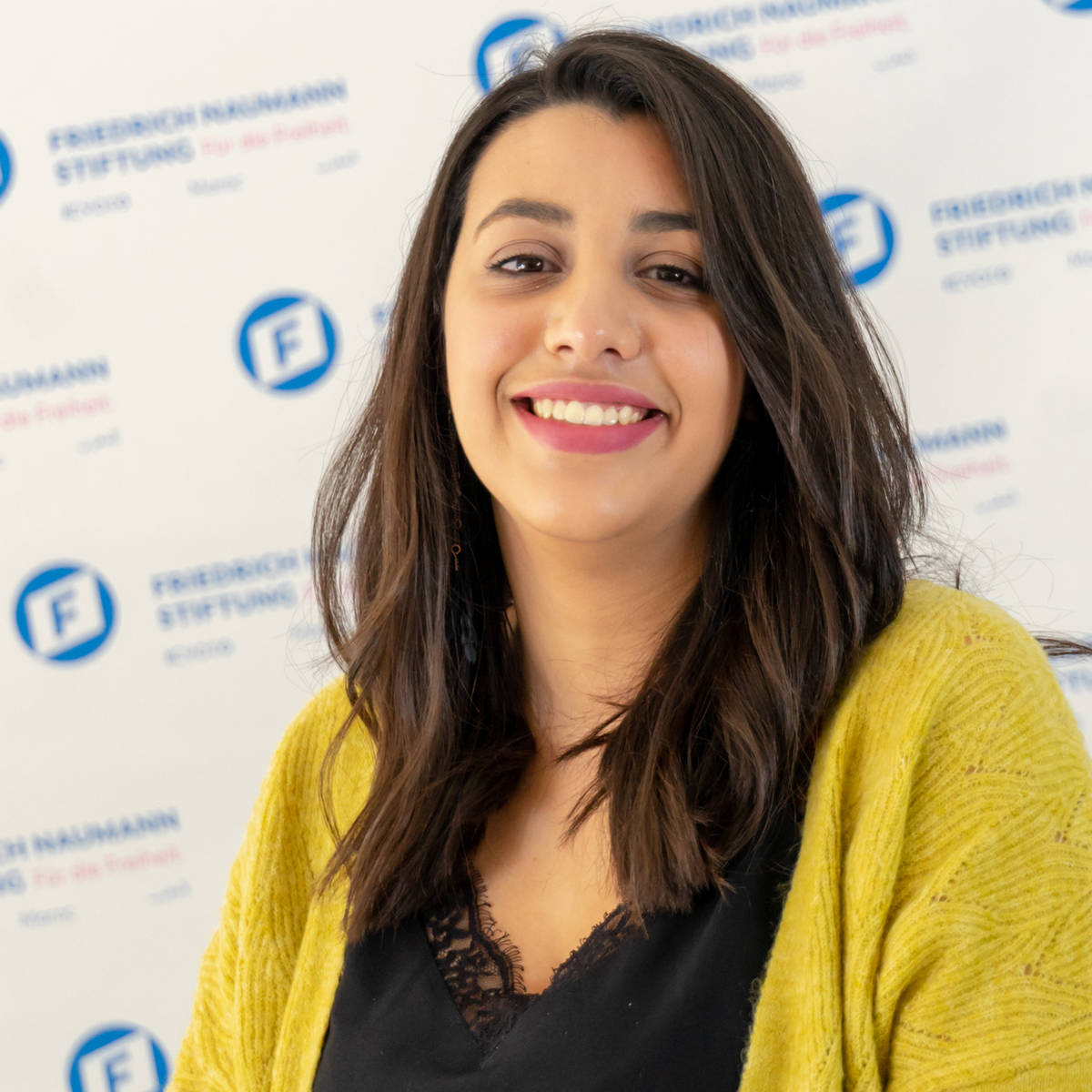 Focus
Women's empowerment and access to decision making positions.
Social media handles:
Facebook : @chaimae.brj
Instagram : @bourjijchaimae
Twitter : @chaimae_bj
LinkedIn : @bourjij-chaimae
Engagement
As a young woman from Morocco, Chaimae says the decision to become an advocate for women's rights came naturally, given the misunderstanding of gender equality inherent in her country's laws, religion and society.
Background
She has made it her mission to change the rules in Morocco. To simplify the principles of gender equality, and inspire women and other young people to question their rights, responsibilities and stand up to the status quo.
In her work with civil society and youth organisations in Morocco, Chaimae has led several workshops on gender equality, mobilising around Sustainable Development Goal Five. Her sole focus has become the mission to help young women empower themselves and pave their way to access decision making positions on the local, regional and national level. As well as being one of the 25x25, Chaimae is also a member of the Swedish Institute Leader Lab for Gender advocacy.
Tell us briefly why you are passionate about being involved with SheDecides?
"'We stand up for what is right' is the reason the SheDecides Manifesto speaks very loudly to my story of advocacy.

Standing up for what is right for myself and for other young Moroccan women while breaking the taboos around gender equality has been the incentive behind my work for the past seven years.

In this sense, I am very excited to be able, as a SheDecides young leader, to empower other women's capacities to reach high decision-making positions and be able to decide on their body, their future and their lives, and change others' lives for the better."