Edwin Elizabeth Thomas
India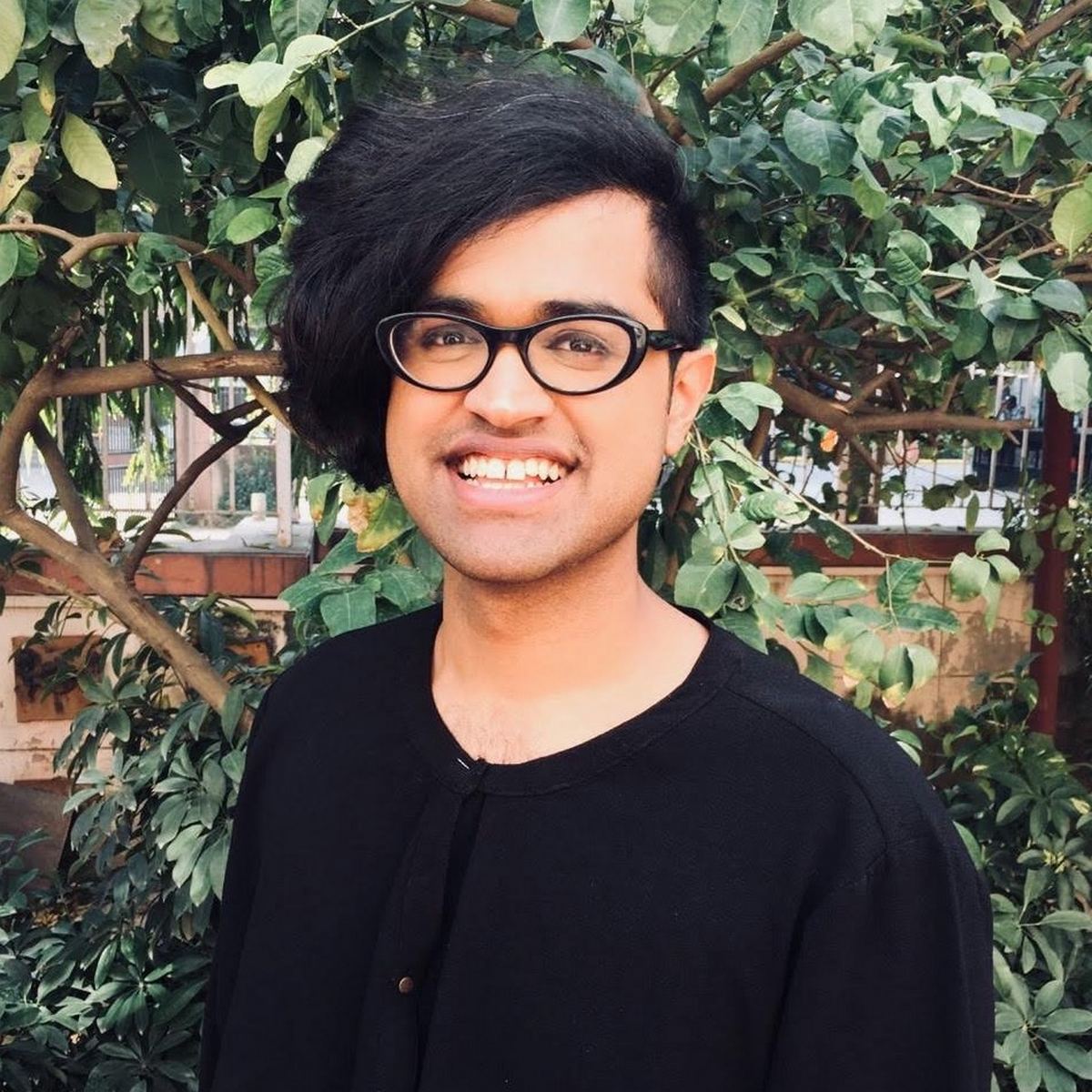 Background
Edwin is a Project Coordinator for a family planning research grant at the Center on Gender Equity & Health – University of California San Diego. In this role Edwin is working with government affiliated partners to truly unlock the gender transformative potential of family planning programmes in India, so that at its heart sits reproductive agency, autonomy & empowerment.
His first foray into women's rights advocacy was in 2016. Edwin was a Sub-Editor at Youth Ki Awaaz (Voice of Youth), an online user-generated platform for which he facilitated a series of articles depicting the damning truth of sexual harassment in his alma mater. He still holds dear the survivor whose stories were anonymously published but who still had to read the vile abuses and threats against her.
Edwin is firm believer in using his personal truth to call out discrimination and violence, and call for equity and justice for all. This started in 2016 when he was invited to give a talk on discrimination against LGBTQI+ Indians at the Under25 Summit, where he spoke on his personal experience of growing up queer in Dubai, and how he "came out" in college.
In his time at the Population Foundation of India, Edwin was able to spearhead a nationwide consultative process to discuss gaps, challenges, barriers and policy solutions for young people's sexual and reproductive health - especially contraceptive needs. After securing by-in from the government, seven regional consultations and a two-day national consultation, he drafted the final report to include more than 200 voices recommending changes to existing guidelines, which was accepted by the government. The experience led Edwin to believe in the vital importance of access to family planning, with a key emphasis on vocally opposing coercive population norms or policies, and their harmful links with citizenship and authoritarianism.
Tell us briefly why you are passionate about being involved with SheDecides?
"Having been involved with SheDecides in the past in different capacities, it gives me great joy to be the 25x25 Young Leader for India to represent and fight mainly for the following issue:

Today, in India, more than 30 million women in the age group of 15-49 years, wish to delay or avoid pregnancies but do not have access to comprehensive contraceptive care for various reasons – and are therefore not 'free' to use contraception. A dangerous combination of dated population control perspectives, xenophobia and misogyny, has consistently given way to calls for coercive laws and policies for family planning. Accompanying these political calls, has been a 68-year-old family planning programme run by a complacent government machinery that not only reinforces the burden of contraception on women through its focus on female sterilisation but has struggled to move towards an approach that is rights-based.

On the plus side, there is a greater awareness on the part of civil society that without working on gender equity at the same time, a family planning programme will be only about commodities and not rights. The recent wave of protests largely led by women against discriminatory citizenship laws and population registers have loudly raised the universal truth that successive governments choose to ignore: you cannot devalue women's lives forever.

As a 25x25 young leader, I hope to do my bit in the area of reproductive autonomy and works towards a less imperfect democracy in my country."