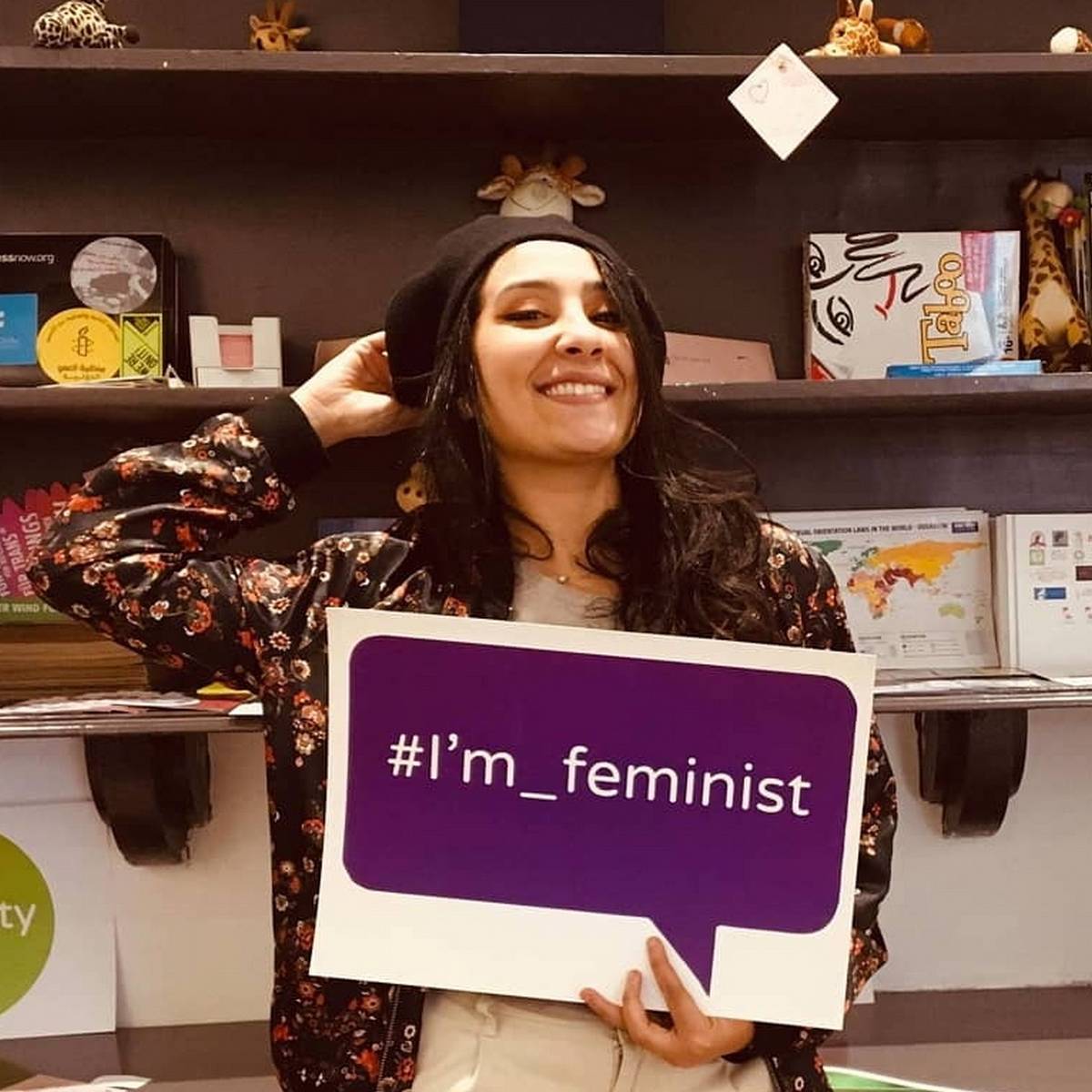 Focus
Women's sexual rights and reproductive health.
Social media handles:
Facebook : @Linda.romdhane.3
Instagram : @Lyndaromdhane
Engagement
Lynda is a fierce activist for women's rights. She has a strong history of activism against sexual and gender based violence in Tunisia with ENAZEDA (#MeToo) and the "Falgatna Movement" (Y'en a ras le bol).
Background
Now as a member of the Tunisian association Mawjoudin "We exist", Lynda's primary focus is on achieving equality and human rights for the LGBTQI+ community. In addition to all of this, she is a student of criminal law and sciences, and a peer educator.
Her interest in the legal feminist cause first started with her involvement in a legal clinic, where she learnt the techniques to hear and support of the victims of patriarchy. As a lawyer, Lynda is undergoing training with the Tunisian league on human rights, to help prepare the Universal Public Review of Tunisia human rights record in 2022. In doing so, she will work on the recommendations related to gender and sexual rights in Tunisian law, and urge her country to change its laws for the better.
As a peer educator, Lynda informs young people about sexually transmitted infections, and how to prevent them. She says this is important because in Tunisia there are many laws and social norms that breach women's sexual rights.
Tell us briefly why you are passionate about being involved with SheDecides?
"I am very passionate about being one of the 25x25 I think it is very interesting in the feminist fight to look elsewhere at other activists and even of other cultures. To exchange ideas and experiences with people who represent other parts of the world, and who share my interest in fighting for a world that believes in gender equality and feminist principles, and the rights of LGBTQI+.

I believe in the rights that I defend. My university career and trainings, my research subject and my future work are and always will be linked to human rights. I don't see myself in anything else, and now the SheDecides movement will strengthen my stand in my feminist fight."