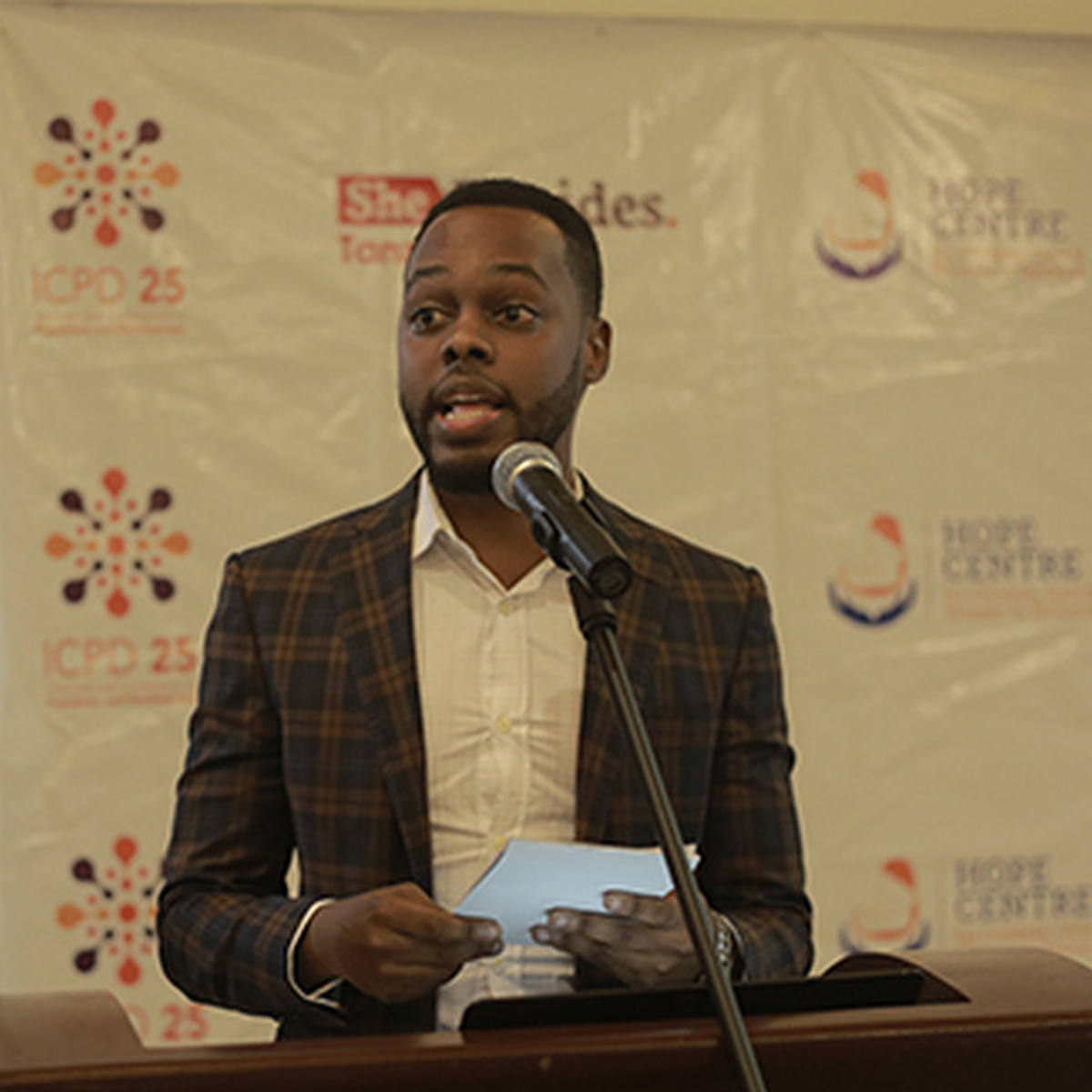 Focus
Sexual reproductive health rights and services, and free access to quality education.
Social media handles:
Facebook : @Prince.Sharo.33
Twitter : @Baheta1
LinkedIn : @Mustapha Hassan
Engagement
Mustapha grew up in a family and community where women and girls experience severe discrimination, and have almost no decision making rights when it comes to their bodies and lives.
Background
Seeing this discrimination first hand, Mustapha vowed to take action every day until his community and country becomes a better, stronger and safer place for women.
Mustapha began this journey by volunteering for UMATI, a non-governmental-organisation working on gender equality in sexual health and rights. He was then a member of the regional Tanzanian Youth Alliance TAYOA, where he was involved in several activities including creating awareness and community mobilisation against gender based violence, child marriage and female genital mutilation and cutting. For three years he was then a youth programme assistant for AFRIYAN in Tanzania before joining the Hope Centre for Girls in 2019.
Since then, Mustapha has played a key role in the formation of the SheDecides movement in Tanzania, most notably helping lead the SheDecides ICPD Youth Caravan which consulted over 300,000 young people across Tanzania gathering their perspectives for a common youth position to take to the ICPD25 Nairobi Summit held in 2019.
Tell us briefly why you are passionate about being involved with SheDecides?
"As a passionate youth activist and advocate for change, I am dedicated to taking action for the empowerment of young girls and women.

I am passionate about being involved with SheDecides because I see a platform for me to advance my activism, and raise awareness around the world.

But it is also an opportunity to learn and share my experience with new colleagues and together develop a shared vision for a New Normal. To get there, we need to acknowledge that HIV/AIDS remains a threat to young girls and women and do more to end it."