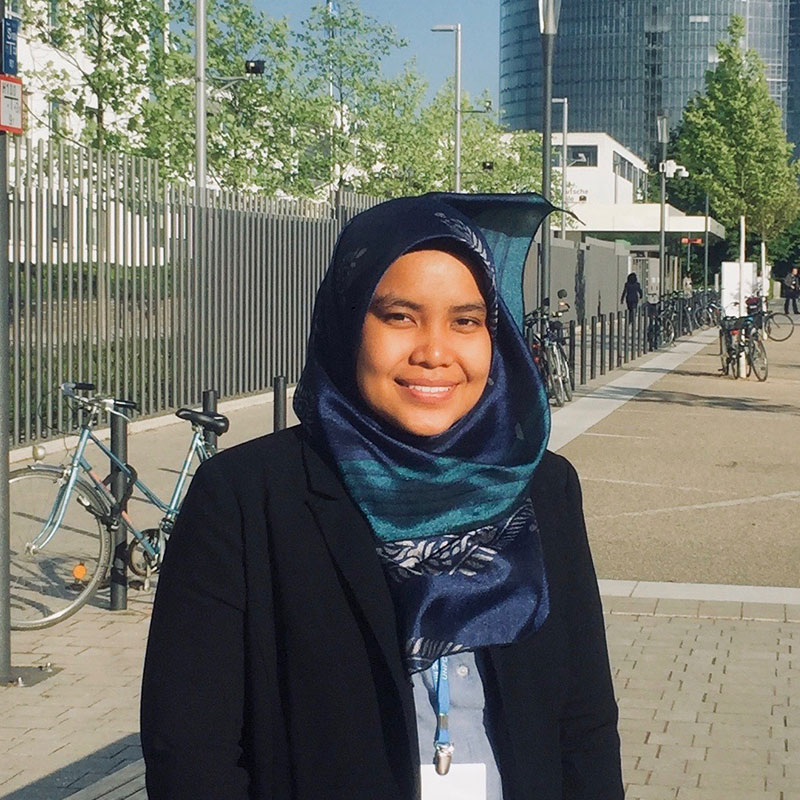 Social Media
Instagram: @natasha.hussin
Facebook: Natasha N. Hussin
Engagement
Natasha always has a passion in empowering girls and young women. She founded the Cheer! Initiatives which aim to create better health, environment and education for girls and young women, as well as to provide a safe space for them to voice their problems on any harassment and mental health. She also provides education on puberty and menstrual hygiene management focusing for children and youth in shelter homes.
During ASEAN Youth Initiative Conference in Bandung, Indonesia, Natasha worked within the SDG Good Health and Well-being Chamber with other ASEAN delegates to develop an action plan on the awareness of sex education to avoid dangers of unprotected sex like sexual transmitted diseases. Currently, Natasha is a Provisionally Registered Pharmacist, recognised by the Pharmacy Board Malaysia and will undergo her training in the near future. She holds a Bachelor of Pharmacy (Hons) from UITM, Malaysia and is also a YSEALI alumna from the Civic Engagement Institute, Arizona State University, USA.
Area of interest
Comprehensive sexual education and sexual health issues including HIV and other sexually transmitted diseases. Natasha strongly wants to collaborate with NGOs to facilitate educating women and girls on these issues.
Tell us briefly why you are passionate about being involved with SheDecides?
"I would like to strongly embrace the SheDecides manifesto in all my advocacy, especially with girls and young women. Through comprehensive sexual education, I would like to continue providing more young people with information and skills to help them take responsibility for their health and well-being and for them to make the right decision for their bodies. With these awareness, I believe that girls will have the ownership of their body which eventually improve their future and lives."