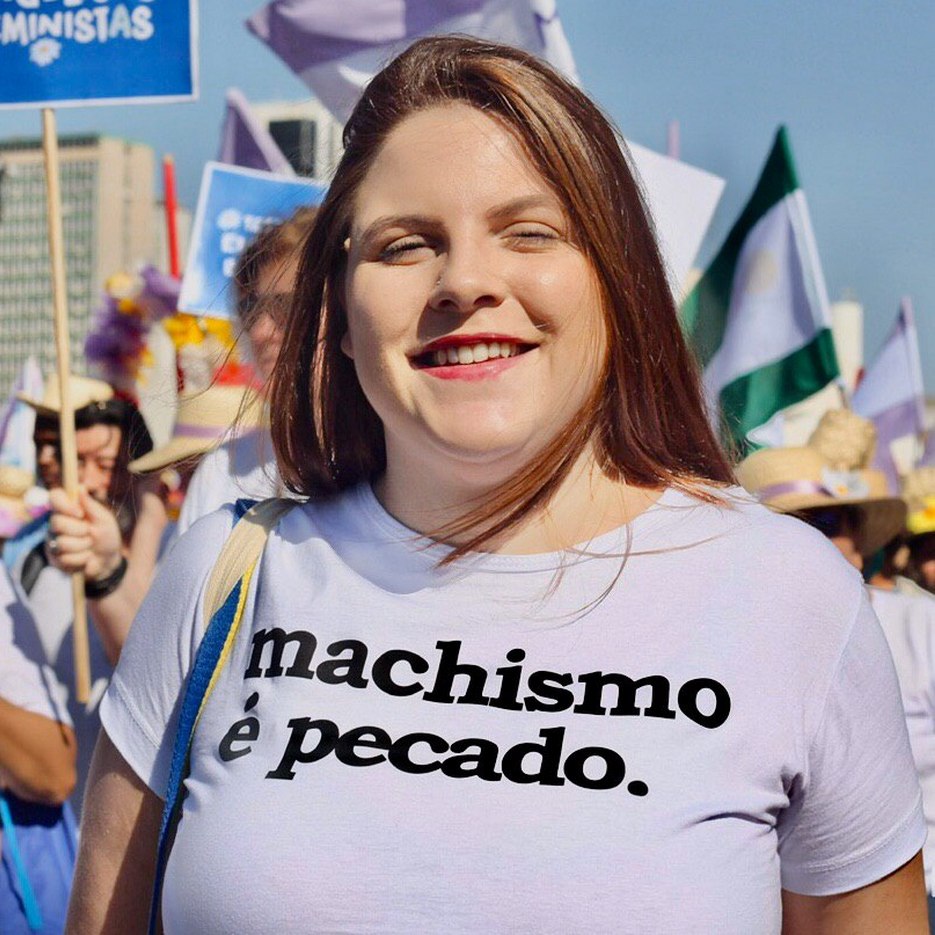 Focus
Reproductive justice and the legalisation of abortion.
Social media handles:
Facebook : @tabatatesser
Instagram : @tabatatesser
Twitter : @tabatatesser
Engagement
Tabata is a sociologist, social media influencer, and self-proclaimed "Fé-minista" ["faith-minist"]. Using her Catholic faith as a basis for activism, Tabata stands up for sexual and reproductive rights, including the right to safe and legal abortion.
Background
Tabata started the Fé_ministas movement, which is a national network of young people representing different religious backgrounds in Brazil. Together, they explore and promote the concept of sexual and reproductive rights from a feminist theological perspective.
As one of the 25x25, Tabata wants to further develop this inclusive feminist, ethical-theological discourse for the right to decide. Her goal is to destigmatise faith based feminism and highlight religion's compatibility with bodily autonomy, including the right to access safe and legal abortion.
Tabata is a member of Católicas por el Derecho a Decidir, the National Movement Against the Criminalisation of Women and the Legalisation of Abortion in Brazil, and Red Latino Americana e Caribe de Jóvenes por Derechos Sexuales (RedLAC).
Tell us briefly why you are passionate about being involved with SheDecides?
"With SheDecides, I want to continue my work in defence of the secular state and incorporate the religious feminist perspective within that, without stigmatizing it. It is those young women – and particularly Christians - that have the most cases of pregnancy interruption (abortion) in Brazil. According to the 'National Abortion Survey', conducted by ANIS (Institute of Bioethics) in 2016 with IBOPE Intelligence, 56% of women that interrupt pregnancy in Brazil are Catholic and 25% are Protestant.
I want to contribute with the 25x25 to the construction of a feminist ethical-theological discourse for the right to decide and defend the autonomy of young women. I want to make society aware that the human experience of sexuality and reproductive rights of all must be acknowledged, respected and experienced as autonomous and free. I want to further defend the integrity principles of the democratic state, and religious freedom. I want to work for the effective application of laws, public policies and services that recognise the full citizenship of women, youth, LGBT and people of colour."