SheDecides Kenya announces its Local Champions
15th August 2019
SheDecides Kenya has unveiled the global Movement's first ever SheDecides Local Champions!
Meet the inspiring individuals in question; Chantelle Wacheke, Hon. Esther M Passaris, Prof. Joseph Gatheru Karanja, Prof. Marleen Temmerman and Dr. Njoki Ngumi.
Chantelle Wacheke, a maternal health activist and Fistula warrior, is excited to be brought on board as a Local Champion and is ready to use her platform as a YouTuber and Social Media personality to further the cause of the Movement.
Professor Marleen Temmerman is proud and excited at the prospect of being able to contribute to the global movement by focusing her efforts as a Champion on the country level. "What we have to do, is really support and invest in the local communities."
Dr. Njoki Ngumi says: "I commit strongly to the SheDecides Movement in Kenya and all over the world to make sure that all women everywhere, including non-binary and femme people, have every single bit of information that they need". She adds "women know exactly what they want, and they should be able to have what they want".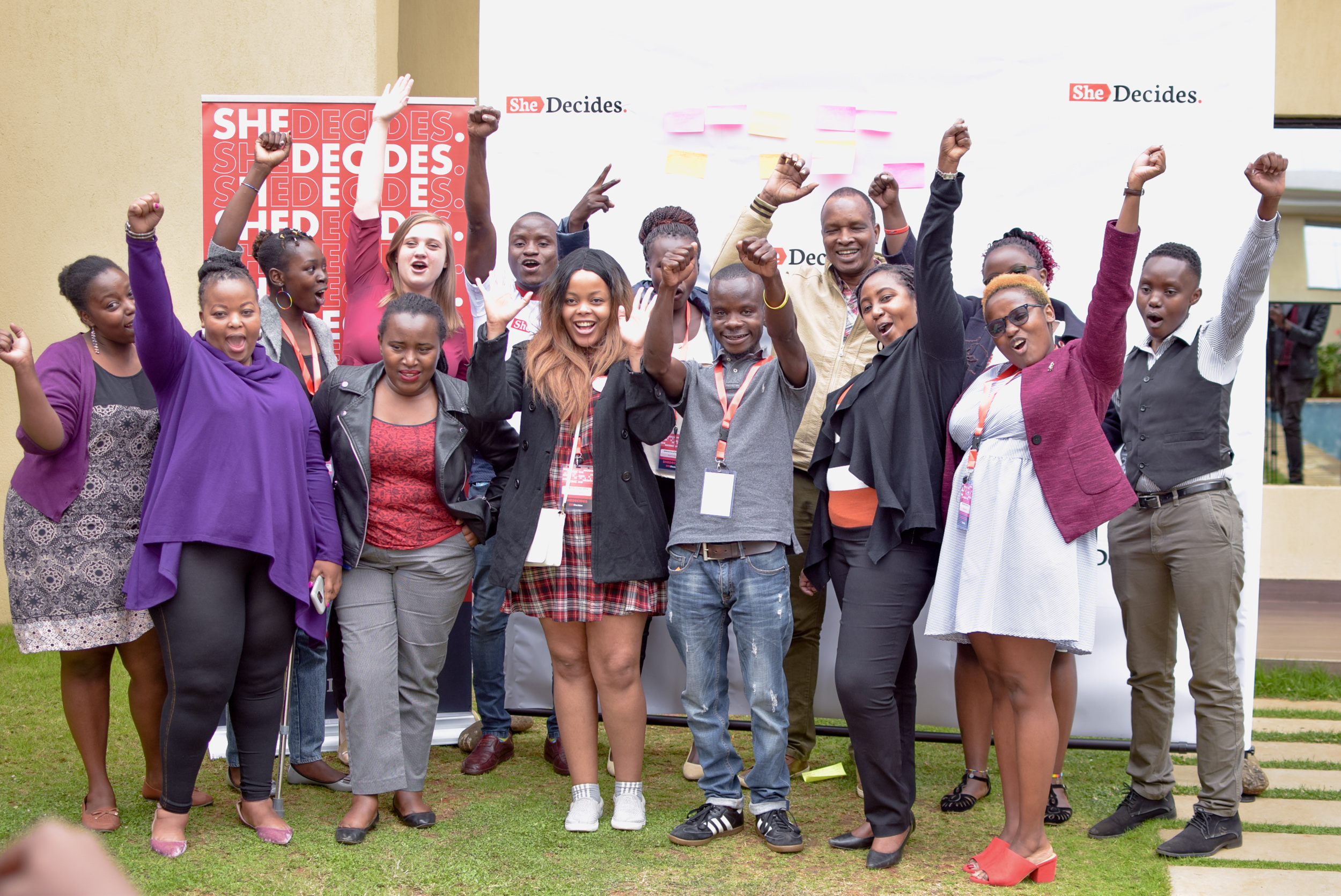 Professor Joseph Karanja was equally thrilled at the opportunity to use his role as a Local Champion to support the movement in carrying the SheDecides message even further, and advocating for her right to decide.
Hon. Esther M Passaris, Member of Parliament for Nairobi, will commit to getting more parliamentarians and legislatures to sign the SheDecides manifesto and support the Local Movement.
The gathering of Local Champions and Friends, old and new, explored new ways to work together across organisations and regions and expand the Movement's activity throughout Kenya.
Wanjiru Wahome from Samburu Girls Foundation, new to the Movement, explained:
"My dream is to see an end to FGM/C in Kenya. We don't want to continue cutting our girls under the pretence of culture and I am so happy that SheDecides is involving grass roots organisations and wants to bring in even more!"
Check out the video from the SheDecides Kenya Local Champion On-boarding session
here
.